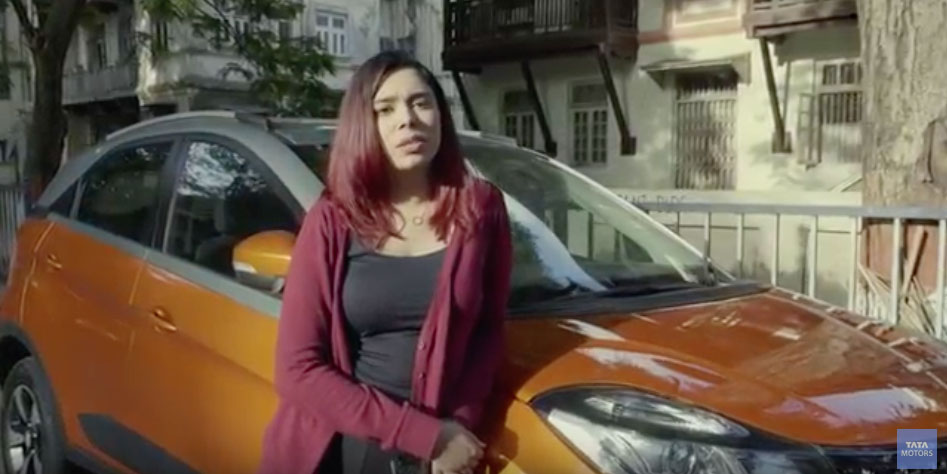 Inspired by women who get behind the wheel every day, Tata Motors, strived to get more women to do the same. That is why, this women's day, Tata Motors introduced their latest campaign, 'Her Key' crafted by FCB Ulka.
When one buys a car, they get two keys. The second key is usually considered the spare one. Harping on this insight, we simply repositioned this spare key as Her Key. Her Key is a symbol designed to empower more women to drive and bring equality and freedom to the roads.
Sometimes all it takes is a little encouragement and we hope Her Key goes a long way in inspiring women to take on the road with confidence. It is important that women recognize the fact that driving isn't a privilege, but a right and comes with its own freedom.
Sibendra Barman – Head, Sales, Marketing & Customer support PVBU, Tata Motors, said, "We at Tata Motors are striving to kick-start a movement which encourages more women to take up the driver's seat. This Women's Day, Tata Motors has rechristened the second key of its vehicles as 'Her Key' because we believe it is liberating for a woman to drive. We are confident that this initiative will instil a lot of self-belief and help overcome the inhibitions of Indian women when it comes to driving and encourage them to get behind the wheel more often."
Kulvinder Ahluwalia – President – Mumbai, FCB Ulka, said, "The simplest of ideas can sometimes have the most profound impact. Who would have thought that a spare key that is routinely handed out and almost immediately forgotten by the owner can become a powerful symbol of empowerment. The number of women who are taking to driving is growing steadily and Tata Motors recognised this fact and wanted to encourage more women to get behind the wheel. Hence was born the idea of Her Key. A potent reminder to women to begin and enjoy the experience of driving."
Keegan Pinto – Creative Head – FCB Ulka (West) & National Creative Director, said, "It's shocking how few women drive. Especially, when it comes to tier-2 and tier-3 cities. We thought it was time to give women a little encouragement and inspire more women to drive. We worked with Tata Motors to reduce this inequality with a simple switch. When you buy a car you get two keys. We rebranded the second key, so it isn't simply the spare key but Her Key and handed it to women so that when they leave the showroom with Her Key, having it in their hands encourages them to take on the road."
Creative Team: Keegan Pinto, Donovan D'souza, Mohnish Chawla, Paresh Jadhav, Shambhabhi Raha, Wiless Dmello, Dhrupal Mehta, Sandeep Urane, Akshay Naik
Account Management: Kulvinder Ahluwalia, Ramiya Nambiar, Aditya Atre, Rohit Nair, Aditya Raut, Nikita Natarajan, Swara Terdalkar, Sohail Shaikh
Planning: Saad Khan, Aashita Jain, Bensen Rosy
Film's Department: Alpa Jobalia, Deepak Rathod, Stanley Christian
Director (of the TVC): Shantanu Roy
Executive Producer: Aqeel Ahmed
Production House: Imaginary Friend Pictures
Don't miss the best of Asia's creative and award news. Sign up for the free Campaign Brief Asia Daily email newsletter. It takes just 30 seconds. CLICK HERE.