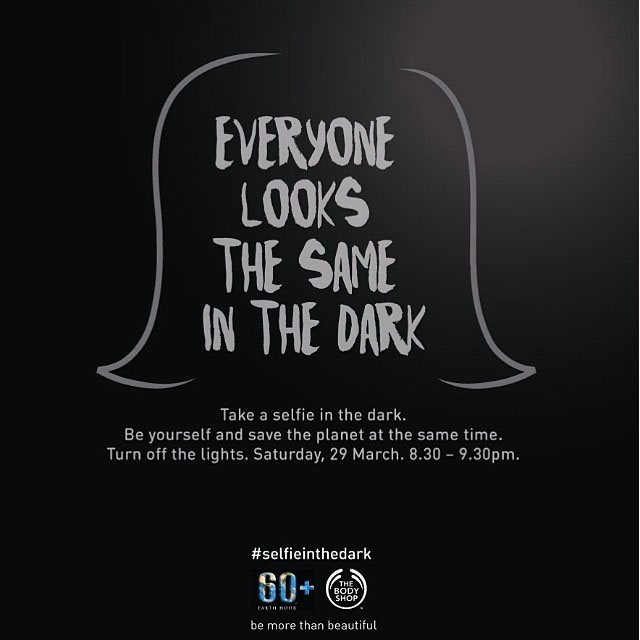 In recent work from Grey Kuala Lumpur to support Earth Hour on March 29, The Body Shop asked people to help protect the planet by taking a selfie in the dark. This is was part of their 'Be more than beautiful' campaign which encourages women to think beyond beauty and foster qualities such as compassion, honesty, independence, inner strength and more. Qualities that make them women of substance.
The campaign ran on social media for only one day and garnered quite a lot of 'selfies'. In fact, people picked up #selfieinthedark and it is still trending.
Credits – Executive Creative Director: David Sin. Creative Directors: Andrew Fong, Ramanjit Singh Gulati. Copywriters: Ramanjit Singh Gulati, Nadia McDonald. Art Director: Tio Tit Seng.