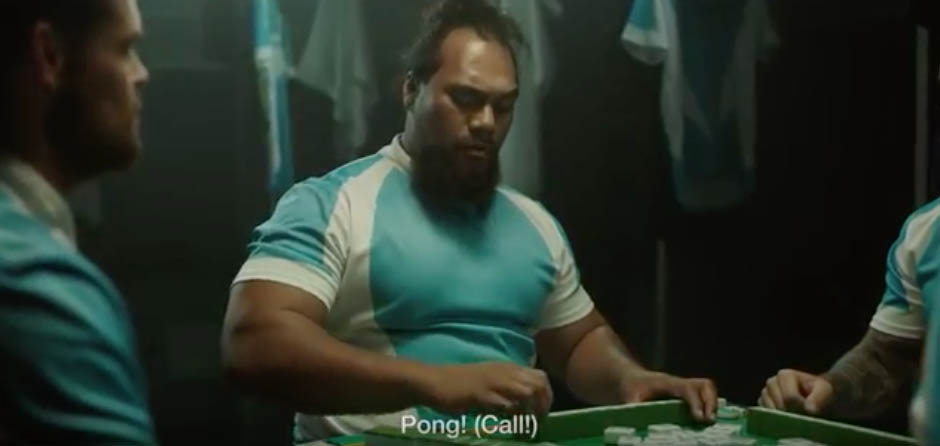 Leo Burnett Hong Kong has launched its first global Hong Kong Sevens campaign for Cathay Pacific, taking the airline's marquee sponsorship to a new creative direction.
The campaign, titled Nobody Does Rugby Sevens Like Hong Kong, pays homage to the distinctive cultural textures that make the Hong Kong Sevens a unique destination experience. Across three short films, viewers are invited into the locker rooms of rugby players gearing up for the tournament. Surprisingly, rather than banter or physical therapy, the players are found enjoying some of the city's most loved rituals – engaging in an intense game of mahjong, sipping aromatic Iron Buddha tea and snacking on Gai Dan Zai egg waffles. These lighthearted scenes speak to Cathay Pacific's role in bringing together the spirit of Hong Kong and rugby to the Sevens for both locals and visitors alike.
Edward Bell, General Manager of Brand, Insights, Marketing at Cathay Pacific, said, "With the new campaign, we wanted to refresh our traditional approach to the Hong Kong Sevens and more than ever appeal to the broader Hong Kong community."
Carol Lam, President and Chief Creative Officer of Leo Burnett Greater China, added, "Cathay Pacific represents the very best of Hong Kong and the creative idea places this at the heart of target audiences. The contrast of the rugby players' masculinity and the little Hong Kong touches also dramatize the experience in a fun, memorable way. We are delighted to be part of Cathay Pacific's storied relationship with the Sevens."
In addition to the films, the campaign from March onwards will see a holistic series of digital, social and out-of-home activations across the globe to celebrate the tournament's festivity. The extended campaign will be led by an integrated Publicis Groupe agency team comprising Leo Burnett, Digitas, MSL, and Luminous, representing a true Power of One effort.
Chief Creative Officer: Carol Lam
Executive Creative Director & Art Director: Sonic Choy, William Li
Group Creative Director & Copywriter: Richard Tunbridge
Associate Creative Director & Copywriter: Jessie Fung
Agency Producer: Anita Chan, Joyce Mok
Account Management: Jessica Lim, Victor Lam
Production Company: Sweetshop Asia
Managing Director & Executive Producer: Laura Geagea
Colourist: Chan Kwok Choi
Online Post Production: Touches, Hong Kong
Post Prod Executive Producer: Dilys Tam
Audio: Click Music, Hong Kong
Don't miss the best of Asia's creative and award news. Sign up for the free Campaign Brief Asia Daily email newsletter. It takes just 30 seconds. CLICK HERE.