In partnership with TGH Collective and 4As, and hosted by Temasek Polytechnic, The One Club for Creativity have announced May 22, 2019 as the date for Portfolio Night in Singapore. Tickets for the largest advertising portfolio review happening on the same night around the world are available from today.
On May 22, aspiring young creatives in Singapore looking to break into the fields of advertising and design will be able to meet top industry creative directors in an evening of fast-paced career mentoring, guidance and networking at The One Club for Creativity's global Portfolio Night, thanks to TGH Collective, 4As and Temasek Polytechnic, who will serve as the local hosts.
To attend this globe-spanning event at Temasek Polytechnic located at 21 Tampines Avenue 1, Singapore 52975, interested young creatives can purchase tickets at Portfolio Night Singapore.
Portfolio Night is the perfect chance to not only showcase your work to many of the top creative directors in Singapore all in one evening, but to get important facetime with them as well. You will make new contacts and gain valuable advice from industry superstars on how to make your portfolio shine. If you're lucky (and very, very talented) you just might find yourself on the receiving end of a job offer!
Tay Guan Hin, Founder/Global CCO, TGH Collective (pictured below) said: "For the first time a school in Singapore, in partnership with 4As and us, is hosting this. The future belongs to the young creatives. It's crucial for today's generation to spot and nurture tomorrow's generation of thinkers. Portfolio Night is the perfect platform for young creatives to learn from industry leaders from the most creative agencies, clients and organisations. By grooming the next generation of thinkers, they'll continue to transform the world we live in with their creativity."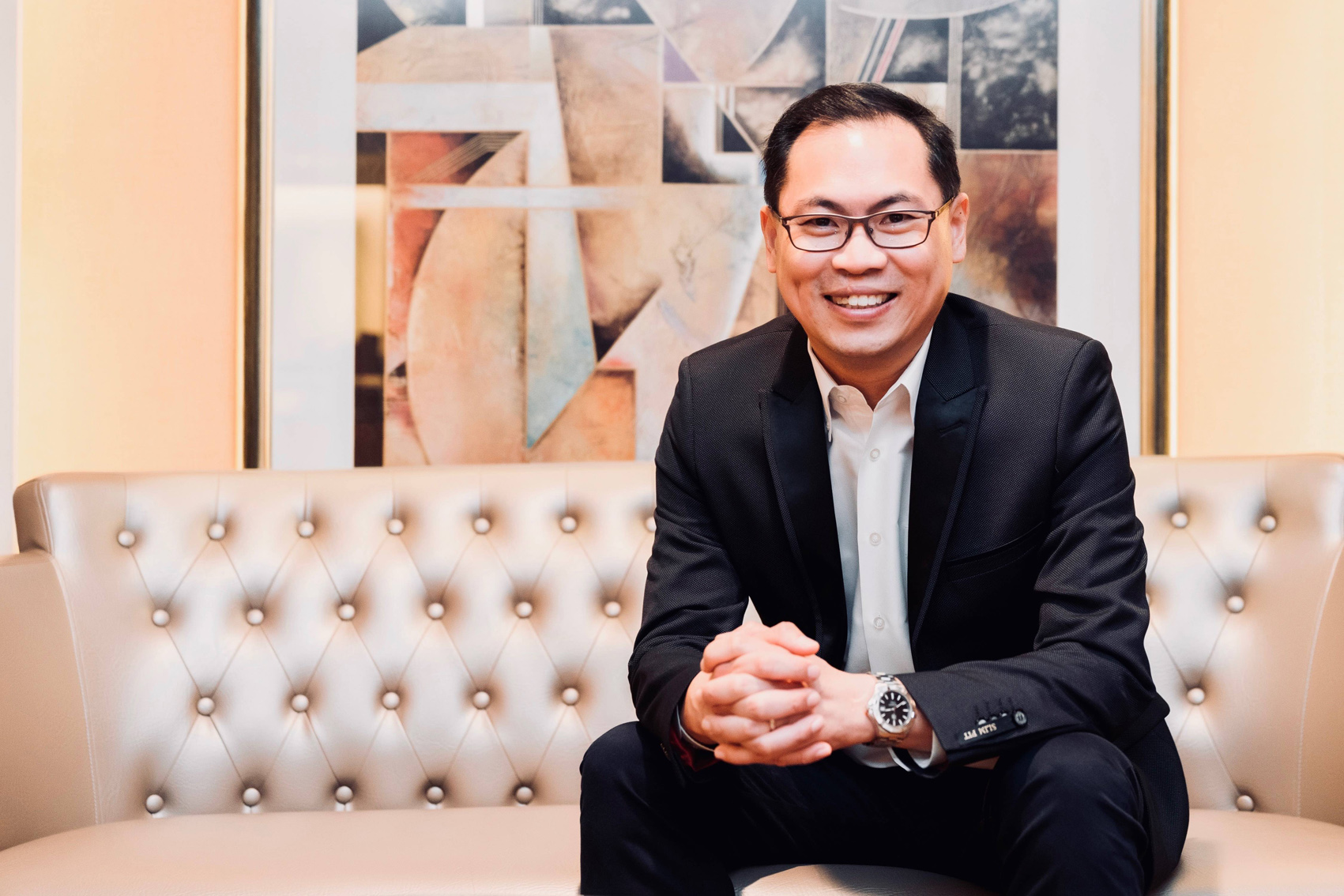 "The 4As is happy to be in partnership with Temasek Polytechnic and TGH Collective to bring the Portfolio Night to Singapore. The support we are getting from the senior Creative gurus is amazing. This event will be one more valuable effort in the Industry's program to help our young creative members improve their skills and creative product," says Bernard Chan, CEO, 4As.
"Temasek Polytechnic is thrilled to be invited to co-organize this prestigious event. Creativity continues to change the world for the better, we are constantly reminded that advertising has the power to cross borders and influence global culture. There has never been a better time to be in the Communication industry and schools play a big role in helping to assure there is a continuous supply of creative talent feeding the industry. Such a gathering of like-minded people gives young creatives a good platform to showcase their talent and as an institution of higher learning; this is our little contribution to bind creative kindred spirits and to enable a new generation of creatives to be the catalyst for change," says Pang Jin, Course Chair, School of Design, Temasek Polytechnic.
Long recognized as the world's largest advertising and design portfolio review program, Portfolio Night this year will happen in more than two-dozen cities all across the globe on the same date to help the next generation of creative talent entering the industry. The annual event is organized by The One Club for Creativity, the world's foremost non-profit organization recognizing creative excellence in advertising and design.
The program includes Portfolio Night All-Stars, where each city host selects the young local creative with the best portfolio. This talented local participant, along with other All-Stars from around the world, will have the rare opportunity to be flown to New York for a week and be part of a young team that will work at The One Club headquarters office on a creative brief assignment for a major global brand.
Since starting in 2003, Portfolio Night has happened in 70 cities across 45 countries, where 8,751 portfolios have been reviewed. Participating cities this year include Atlanta, Beijing, Beirut, Buenos Aires, Cairo, Chicago, Dubai, Guangzhou, Lima, Lisbon, Los Angeles, Lyon, Melbourne, New York, Paris, Saigon, São Paulo, Shanghai, Singapore, Zurich and others.
"Portfolio Night is a unique global event that serves as a high-visibility opportunity for agencies and creative directors to give back to the industry by guiding the earliest steps of future copywriters, art directors and technologists," said Kevin Swanepoel, CEO, The One Club for Creativity. "We hope every young creative person in the area will take advantage of this incredible opportunity to get feedback from top professionals."