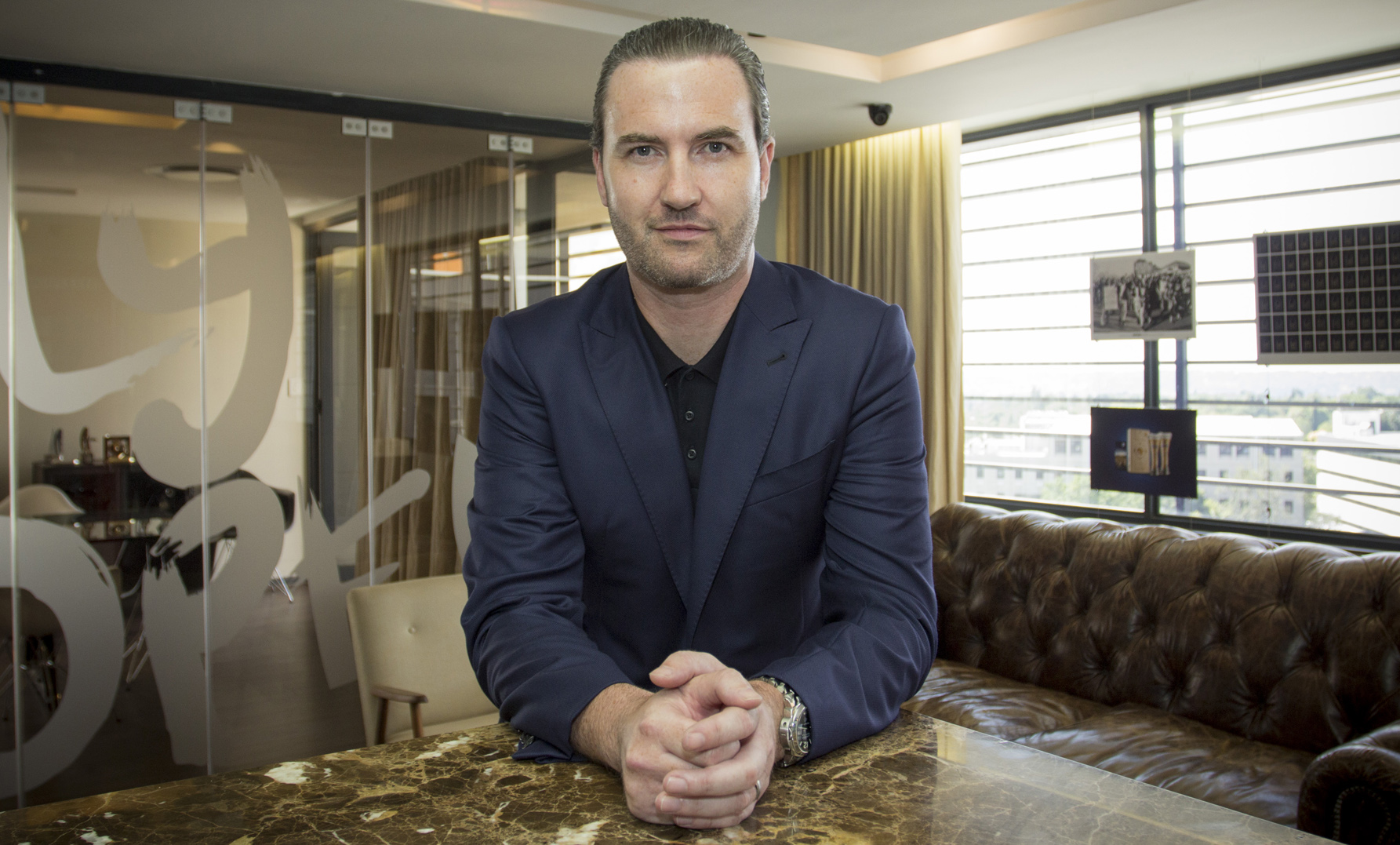 TBWA has promoted South Africa Group CEO Sean Donovan to take on the additional role of President, TBWA\Asia. He will continue to oversee the company's South Africa operation as Group CEO until a successor is named.
Donovan (pictured above) replaces former Asia President Ian Pearman who left in February this year to join a consumer services start-up headquartered out of Singapore.
Since late 2016 Donovan has served as Group CEO of TBWA\South Africa, responsible for seven group operating companies across the country, including TBWA\Hunt\Lascaris, GRID, Yellowwood, OpenCo, HDI Youth Marketers and Magna Carta, and 19 affiliate agencies across 14 other African countries.
With Asia as an engine of innovation and growth for the TBWA collective, Donovan's background as an entrepreneur and experience running a group of companies in South Africa make him an ideal fit for the regional Asia role. He will be charged with further advancing TBWA's position across the Asia region, with the ambition to deepen the company's specialist units in analytics, data, consultancy, health, e-commerce, and continuing to drive creative excellence.
Troy Ruhanen, CEO, TBWA\Worldwide said, "In his time leading our agencies in South Africa, Sean has run a group of successful companies and pushed them to the next level of performance, encouraging integration, collaboration, strengthening client relationships, attracting top talent, and driving a new standard of creativity. Entrepreneurship and innovation are in his DNA. He's got a knack for building chemistry across markets and leads with a roll-up-the-sleeves management style. He is the ideal person to lead the vibrant and diverse markets of Asia, where we continue to innovate at speed and scale."
Donovan's elevation comes at a time of positive momentum for TBWA, with Ad Age, Fast Company and Adweek recognizing the global collective's achievements.
Earlier this year, TBWA Singapore was re-appointed by Singapore Airlines as its global lead creative agency for a five-year contract, in addition to expanding its global relationship with Hilton in Asia. This came two months after eight countries across TBWA\Asia were named Agency of the Year, in addition to TBWA's Southeast Asia collective being named Creative Network of the Year, Southeast Asia.
During Donovan's tenure, the TBWA\South Africa Group has flourished, winning pan-regional accounts including MTN and Multichoice Africa, receiving multiple accolades, including winning Agency Network of the Year at the Loeries 2018 (Middle East & Africa) and earning the position as the top South African agency at The One Show, Cannes and the Clio Awards in 2018. Most recently, TBWA\Hunt\Lascaris and TBWA\South Africa were recognized as Creative Circle's Agency and Agency Group of the Year. He will work closely with John Hunt, co-founder of TBWA\Hunt\Lascaris and Creative Chairman of TBWA\Worldwide and Cem Topçuoğlu, President, International of TBWA\Worldwide, on the search for a successor.
Donovan said: "I am humbled and honored to take on this role within TBWA\Asia. I've been a huge fan of the many innovations, products and business offerings that have come out of the region for years and look forward to working with many of our agencies to continue to push the industry forward. It is a privilege to take on this new role while continuing to lead the TBWA Group in South Africa during our search for a successor, a step I take with confidence because of the strong management we have in place across all of our agencies. South Africa will always have a special place in my heart, and I'm incredibly proud to attribute my knowledge and creative compass to the African market. It now feels like the right time to bring this knowledge and energy into a market as enterprising and progressive as Asia, and I can't wait to grab the opportunity."
Donovan's tenure with TBWA goes back to 2010 when TBWA first acquired an equity stake in the integrated communications agency, OpenCo-The Open Collaboration, where he was the Managing Director and founding partner. In 2015 he assumed the reigns of TBWA's coastal operations as Managing Director of TBWA\Hunt\Lascaris in Durban, before taking on the role of Group CEO in December 2016. Entrepreneurial by nature, Donovan is also the founder of a tech start-up and Chairperson of Campaigning4Cancer – a non-profit-company that does critical issue-based advocacy work for cancer suffers and their families.
Added Philip Brett, Chief Operating Officer, TBWA\Worldwide: "Sean has been a key part of our global leadership team for several years, and we've seen the tremendous impact that he's made across his market and beyond. He is eminently qualified to lead a region as big, dynamic and diverse as Asia."