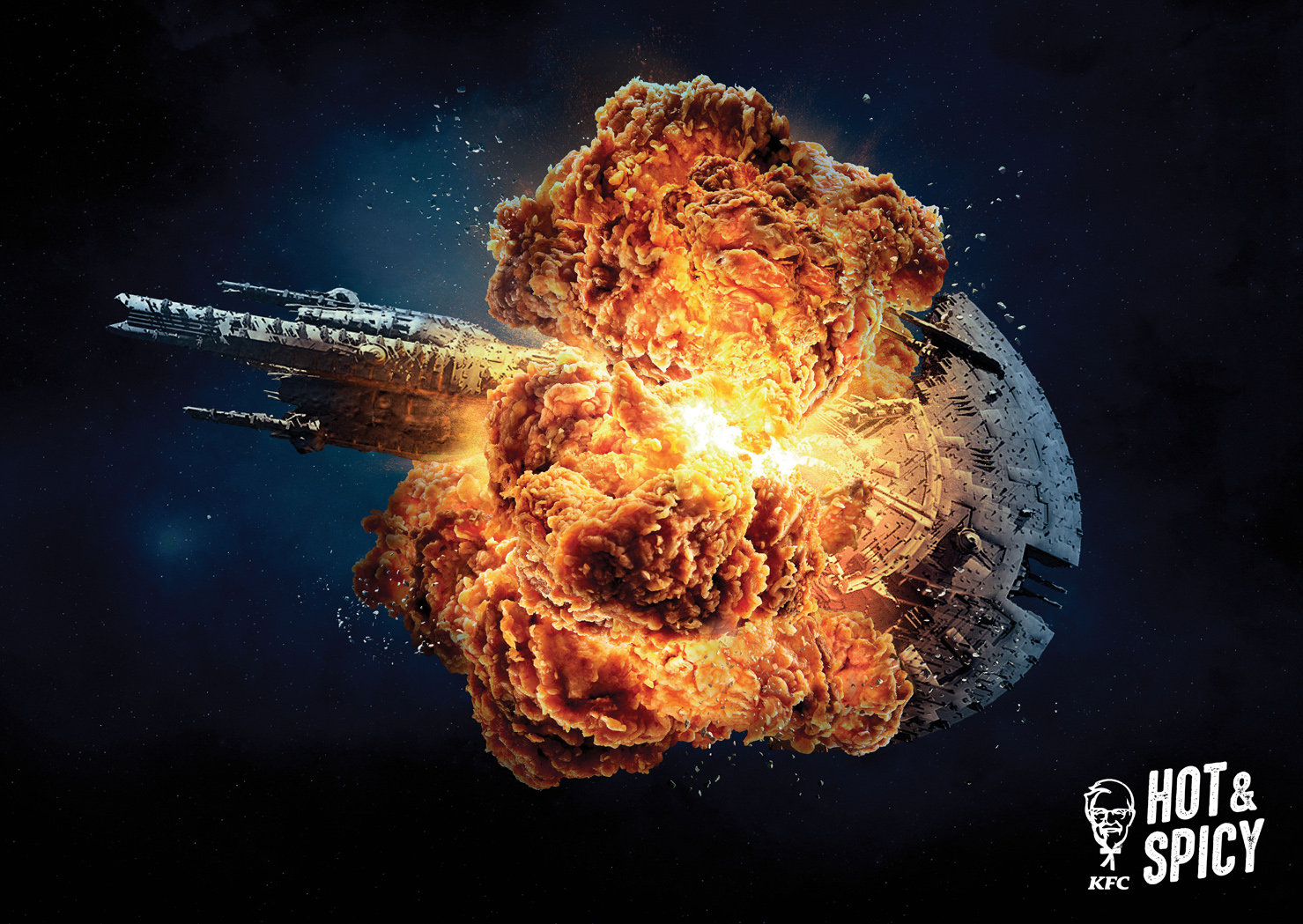 KFC in Hong Kong has released a second series of print and outdoor ads as a follow up to their highly-awarded "Hot & Spicy" campaign.
The new campaign, created by Ogilvy Hong Kong, entices consumers to enjoy their favourite TV shows with a bucket of KFC Hot & Spicy.
There are 4 executions that tie in with popular binge TV shows on air in Hong Kong.
The new campaign is running as out of home posters in high profile locations in Hong Kong and in print. It is again a collaboration between Ogilvy Hong Kong and digital imaging company, Illusion Bangkok.
Credits:
Chief Creative Officer: Reed Collins
Executive Creative Directors: John Koay, Matthew Nisbet
Creative Directors: Fung Chan, Jim Fong
Art Director: John Koay
Senior Content Designer: Alex Burton
Executive Group Director: Iris Liu
Account Director: Rita Lam
Account Executive: Ervan Luk
Photographer: Illusion Bangkok
Illustrator: Illusion Bangkok