VIRTUE Seoul has partnered with Budweiser to create and deliver its global 'Be a King' campaign in Korea – spearheaded by a stylised online film, a multi-level photography and art exhibition, a limited edition Budweiser can, and a series of video profiles featuring young local personalities.
Despite dynamic growth in tattoo culture in Korea, with artists and their work drawing global attention, the artform carries a social stigma that is rooted in a traditionally conservative society. Moreover, due to technicalities in the law, remains illegal without special certification.
With its artists forced underground, and those with ink on their skin often pressured to cover up, Budweiser is hoping to shift mainstream attitudes by exploring the contribution these artists are making to Korean culture and identity.
Supporting the campaign film 'How Bold Are You' – directed by Korea's top commercial director Kim Gun and featuring one of the new generation of tattoo artists, Nawoo Kim — is a three-floor, multimedia exhibition currently open at the Seoul's Ara Art Center.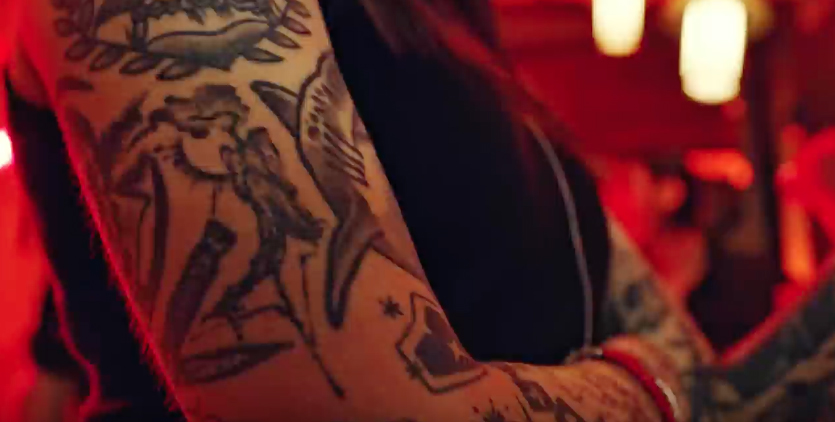 Having launched with an exclusive event in partnership with AIGHT CLUB on May 10, the 'Tattoo: Bold Take on Freedom and Art' exhibition includes works by the acclaimed Apro Lee, Choi Gi Seok, Nawoo Kim and more.
A Limited Edition Budweiser can featuring Nawoo's signature crown motif, created to commemorate the "Be a King" campaign, is available – alongside InstantTattoo's temporary transfers that let visitors live for a short time with Nawoo's iconic art on their skin.
Aaron Pearce, Managing Director VIRTUE Asia-Pacific said, "Working with a partner like Budweiser who is genuinely looking to make a meaningful contribution to youth culture is what brings the VIRTUE proposition to life. Creating work, and conversation, with a clear point of view and a bold attitude leads to authentic work, and in this case, a multi-dimensional campaign that tells a deeply local and relevant story."
Tyler Joo, Marketing Director, ABInBev Korea said, "Like it or not, tattoos are still very much a taboo in Korea's mainstream culture. We wanted to celebrate those despite stigma and judgmental biases, that are not afraid to be different and choose to express themselves confidently. The goal was to provide consumers an opportunity to reflect and think about tattoo culture as a form of expression and art. In the end, it's all about delivering the "Be A King" message – bold attitude of living on your own terms. We just chose to talk about it through a cultural tension that surely existed but, I guess no brand really felt too comfortable talking about."
Budweiser's 'Be a King' campaign also explores identity and freedom of expression through a short digital stories available to view on Instagram featuring 12 profiles of young Koreans with tattoos, including brand ambassador and K-Pop star Hyolyn.
Budweiser will present a party with VOICE at Ara Art Center on the closing day of the exhibition on May 18.