Documentary director Alan Hicks has joined FINCH for representation across Asia-Pacific.
Hicks' 2014 film Keep on Keepin' on won the TriBeCa film festival Audience Award for Best Documentary, and won the Jury Prize for Best New Documentary Director. The TriBeCa jury said, "We have chosen to honor a filmmaker whose storytelling profoundly affected us all. This director's work was not loud, did not call attention to itself, it displayed no excess. The filmmaking showed incredible focus, artistry, love and dedication. It told one simple story and told it well. This film has a beautiful soul, and to some extent it's about soul. It inspired us, and we wish to honour its filmmaker so that they may continue to inspire others."
Shot over the following four years, Hicks' follow up project, the Neflix Original Documentary Quincy is an intimate look into the life of the iconic music producer Quincy Jones. A unique force in popular culture for 70 years, "Q" has transcended racial and cultural boundaries; his story is inextricably woven into the fabric of American music and culture. Hicks co-directed the film with Quincy's daughter Rashida Jones. The film won a Grammy, the Critic's Choice award for Best Music Documentary, and was listed in the Hollywood Reporter's top 10 films of 2018.
Says Michael Hilliard, executive producer, FINCH: "I look forward to collaborating on television commercial and branded projects with Alan, his sense of musical timing and talent for telling big stories with small crews is an exciting opportunity for New Zealand and Australian creatives."
An Australian by birth, Hicks spends his time between Sydney and Los Angeles. He is available for television commercial and branded entertainment projects in APAC exclusively via FINCH.
For a copy of Hicks' reel or to inquire about availability please contact corey@finchcompany.com or michael@finchcompany.com.
photo © john mcrae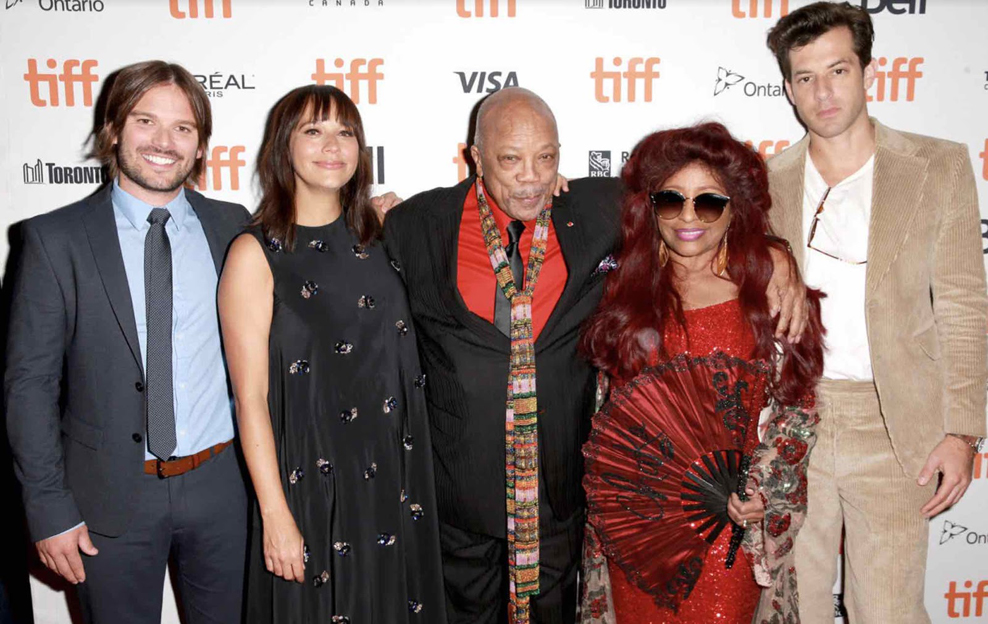 (Pictured L-R: Alan Hicks, Rashida Jones, Q, Chaka Khan, Mark Ronson September 9, 2018 – the Netflix Original documentary Quincy premiered at the Toronto International Film Festival. The premiere was followed by a live performance by Quincy Jones and Mark Ronson featuring Chaka Khan)