NeuroGen Brain & Spine Institute, in association with TBWA\India, developed an interactive print tool kit that helps every parent turn into a counsellor for their child. One Mindful Mind is an engaging tool kit to help parents turn into counsellors for their children and nudge positive behaviour while reinforcing a strong parent-child bond.
The concept is already making a splash at the early stages of Cannes Lions with two Bronze awards and several shortlists.
There has been an alarming surge in reported cases of mental health disorders afflicting children and teenagers in recent years. According to the World Mental Health Organisation, one in four children in the age group of 13-15 years in India suffer from depression, anxiety, mood or conduct disorders. A problem that affects 86 million people in South-East Asia alone. Children are increasingly impacted by unpleasant experiences like bullying, anxiety and substance abuse. There's widespread evidence of emotional problems, with misery, loneliness and self-hate being rife.
Peer pressure, high parental expectations, change in the dynamics of families and increased technological dependence are some of the factors that have led to the mental health crisis that looms over our children today. The heartbreaking reality is that children don't seem to have the coping mechanisms needed to deal with negative circumstances effectively and still develop a positive outlook on life.
Things seem pretty bleak on the school front as well since most schools don't have a mandatory mental health curriculum in place. While mental health experts are trying to find a solution to what is globally being touted as an "epidemic of anxiety", it seems as though the cure will be one that nips it at the bud. A universal and preventive approach needs to be adopted and every child must be taught and trained in positive psychology, not just the ones affected by illnesses.
In short, a seismic change is needed.
That's where One Mindful Mind comes in. Developed after intensive research by NeuroGen Brain & Spine Institute, in association with TBWA\India, One Mindful Mind (OMM) is a leap forward in developing a universal and preventive approach in positive child psychology. So what is OMM exactly? It is an interactive print tool kit that helps every parent turn into a counsellor for their child. By encouraging light-hearted albeit essential discussions between parent and child, it helps children understand and thereby, control their own emotions.
The toolkit comprises of five resources which have been designed in a compact manner to fit into a box seamlessly. Each unit is modular and gives children the freedom to pick a tool of their choice. We wanted the kit to be tactile and engaging. So, we used a variety of media and materials to keep a child visually intrigued. Our colour palette is composed of bright colours rather than muted blends to stimulate and appeal to a child's field of vision. We played with rich textures to drive their natural innate curiosity, aiming to create a feeling of wonder and interest. This was achieved using production techniques like velvet lamination, spot UV, die cuts, relief (embossing, de-bossing). The visual language including the typography and illustration are clean, minimal and modern. The box is sturdy and covered with waterproof fabric to prevent mishandling and stains.
The OMM tool kit and can be used at one's own pace and convenience. Each of these 5 tools give children the ability to think and play in a non-prescriptive manner. Children are free to use the tools of their choice and express their own unique ideas and moods.
The 5 tools include:
The Feeling Flashcards: a set of 12 illustrated cards listing some prominent everyday feelings. Each card has an example that the child can relate to and a set of activities or coping mechanisms that helps them make sense of their emotions.
The Mood Journal: it helps children record their daily thoughts with the help of mood wheels and journal pages. Each wheel projects feelings as a 30 day report, giving a quick view of the child's moods over the last month. You cannot manage what you cannot measure and the mood wheel helps in easy identification of dominant feelings and is a healthy daily exercise promoting emotional fluency. The journal sheets can be used to create doodles, observations, stories, notes, anything to express a child's mood.
The Thought Cards: an escape into art therapy and self reflection. The cards are multi-functional, yet simple. The child first summaries a key thought into a sentence (e.g. healthy thoughts create a happy mind) and puts it down on the card. Then a picture has to be coloured. This helps improve focus and concentration and the process of creation puts the child in a calm, happy state of mind. The best part is, The Thought Cards can be shared with loved ones or planted as bookmarks, making them wonderful collectibles.
The Mindful Workbook: a friendly tool that helps the child indulge in reflective and situation based problem solving through stories, poems, and interactive exercises. It covers an array of mental health topics such as self-esteem, anger management, social skills and more. It uses various materials to keep a child visually intrigued.
The Parental Guide: a comprehensive information directory putting together existing market resources and useful contacts, for a child's mental health. It is divided into five different sections:
– Introduction lists: suggestions to understand and improve the child's well-being.
– Read and Reflect lists: books on various topics covering mental health.
– Watch and Listen: talks about easily available audio and video.
– Play and Learn: recommends digital applications and games.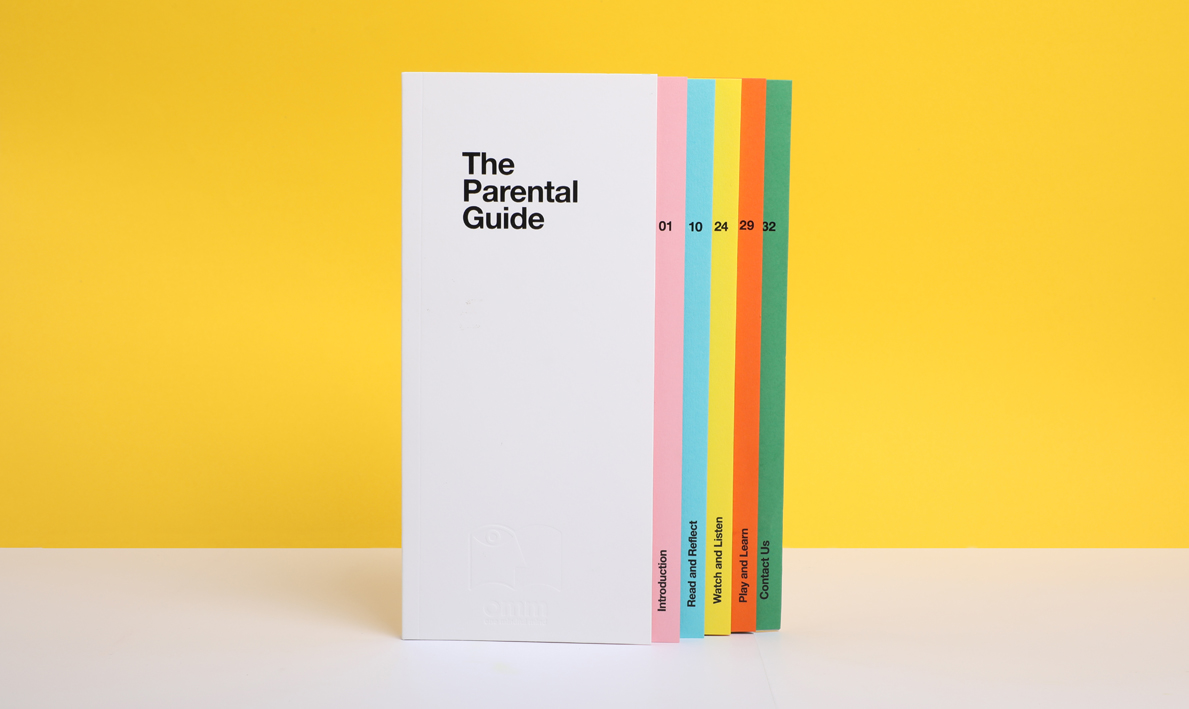 Each category lists potential activities and discussions, making it an interactive experience.
Over 9000 parents are now using OMM as a positive step towards better mental health. The kit has been distributed across 540 child care centres, hospitals, libraries and schools nationwide.
OMM is just one way of making sure we don't just prepare children for university but for the universe. And an early start is the best thing we could do for our children. This is because emotional and cognitive development shapes quite early. Between ages 5 through 7, children develop better control over attention, memory and problem-solving and are able to use their cognitive abilities to attain goals. They must engage in activity based learning from the very start to cultivate a healthy mind. At this stage, parents have a major role to play. This is where OMM becomes relevant.
The benefits of OMM are numerous. For one, it is a focused and simple tool designed to fit easily into the lifestyles of working parents. Engaging in play and activities as a learning medium is a positive step towards better mental health and a great way to strengthen the bond with your child. The goal is not to control the child but, for the child to learn self-control.
Besides the tool kit, OMM also has a website with all the product information. The tool kit is also available for sale on the website. OMM has a community blog where parents/members can log in. Articles are published on parenting and the mental health of children. The website also features animated stories and videos on different feelings and emotions and The Thought Cards are available for free download in the form of a printable PDF.
OMM comes from the makers of Blink to Speak. The world's first eye language tool – a simple communication method created to help paralyzed people who have difficulties with speech. It is helpful for patients with an alert mind but a paralyzed body. It is a language designed to ease communication between patients and care givers / family members. The Blink to Speak initiative previously created by NeuroGen in association with TBWA\India won the United Nations Grand Prix for Good and over 35 other national and international awards.