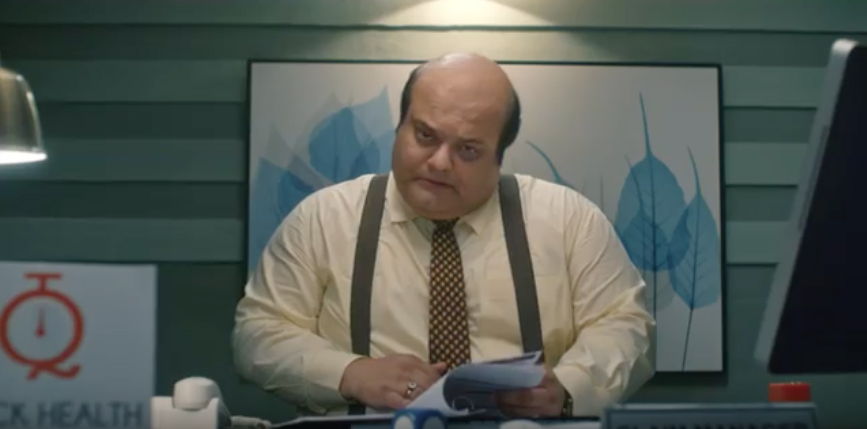 How often do we think about the finer details when buying a health insurance policy. For example, the importance of reading the documents carefully or disclosing our pre existing medical conditions honestly.
That's the consumer behaviour Religare Health Insurance set out to change in their latest campaign.
All the films deal with the different aspects of a health insurance policy like disclosing pre existing illnesses, reading important policy related documents carefully, and the harassment faced by people to settle their claims from their health insurance partner when they need it the most.
Interestingly, Religare Health Insurance has also been awarded the Claims Service Leader of 2018.
Raghu Bhat, Founder Director, Scarecrow M&C Saatchi, said, "Educating the customers happens better when done in a non-preachy manner. These films use humour with a creative twist, which makes the message come alive and helps the brand stand out in a very cluttered category."
Vaishakh Jhunjhunwala, Associate Creative Director, Scarecrow M&C Saatchi, believes, "In a recent report, it was revealed that only 2% of India actually has a health insurance policy. In today's age, that's a very small number and a large reason for that has been the passive and verbose tonality of the health insurance brands to hard sell their products without first making the consumer aware of the intricate details about his policy. That's what we wanted to change through a campaign that isnt about pushing our product to the masses, but by creating a pull through an affinity building exercise towards the category and our brand."
Yuvraj Gorule, Group Head, Art, Scarecrow M&C Saatchi, feels that, "Even today, almost one third of the population is uninsured. Though necessary, it's misunderstood for being complicated and tedious. That's exactly the mindset we wanted to change. Which is why, we ditched the traditional way and took the fun, quirky route. "
Credits –
Account Mgt: Mangesh Mulajkar, Anju Dayma
Creative: Raghu Bhat, Vaishakh Jhunjhunwala, Yuvraj Gorule, Shumnima Rai, Riasree Chakraborty, Nirali Rathod
Production House: Sikhya Films
Director: Omar Roy
Producer: Manisha Panwar