Portugal's largest beer exporter Super Bock tapped GPB Shanghai to develop a brand film as the beer continues its push in China. The agency won the business in a competitive multi-agency pitch last year. Their Shanghai outfit pulled together a production team from China, Portugal, Spain and Uruguay to develop the work.
The film entitled "The True Taste Of Friendship" focuses on the unique role friendship plays among millennials in Eastern China, and pitches Super Bock as the authentic tasting premium import to complement these relationships.
Friendship has been a mainstay of the brand's category-leading success on home turf since 2013 where the campaign has become something of a cultural phenomenon. This territory proved to be the perfect starting point for the brand's targeted geographies in China. Since the beer's main focus was in Fujian and Zhejiang, GPB identified several insights into friendship in these places where loyalty, reliability, and passion were found to be more important to friendship than western interpretations like sharing fun together.
Alvin Lim, Creative Chairman at GBP said, "We wanted to create a film that could stand as a case study for western brands entering the China market by infusing a broad global proposition with a tight local insight". The film leverages these insights, portraying the ups and downs of true friendship all set to a driving alt-rock track that reflects Super Bock's long association with music and counter culture.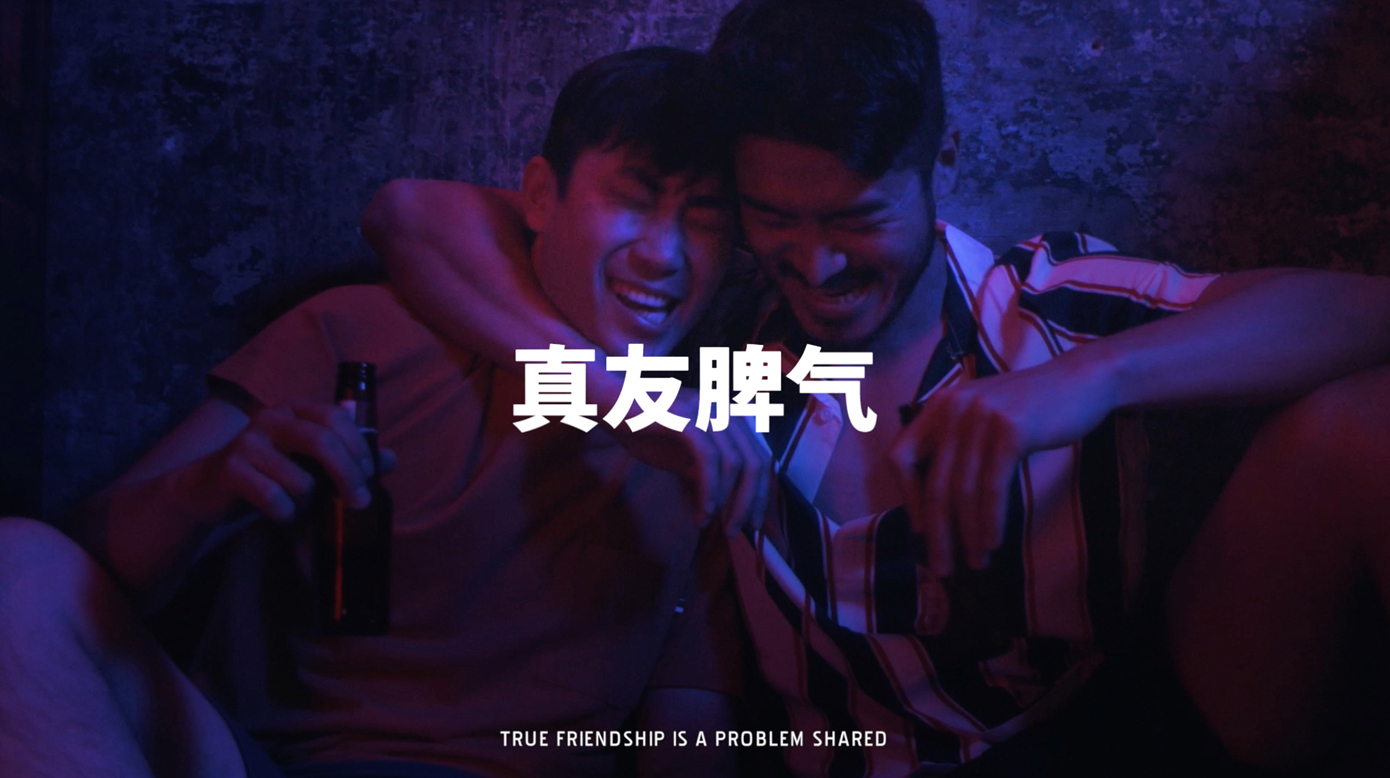 The GPB team say it worked closely with the client throughout the creative and production process. "This film was one of the closest collaborative processes I've ever worked on" said Lim. "Once we'd unified our objectives, it really felt like there was no barrier between client and agency and their support throughout the process was fundamental to creating a successful piece that will drive sales."
Vasco Ribeiro, Marketing Manager Global Markets for Super Bock described GPB's take as refreshingly unique. "GPB understood our vision and embraced our brand ideals in an exciting piece of film that we are very proud to be launching in China. Their input from a local perspective was invaluable and their commitment to the production was incredible."
Credits –
Creative Chairman: Alvin Lim
Managing Director: Andrew June
Brand Strategy: Greg Sutcliffe
Creative Content Director: Cheah Yipin
Artistic Creative Director: Pierre-Louis Marchal
Production Companies: Ruta Film Uraguay and Celofan Barcelona
Executive Producer: Agustin Vazquez and Pedro Gaspar
Music: Up All Night – Midnight Riot
Client: Super Bock Group, Portugal
Chief Marketing Officer: Nuno Bernardo
Marketing Manager, Global Market: Vasco Ribeiro
Brand Manager, Asia: Andre Almeida