Reliance Market, the wholesale cash and carry store chain, aims at providing for millions of households and supporting growth of kirana shops that operate their retail business on a fragmented distribution network.
On this occasion of Independence Day, Reliance market gives an ode to the nation by creating music out of products that one finds and activities that one experiences at their stores across India.
Shantanu Saha, Vice President – Marketing, Reliance Market said, "We want to communicate to the people of India that Reliance Market has something for everyone. On India's day of Independence, India ka Market shares the pride of freedom with the people of India."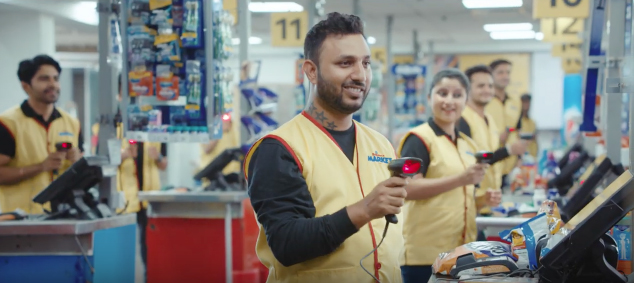 Conceptualised by the Mumbai office of Lowe Lintas, the film aims to convey to the people of India how joy can be found even in the smallest of things in life. Only when we come together as the people of one nation are we really a free India. Harping on this insight, the campaign finds relevance with India's Independence Day.
A market is a social gathering where different activities take place. If one is able to close their eyes and listen carefully to the ambient sounds, there is an interesting opportunity to explore. The brand invites its audience to its market where they will find everything they need for their homes and meet their neighbours. Shopping at Reliance Market will not seem like a chore but an experience with family and friends.
Amar Singh, Regional Creative Officer, Lowe Lintas said, "With its focus on connecting and serving millions of households and small businesses in India, Reliance Market truly is India ka Market. And this film, is them wishing every Indian a happy Independence Day."
Credits –
Creative: Amar Singh, Joshua Thomas, Katya Mohan, Prathamesh Gharat, Tejas Dangre, Sriman Biswajit
Account Management: Shantanu Sapre, Pushkaar Kshirsagar, Priyam Katakia, Lyncia Noronha
Planning: Saji Abraham, Poonam Raichura
Production House (Director): Sync Films (Anish Dedhia)
Client team: Shantanu Saha, Nishant Sharma