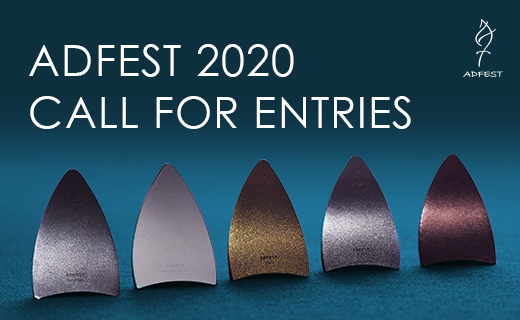 AdFest will return in 2020 from 18th to 21st March at Peach, Royal Cliff Hotels Group in Pattaya, Thailand. The theme for AdFest 2020 is 'Fired Up!', which depicts the fire in your belly that inspires many creative professionals to say their piece and make a difference through the power of creative thinking.
AdFest is now accepting entries to the AdFest Lotus Awards 2020. There are 20 categories in total, including two new categories: Digital Craft Lotus, which celebrates the execution of technological craftsmanship, where design and function enhance the user experience; and PR Lotus, which awards work that effectively utilizes PR platforms and channels to increase brand awareness and positively impact reputation.
The other categories are: Audio Lotus, Brand Experience Lotus (previously Brand Experience & Engagement Lotus), Branded Entertainment Lotus, Design Lotus, Digital Lotus (previously Interactive Lotus), Direct Lotus, eCommerce Lotus, Effective Lotus, Film Craft Lotus, Film Lotus, INNOVA Lotus, Lotus Roots, Media Lotus, Mobile Lotus, New Director Lotus, Outdoor Lotus, Press Lotus and Print & Outdoor Craft Lotus (previously Print Craft Lotus).
AdFest is one of only eight regional festivals included in the WARC Rankings, successor to The Gunn Report. The WARC Rankings combine the winners' lists from the world's most important awards to establish the annual worldwide league tables for the global advertising industry. AdFest is also one of the first shows in the calendar year, which means work that is discovered at AdFest often goes on to achieve global acclaim.
For your chance to win at AdFest 2020, please make note of the following deadlines. The deadline for categories that will be pre-judged remotely is Friday 13th December 2019. These categories are: Audio Lotus, eCommerce Lotus, Effective Lotus, Film Lotus (Internet Film & Other Film only), INNOVA Lotus, Digital Craft Lotus, Digital Lotus, and Mobile Lotus (including Lotus Roots in these Lotus Categories). The deadline for all other categories is Friday 20th December 2019.
"We're looking for ideas that shine the brightest. Creatives who have the courage to question the status quo, and the energy to change the world for the better," explains AdFest's Festival Director Kem Suraphongchai. "As a not-for-profit, AdFest exists to raise the standard of creative excellence in the region but also to celebrate the uniqueness of local culture. If you have created work that is deeply rooted in your local customs or culture, we encourage you to enter one of our flagship awards, Lotus Roots. It's an award that helps to set AdFest apart as a learning hub for our region."
Jimmy Lam, President of AdFest, said, "Next year's AdFest will bring together our industry's most invincible and resilient creators. Our theme, 'Fired Up!', is about celebrating the hot new creativity exploding across our diverse region. All of our most popular mentoring programs are returning in 2020: Young Lotus, Fabulous Five, Speed Dating with Juries, Biz School – with more educational initiatives to be announced soon."
To enter the AdFest Lotus Awards 2020, visit here. For the latest news and announcements, follow AdFest's official social channels on Facebook, Twitter, LinkedIn and Instagram.