With the rise of vector-borne diseases like malaria and dengue, especially, during the monsoons, Goodknight, India's leading kid-safe mosquito repellent brand, has taken the onus upon itself to ensure the safe health of children.
Goodknight has conceptualized and rolled out initiatives that aim to make kids aware of the threat posed by mosquitoes and inspire them to be protected wherever they go by adopting personal repellent solutions like patches and roll-on. The brand has identified occasions like Raksha Bandhan and touchpoints like schools across India, to drive these initiatives.
On Raksha Bandhan, this year, Goodknight symbolised protection, with a one-of-a-kind Rakhi, under their #GoodknightBondOfProtection campaign, conceptualised by Digitas India. With one small modification – the addition of Goodknight Mosquito Repellent Patches, they turned the Rakhi into not just a symbol, but rather, a shield of protection. #GoodknightBondOfProtection campaign was run in collaboration with Shiksha Foundation, an NGO for underprivileged children. The special Goodknight Rakhi kits were distributed amongst the children assembled, and both siblings were encouraged to tie Rakhi and truly protect each other – thereby fulfilling the promise of protection. Digitas India and Goodknight created a #GoodknightBondOfProtection digital video showcasing kids rejoicing in the festivities of Raksha Bandhan while the personal repellent ensures they are safe and protected.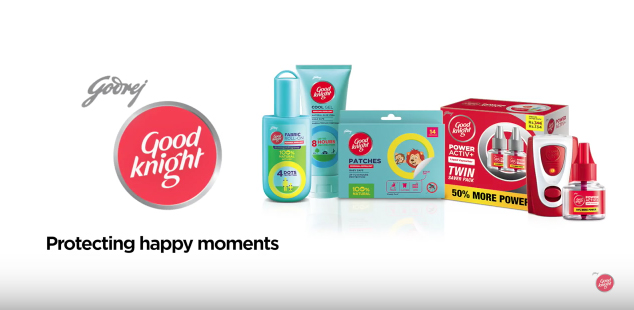 Sunil Kataria, CEO – India and SAARC, Godrej Consumer Products Ltd (GCPL), said, "Goodknight is the market leader in the home insecticide space and we are committed to protect happy moments of kids from mosquitoes. With the rise in mosquito-borne diseases, Goodknight wanted to raise awareness about protection against mosquitoes by adopting personal repellent solutions. Schools and occasions like Raksha Bandha, offered the perfect opportunity to do this, in a simple, yet innovative way. Through our initiatives to promote awareness and adoption of personal repellents, we iterate our responsibility to champion the cause of eradicating vector-borne diseases posing a risk to our children."
Mark Mcdonald, Head of Creative, Digitas India said, "It's not often that you get to take a communication thought and turn it into a real brand action. This was one such rare instance. Goodknight has always stood for protecting happy moments, and Raksha Bandhan was the perfect opportunity for us to demonstrate the brand's protection promise through a simple, yet powerful idea that turned Rakhis into actual shields of protection. Tying up with an NGO ensured that we took the idea to the grassroots and helped the children who needed it the most."