'Asia Rising' is the theme of Spikes 2019. I love it. Definitely very positive for our region that has been pushing to get some more better work done over the last few years.
I got to Singapore over the F1 weekend, trying to stay away from the circuit and just in time for our Sweetshop hosted Jury Dinner on Monday.
Philip Thomas, Chairman of Cannes Lions, kicked it off saying the entries are on par with last year. Which is great and supports that the benchmark for Asian creativity is not regressing even though the pressures with the changes in the industry.
This tells the world how incredible creativity in Asia can be.
This year is the first year Spikes Asia's jury is equally divided between Men and Women. So variety and diversity is definitely something that is top of mind, not only for the work, but for the people that judge it, the talks and the speakers.
The first day of Spikes Asia kicked off nice and early with an opening address from Joe Pullos, Spikes Asia Festival Director.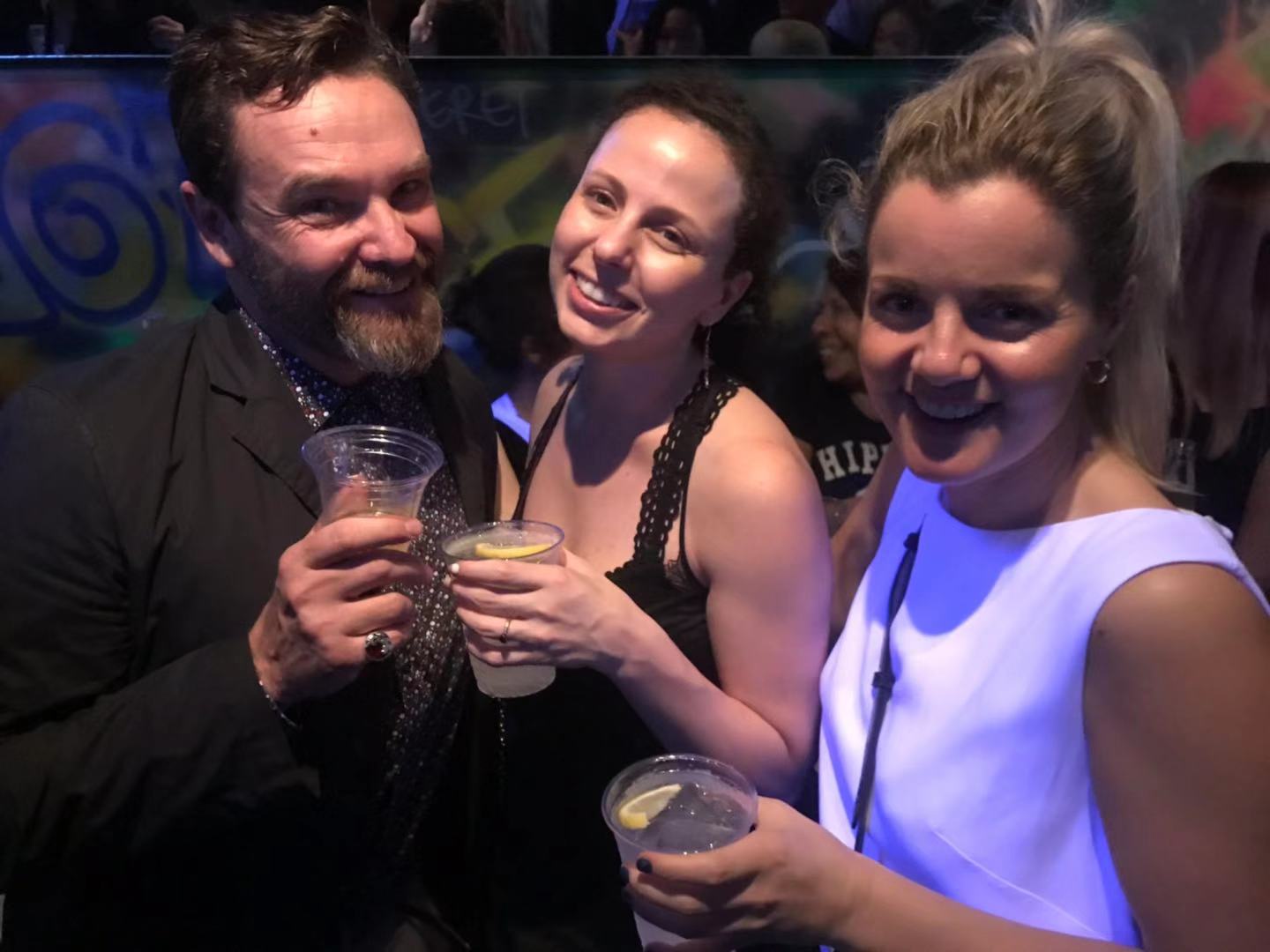 I started my with a talk about Women in China which is one of my favorite topics having been in China for almost a decade.
'The Future of Chinese Women in 2020' was presented by two speakers, Linna Zhao, Head of Insights, Wavemaker China and Azhar Shah Managing Director, Plus China, who took the stage one after the other and then answered some questions.
So, why should we pay attention to China and women in China?
The answers seems pretty simple. China is expected to become the largest economy in 10 years, but also, China will be an even more important force to inspire the world.
In 2017, China had the largest middle class group in the world. Chinese women have always been a driving force for the economics, 91% of urban women work full time. Only 5% don't work.
Women's contribution to China's GDP is almost the same as men's. And we all are noticing the riding of Chinese women entrepreneurs in the world.
The majority numbers are also interesting to look at in China:
50% of internet companies are women run. 56% of people who travel abroad from China are women
Women travel abroad more, they follow their interest and educate themselves more.
And the list goes on. Self identity is important for Chinese women and it's becoming interlaced with China pride, which is growing steadily as well.
A nice touch that the Shah and Zhao also added, 'Made in China' will soon become CREATED in China. Something to look forward to for sure.
Tomorrow will be better with contribution of women. So let's see how we all go!
I then moved on to the big inspiration stage for 'Is WTF the New Marketing Model' for which Norio Ichikawa, Creative Director, X design Center, Tik Tok took the stage first for his… well WTF presentation.
Ichikawa started with the new age of WTF.
We are definitely in a world where we are over saturated. We know this and hear this every day. Too many products, too many things to see, hear, watch. So he advocates for everyone to go into the WTF mentality and how that is our new marketing tool.
So what is WTF?
W is for WISH. Empowering people's desire to make the world a better place An example of this is the Ice Bucket Challenge.
T is for TRY. Enabling people to make an effort to accomplish something new. An example of this is 'Chipotle Flip It'. Hilarious campaign, Worth a watch.
And F for FUN. Enabling people to have a good time and have fun.
Horoaki Wada, Senior account Director at TBWA, Hakuhodo and Fusako Znaiden Senior VO & Chief, Marketing Officer, McDonald's Japan, then joined Ichikawa and focused their talk around a McDonald's campaign that did phenomenally well in Japan.
The campaign basically comes to life from the great idea to use an existing asset that McDonald's has, which is the fryer beep sound and adding that to a campaign. It takes a minute to realize what you're hearing but does work pretty well.
Going with a user-generated campaign works very well here. Definitely different, but super efficient.
The three speakers finished their talk with a clear message, don't do the right thing when it comes to campaigns! Obviously don't do the wrong thing. But rather, do the BRAVE thing!
I sat through a couple more talks through the rest of the day touching on a bit more China, a lot on artifical intelligence and then we all went off to the GEM bar legendary party for the rest of the evening!
What an inspirational start to my favourite festival. I can't wait for the rest of the week.
Laura Geagea is Managing Director and Executive Producer at Sweetshop China, Asia + Mena