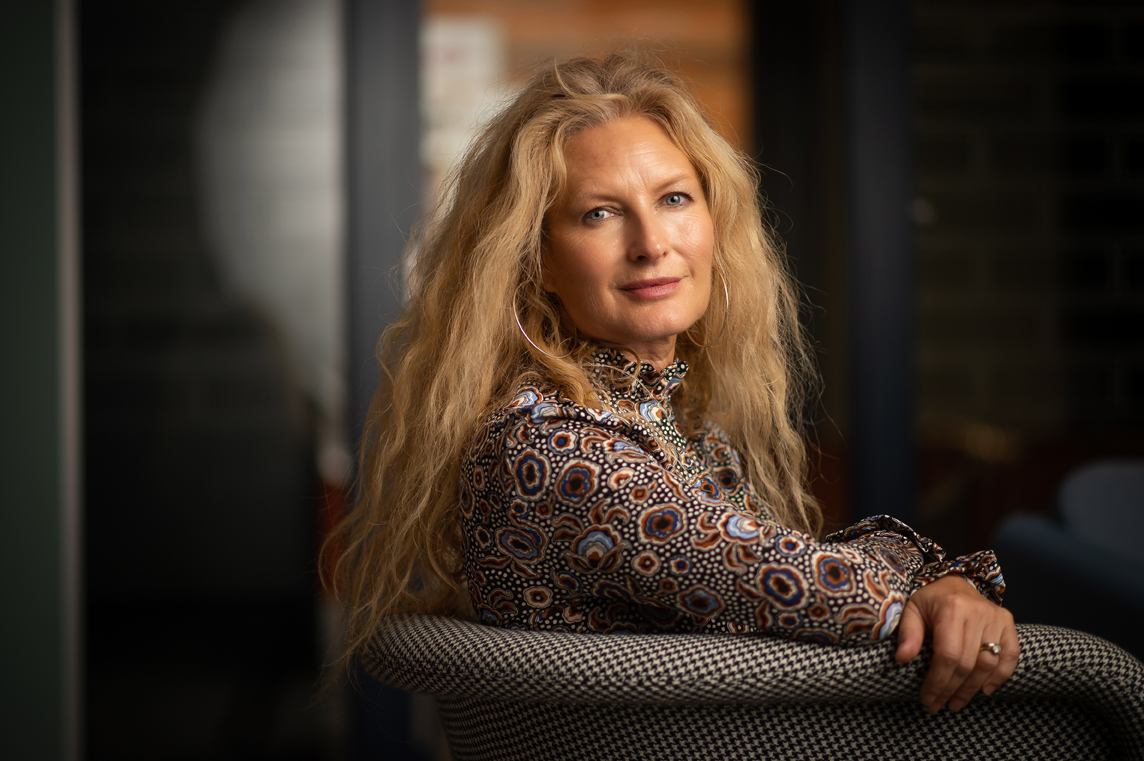 Kate Stanners, Chairwoman and Global Chief Creative Officer at Saatchi & Saatchi, has been appointed the new President of D&AD. She will act as a global figurehead for creative excellence, serving the whole community and anyone who identifies as a creative practitioner, irrespective of their background.
In her new role, Stanners (pictured) will work with D&AD to validate and empower the valuable role creativity plays in transforming business, building brands and tackling global issues. The D&AD President is annually elected from the Board of Trustees to champion the organisation's mission and shape the conversations for the year ahead.
Stanners will focus her efforts as President to encourage the industry heads to embrace and invest in a workforce that reflects the audience that consumes their work. During her tenure, she will be building momentum and amplifying D&AD's initiatives to support emerging talent.
With the creative community becoming increasingly complex and multifaceted, Stanners will work with D&AD to represent a broader creative community. This would span different organisations such as in-house creative, design departments in consultancies, and media business including companies who haven't traditionally had a creative capability.
She explains, "Creativity has unreasonable power. It has the ability to help us see things we couldn't, to be interested in things that we weren't and to simplify the complicated to create solutions to big and small problems. It offers an alternative view. It makes things desirable, magnificent and magical – an alchemy of sorts. Be it a product, an experience, an image or a story. What business couldn't do with that superpower?
Creativity can be used to help enormous issues such as climate change, by applying an alternative view or by turning talk into action. By galvanising support around simple concepts and helping people visualise the problem, arming them with language and tools to provide information in ways that illicit action.
As President, I will be building momentum and amplifying the existing initiatives D&AD has, such as New Blood and Shift. I believe it is fundamental for us as a creative business to have diverse talent to be able to draw on their own experiences and influences to create work that inspires and speaks to everyone.
Participation is integral to what we do at D&AD, and I hope that the new year sees leaders across the industry show their support, either through mentoring, judging at the Awards or sharing their insights and learnings at our Festival. The potential is promising."
Tim Lindsay, Chairman, D&AD, commented, "D&AD welcomes Kate Stanners as she takes office as our new President. Kate will bring her wit, charm, wisdom, experience and huge enthusiasm for creativity, creative people and the creative process to the organisation, which will in turn help amplify our mission – to stand up for excellence in the belief that it creates better outcomes all round; and to campaign for a fairer, more diverse industry for the same reasons. We thank her predecessor Harriet Devoy who has worked tirelessly for the same things – and been a great ambassador for both D&AD and the design community."
D&AD also announces new additions to the Board of Trustees. The board is made up of creatives in leadership roles across the creative disciplines, reflecting an industry that spans advertising, editorial, design, digital, production and education.
The new Trustees joining D&AD's Board are:
• Cheyney Robinson, Executive Creative Director, Advertising Trustee
• Fura Johannesdottir, Chief Design Officer, EMEA, Publicis Sapient, Design Trustee
• Kai Hsiung, Managing Director at RSA Films, Craft & Other Specialists Trustee
• Naresh Ramchandani, Partner, Pentagram, Design Trustee
• Rebecca Wright, Dean of Academic Programmes, Central Saint Martins, Education Trustee
• Richard Brim, Chief Creative Officer, adam&eveDDB, Advertising Trustee
They join current D&AD Trustees Patrick Burgoyne, former Editor of Creative Review, and Ben Terrett, CEO at Public Digital.