A new regional campaign from FCB Jakarta for Oreo brings the global 'Stay Playful' positioning to support their latest innovation, Oreo Thins.
Oreo Thins, launched in South East Asia about a year back has been one of the most exciting extensions of the Oreo brand.
Nikhil Rao, S.E.A Marketing Director Biscuits, "Our consumers were surprised how thin an Oreo Thins cookie actually is, providing far less calories than a regular Oreo Cookie. The campaign from FCB dramatizes the surprising thinness in a playful tone, that consumers connect the Oreo brand with."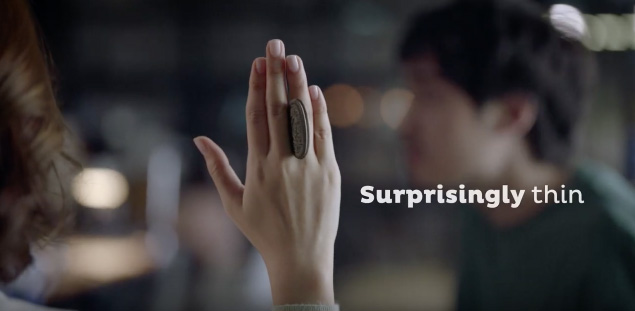 The brand is on a mission to unlock the playful spirit in all people and with this campaign we used the size to inspire this. Transforming a dull coffee break moment at work through a playful moment through its size, Oreo Thins also drives home the point, that its too good to share, said Ravi Shanker, Executive Creative Director, FCB. The sleight of hand, a universally playful gesture seemed the perfect device to help us show case Thins in a memorable way.
Directed by the award-winning director, Diego Nuñez Irigoyen and produced by STINK films, the campaign will run across South East Asia.
Credits –
Mondelez South East Asia
Director of S.E.Asia: Nikhil Rao
Associate director: Arpan Sur
Marketing Manager : NG Boon Siew.
Agency: FCB Jakarta
Managing Director: Sony Nichani
Executive Creative Director: Ravi Shanker
Art directors (ATL): Hamidah As'ad, Jonathan Ronaldo
Digital Creative: Swapnil Kambli, Anastasia
Account Director: Roma Das
Account Manager: Mira Amira
Agency Producer: Yuni Pratomo
Production Company: Stink Films
Director: Diego Nuñez Irigoyen
Executive Producer: Desmond Loh
Producers: Evie Yeo (STINK FILMS), Anne Prakaiwat Guyon (TAPROD)
PA: Claire Qin
1st AD: O
DOP: Mischa Lluch Gustafson
Editor: Fong
Gaffer: Arnam
Art Director (Film): Thor
Prop Master: Tam
Line Producer: Chloe
Casting Director: Nat
Stylist: Ka-Tae
Make up artist: Nart
Post Producer: Terrence Kwan (Spice Shop by The Post Bangkok Co.,Ltd.)
Colorist: Shane Bartley
Online: Pow Kuan, Revisions by KC Chong
Song: Audio Network ('I'm Trouble'/ Andy Powell/ Linda Roan)
Audio design: John Ferreira