Rob Gordon, art director at BWM Dentsu Sydney was at the 2019 LIA Creative LIAisons program in Las Vegas, featuring some of the world's most respected creative directors as speakers. Here Gordon reports exclusively for CB.
Hello Campaign Brief.
I'm writing this from my Treasure Island hotel room with a Cran-ber-Rita in hand. If you don't know what that is then clearly you haven't been to Vegas.
But seriously. LIAisons. Las Vegas. 2019. In one word… INSANE.
Writing a diary is almost impossible because there is so much to tell. There is so much to take in, I don't even know where to begin. It's an absolute overload of the senses. The line up that LIA have put together is just back to back to back legends. Even when chatting around to all of the other young creatives I like to ask what their favourite part so far has been, and they all have a different answer, which is just a credit to the quality of the speakers and the schedule.
From the outset I wasn't sure why London International Awards was being held in Las Vegas, but now I know.
It all became clear in one of our workshops; LIA stories in 6 secs. That saw us team up with other young creatives and in half a day create a 6 sec video that answered a brief. 10 young creatives that have never met, working together, ideating, filming and editing in a few hours. It was fast and it was fun (Our team tied first btw).
One of the biggest themes of this workshop was around attention and time. That time is a commodity, people don't have time to sit and watch your ad. So draw them in, tell a message quickly and be entertaining. Far from the traditional 30 or 60 sec TV ads the industry is used to. How does this tie back to Vegas you ask? Well its the city of attention. It's the city of neon lights. Everywhere you look, bright in your face messages, ads, posters, billboards. You don't have long to tell people something, so everything is in your face and as bold as it can be.
It has been no joke though. From leaving Sydney on Thursday morning, right up until now has been non-stop. Speaker after speaker, note after note, drink after drink, and don't get me started about the networking. I've talked to more people in 3 days than I have in 8 years in the industry. It has been truly amazing! But I think by the time I get home I will have aged considerably.
Some of the highlights so far in no particular order have been:
– Honing our presentation skills with Matt MacDonald – Group ECD BBDO NYC
– Filming naughty toothbrushes for our 6 sec video
– The riveting panel discussion about what constitutes as branded content
– Hearing from who I can only explain as the happiest and nicest creative in the world – Piyush Pandey
– ALL of the speakers from RARE with Google, led by my good friend Stefanie DiGianvincenzo
– And of course who can forget hearing Diederik Van Middelkoop from AMP Amsterdam say the word 'balls' 500 times
Here's my LIAisons tips for any future attendee:
– Don't expect to get any sleep
– Talk to as many people as you can
– Drink as much water as humanly possible
– Buy drinks from the CVS (grocery store) not from the casino (it's way cheaper)
– Pack bandaids because walking leads to blisters
And here's some random Vegas observations:
– Even though it looks close, everything is further away than you think
– Escalators will always be under maintenance when you need them
– People watching is next level (being sober and walking passed all of the drunk people at the Encore day club will never get old)
LIAisons you've been amazing! All of this. And we're only half way through. Can't wait for the next few days!
Bring it on!
Annnnnd that's a wrap for LIAisons 2019.
As the dust settles, so do our hangovers.
Man oh man, what a week it has been. Our pens are down but our minds are still racing. I whole heartedly second my last diary entry in saying we are overwhelmed and overjoyed with the amount of content and stimulus we have had to take in. Now that it's all done our bodies need sleep but our minds won't let them.
The one biggest theme/word of the week has been emotion. Multiple speakers leading with or circling back to the importance of emotion in creativity and advertising, what it is, and how it should and shouldn't be used. I think I speak on behalf of all delegates when I say they we have experienced the whole spectrum of emotions this past week. Spending 6 days in Vegas with an intensive LIAisons program really puts you to the test both mentally and physically. A rollercoaster of being happy, sad, elated, enlightened, inspired, motivated, confused, angered, humbled, grateful, and all round exhausted. The list goes on, but you catch my drift. You name we felt it. We were all in it together and I think we were definitely reminded about what emotion is.
I previously touched on why I thought LIA was held in Las Vegas and over the last few days I had some more thoughts.
(Classic post-rationalisation type stuff that creatives and strategists love to do).
Vegas is the forefront of media. They'll put ads on anything and everything. And they have some of the biggest canvases in the world. Just walking down the strip, you can't help but be stopped by the sheer size and brightness of some monolithic screens. Some drunk passers-by literally jumped when this screen (below) flashed on, and you could actually feel the heat coming off the millions of LED's.
Las Vegas NEVER STOPS. It's always on. Just like the creative minds that met there.
And as any creative knows, you can't switch it off.
Anyways I'm getting side-tracked (very easy to do in Vegas) so I should get back to what we did.
In the final days of LIAisons we had the amazing experience of spending a whole day in the judging room witnessing first-hand the in depth discussions and process that the work goes through. The judges all sitting in a sort of giant custom assembled horse shoe shaped lounge around 2 big screens, with rows of young creatives watching on eagerly, sparkling water aplenty. A scene that the judges will be in for hours and hours each day. It must be so exhausting. But the passion for creativity and great ideas is what keeps them (and us) all going. I had the opportunity to attend the social influencer and The 'NEW' session. Which turned out to be super interesting. Not only one of the broadest categories, but one of the most challenging because of the fact that the judges first had to agree on what the category parameters were and how they were going to judge all of these entries that were so different to each other. It can basically be anything new or next that hasn't been seen or done before. Just witnessing 12 great creative minds that all have their own opinions, chat it out until they reach a verdict was fascinating. When judging the work and hearing the judges bouncing opinions back and forth, it was really hard to not voice mine. Which just reinforced to myself my love for the work and the industry. So watch out when I get to judge. Opinions left right and centre.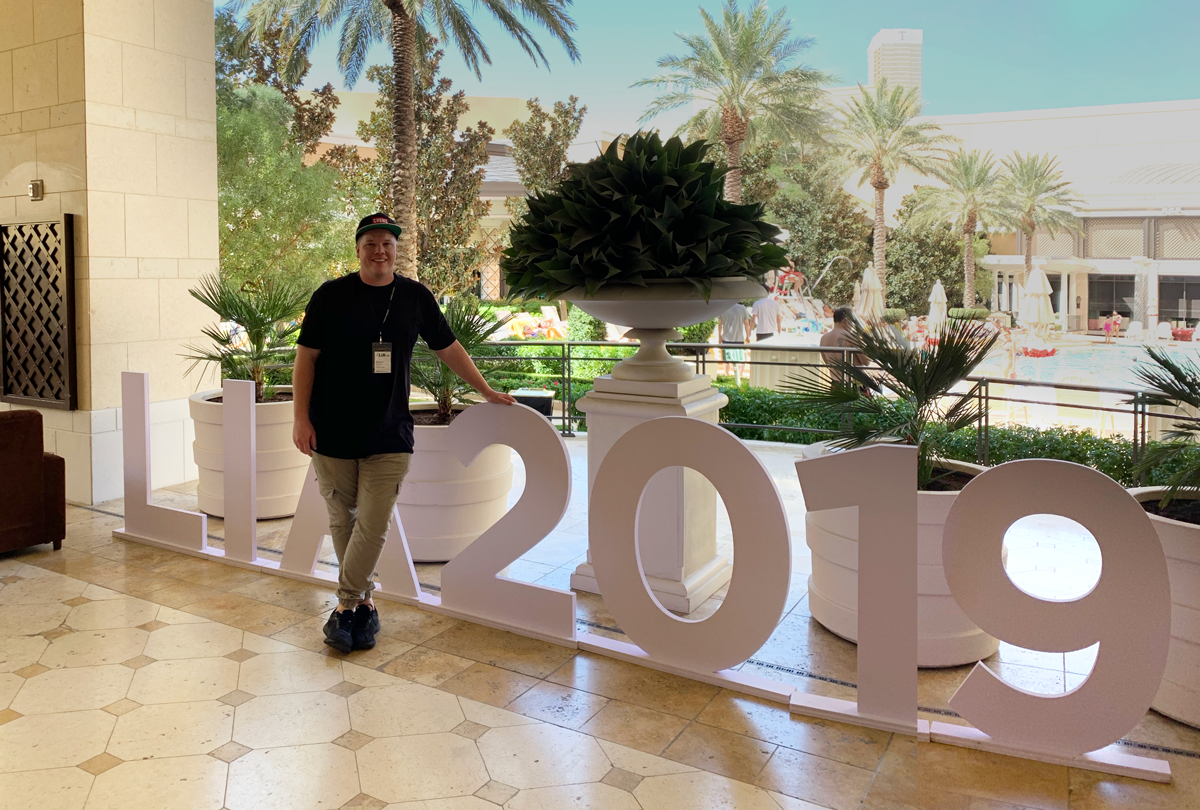 This was followed by the most important event of the week… The LIA / LIAisons Encore beach party. Where we got to dress up, eat, drink, dance, and chat. Yes, in that order. But seriously, this was a really awesome opportunity for the judges and young creatives to meet, network, connect and chat about everything that had happened in the week prior.
And we weren't done yet. The last day saw us partake in a big day of entrepreneurial thinking via Innervation Labs, giving us different ways of thinking about our future, what we want, and ways of getting it. We even heard from Shark Tank panelist – Damon John about his experience and journey to success.
The final day was capped off with one of the most inspiring presentations by Malcolm Poynton from Cheil. It was about the power of brands to change the world for the better. A vision that almost every great ECD/CCO shares. His stance was that 'brands have more power to make change than governments do' and therefore as creatives we have a huge opportunity to step up and change the world.
A very fitting way to end a week celebrating creativity.
I want to thank everyone that made this happen. The people, learnings and experiences are truly unforgettable.
But hang on, it can't all be good though right?
Well there is one thing I'm not going to miss about the trip / one final observation: everyone talks about the sights of Vegas (including me) but they often don't mention the smells. I won't spoil anything so that you get the full experience, but let's just say it's the one part I won't miss anytime soon.
Cheers,
Rob