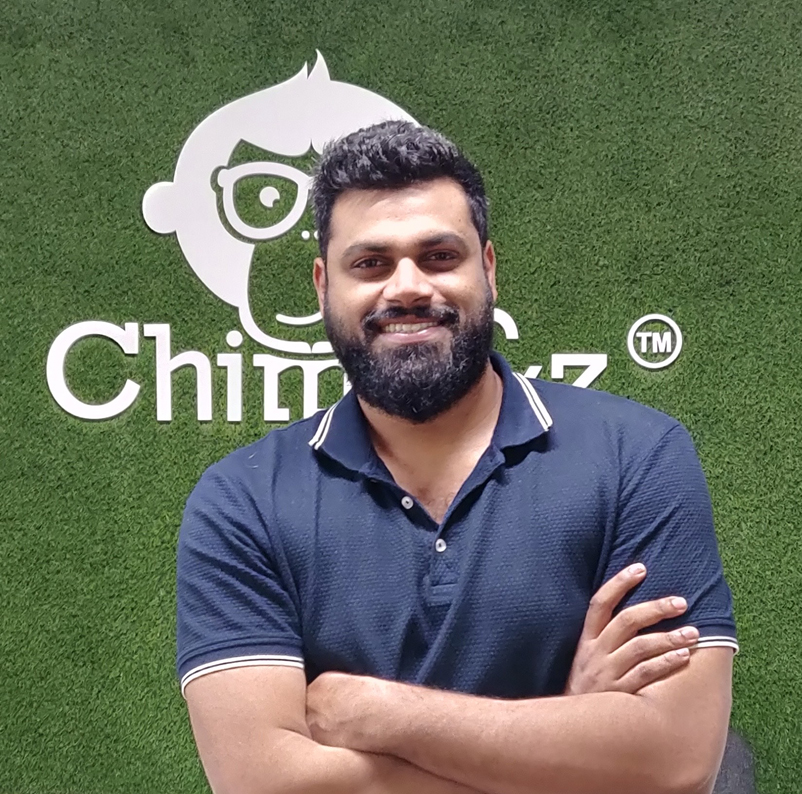 Chimp&z Inc India has elevated Pratheek Rao from Associate Creative Director to Creative Director and Ishha Kapoor from Business Director to Digital Integration Lead.
Rao (pictured above) will be responsible for the conceptualization and ideation of campaigns, content, and designs, spearheading a team of 20+ members. Kapoor (right) will now be responsible for converting leads into clients and working with the sales team to deliver to the existing opportunities, leading a team of 50+ individuals across Mumbai and Gurugram offices.
Kapoor (pictured above) has been with the agency for 6 years, handling the digital team for brands like Cadbury's, Hamdard, UNICEF, Discovery Communications, TATA Sky, Religare, Dineout GIRF, Animal Planet and Discovery's Man Vs Wild with Bear Grylls and PM Modi to name a few. During her tenure there she has worked closely with both the co-founders of the organization Lavinn Rajpal and Angad Singh Manchanda on key projects.
Kapoor said, "Chimp&z Inc is home to me. I've seen the agency evolve with passing time. I've grown in the team and there hasn't been one single day I haven't learned something new. Be it Integrated campaigns or Mar-tech projects, there's always something new, challenging and fun. The New position brings with it more responsibilities and hence more opportunities for me to grow the team and the organization, I'm really excited for the new phase in my career, as I believe integrated communication is the future and I look forward to leading the change at this dynamic workplace."
Rao is a highly motivated digital advertising professional and a skilled designer and a writer. He headed the campaigns for brands like Tata Sky, Discovery Communications, DHL and UNICEF. His work mantra, based on his experience in the industry is- "To always start with the question "WHY" to solve all brand problems and manage to design, write and conceptualize."
Rao said, "Working with Chimp&z Inc has been an experience where I could grow as a professional while the agency grew as well. I am passionate about what I do and I enjoy working every day. Chimp&z Inc has given me a platform for steady growth and continuous learning. I cherish the team I work with and the management I work under. With this step up the ladder comes responsibility and opportunities I have been looking for."
"Chimp&z Inc is an organization built on its people and their passion to do better every single day. We are strong today because our team chose to give beyond their expectations to us. Isha has been an important part of our journey since the beginning, more than 6 years now. She has seen the team grow from a 3 member team to now a 120 member strong organization. Pratheek is a prolific storyteller and designer. He is always open to challenges that teach him something more than technicalities. Ishha, on the other hand, is a leader who leads from the front. She actually awaits challenging briefs so she can deliver quality ideas and content. We are transitioning from a mid-size organization to a globally vested firm and we appreciate employees who are passionate about their jobs and have not shied away from challenges," said Angad Singh Manchanda, CEO & Co-founder, Chimp&z Worldwide LLP.