Sweetshop Shanghai has produced an immersive and multi-sensory film experience for Herbal Essences Botanics.
Directed by Christophe Chudy, the film opens on the front of a building. Through the window, we see a young woman in front of city landscape, looking for a moment of solitude and peace after a long hectic day.
As the camera gets closer, we hear a succession of sounds plunge us into the urban effervescence of a big city. It's loud, chaotic, saturated with information overload and heavy sensory stimuli.
The woman closes her eyes and the film morphs from the city, to the pace of nature: soft, whispered and detailed. Sounds are very close, creating a deep sensation of intimacy and a timeless feeling: the water drops bounce on her skin, her breathing is light, her fingers sink into her hair and we hear the smooth crackling of the rich creamy moss of her Herbal Essences shampoo.
Senses were assaulted in the city, growing numb. Yet in this unique immersive experience they are awakened, heightened, allowing our young woman to connect with her inner sensations.
The film aims to mirror London's Royal Botanic Gardens in Kew, with Sweetshop's team scouting the UK capital and then recreating this in Bangkok.
Chudy said, "Sounds have a very special place in this film. They are not just supportive of the images, they were composed for the film with the same importance as the visuals. We treated every sound like an instrument in an orchestra to form a mesmerizing and minimalistic symphony in ASMR."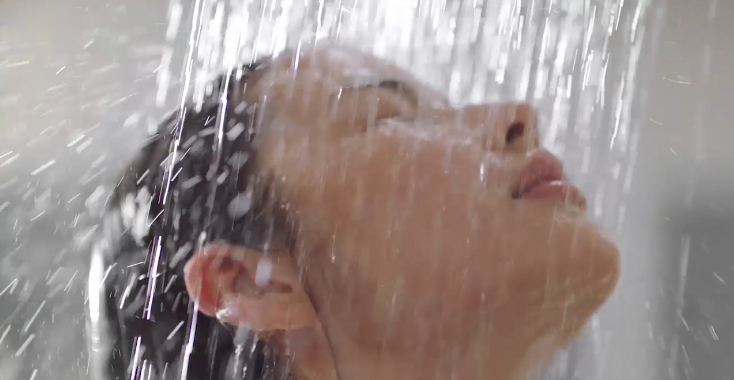 The main film is cutdown to four 15-second seasonal versions for TV. Each version focuses on a specific ingredient of Herbal Essences Botanics. Birch water for winter, Rosemary for spring, white grapefruit for summer and argan for autumn. Sweetshop also produced the print elements of the campaign.
Duanmu, Creative Director, Procter & Gamble said, "Sweetshop have produced a unique film which vividly brings to life the intoxicating experience of real botanicals to stimulate your senses."