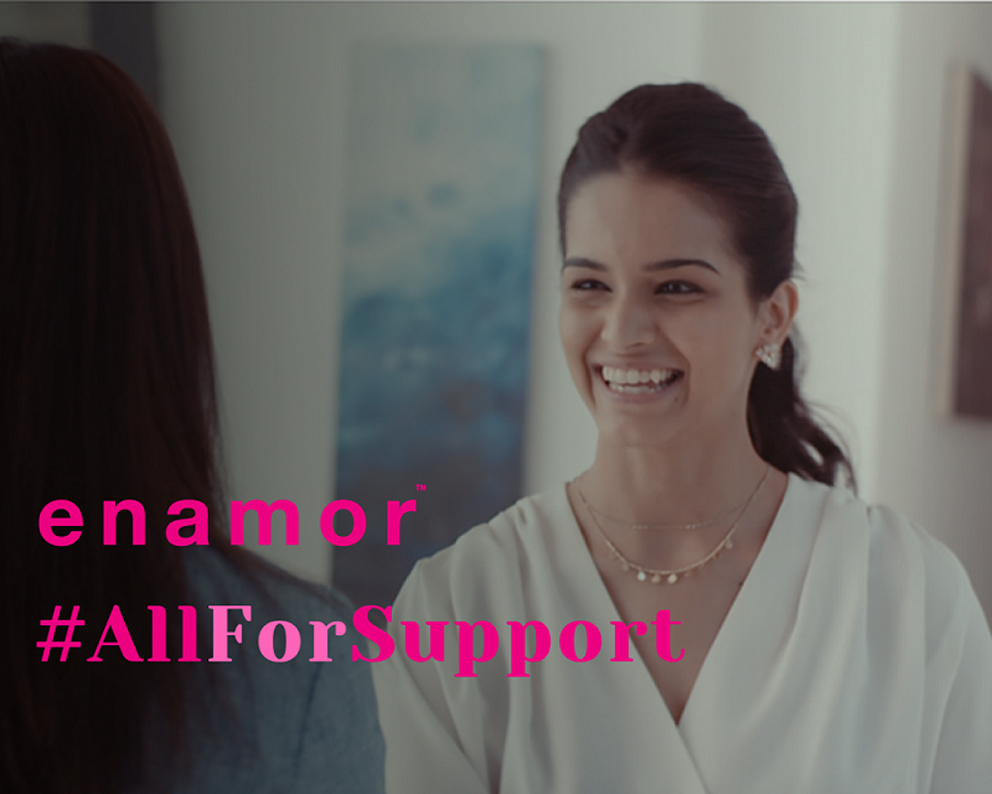 Tonic Worldwide has launched a Women's Day campaign for their long-term client Enamor.
In this campaign, Enamor celebrates all the little ways a woman's support system pushes her to take a step forward.
Through 4 relatable scenarios, an entrepreneur looking for funding, a sportswoman nervous about her big match, a working mother unable to find a sitter before a meeting and a bride with a case of the butterflies before her wedding day, the audience is let in on all the difference, just a little bit of support can bring through the campaign titled #AllForSupport.
Sandra Daniels, Marketing Head, Enamor, said, "Enamor celebrates the woman of today. She is driven by her dreams and her career is carved by her individuality. The role she plays, be it at work or at home, has evolved over the years, much like her relationship with her bra. As strong as she is, it is her support system that makes her stronger. Support makes all the difference to her life and the support that an Enamor bra can give to your confidence is unparalleled too. We at Enamor have and will always be #AllForSupport."
"When it comes to Women's Day, most brands are still playing the broken record about women achievers. We wanted to find a unique talking point that is both crucial for the brand as well as for women today – support and that's how we came up with the #AllForSupport campaign. A campaign that is not just dedicated to Women's Day but to the everyday challenges that affect women from all walks of life," said Shourya Ray Chaudhuri, Managing Partner & Creative Head, Tonic Worldwide.