The winners of the 41st annual AWARD Awards were announced this evening via a live-streamed virtual show that celebrated the most outstanding creative communications work in the Asia Pacific region. TBWA Hakuhodo Tokyo was one of the best performers with 3 Gold Pencils and 3 Bronze Pencils. TBWA\Santiago Mangada Puno Philippines was also a Gold recipient.
TBWA Hakuhodo Tokyo has come away from tonight's Asia Pacific AWARD Awards with 6 Pencils – 3 Gold and 3 Bronze. "The Most Challenging Pingpong Table" for Japan Para Table Tennis Association scored 2 Gold and 2 Bronze awards. "The Restaurant of Mistaken Orders" for Daiki Angel Help picked up Gold and Bronze.
It was a great performance from TBWA Asia with TBWA\Santiago Mangada Puno Philippines scoring the only other Gold awarded to Asia along with a Silver and 2 Bronze Pencils.
Cheil Hong Kong continued their great success with their Chupa Chups print campaign taking home 4 Bronze Pencils.
In total the TBWA network in Asia won 12 Pencils with TBWA India winning 2 Silvers for "One Mindful Mind" for NeuroGen Brain and Spine Institute.
From China, The Nine Shanghai and Tencent China also had a great night taking home a Silver and a Bronze pencil each.
Beacon/Leo Burnett Tokyo won a Bronze for The very happy meal font for McDonald's Japan.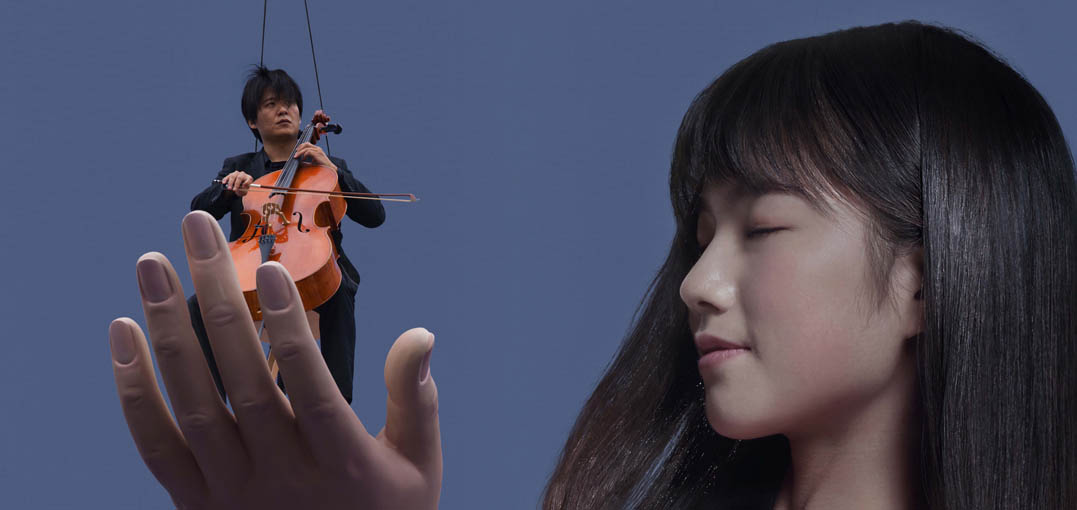 This was the first time in AWARD Awards' history that a virtual ceremony replaced the traditional awards show, due to the COVID-19 situation. 41 Gold pencils across 23 different campaigns were awarded along with a further 100 Silvers and 164 Bronze awards.
Agency of the Year was awarded to DDB Group New Zealand, which also took home 3 Gold pencils, scoring two for their campaign LO5T, as well as a Gold pencil for their campaign Working Late tonight?.
Marketing Team of the Year was awarded to ALDI Australia.
Special Group Australia won six Gold awards followed by BMF with five Gold awards. DDB Sydney and Revolver/Will O'Rourke followed with four Gold awards each, then DDB Group New Zealand, Sweetshop and TBWA\HAKUHODO with three Golds each. Two Golds were awarded to Clemenger BBDO Sydney, Clemenger BBDO Wellington, FINCH, Special Group NZ & Special Group AUS and TBWA\Melbourne. CHE Proximity, Publicis Worldwide, TBWA\Santiago Mangada Puno and The Monkeys were all honoured with one Gold pencil each.
This year's AWARD jury president Gerry Graf, founder of renowned New York agency Barton F. Graf and chief creative officer, SlapGlobal/NY, chaired the Grand Award Jury which awarded Special Group Australia The Grand Award for Australian Open Ambush.
Says Graf: "There were a lot of great ideas nominated this year for the Grand Award but this one rose above the rest – the idea, the execution, the production and the craft were just perfect. Congratulations to everybody involved: it looked like a real team effort."
This year was the first time the APG Creative Strategy Awards were included under AWARD Awards. The APG Grand Award was awarded to BMF for Come Down for Air.
Says Sudeep Gohil, KPMG chair of APG Creative Strategy jury: "This campaign was a brilliant piece of strategic thinking combined with some awesome creative work which did a fantastic job of genuinely broadening the appeal for Tasmania without losing the soul of what the place is all about."
Says Cam Blackley AWARD chair: "Congratulations to all our very deserving winners. AWARD Awards celebrate the best of the best creativity in our region and it's an understatement to say that this year's work has been outstanding.
"Thanks also to our jury president, chairs and judges, all of whom have put in long hours in the judging process, made more challenging this year because of the COVID-19 restrictions. We are incredibly grateful to have had that calibre of 'eyeballs' on the work this year."
This year again AWARD highlighted the top five agencies and the production companies of the year.
Agency of the Year – Top 5
DDB Group New Zealand
BMF Sydney
DDB Sydney
Special Group Australia
The Monkeys Sydney
Production Company of the Year – Top 5
Revolver/Will O'Rourke
FINCH
Sweetshop
Good Oil
Scoundrel
Marketing Team of the Year
ALDI Australia
The Grand Award
Title: Australian Open Ambush
Entrant: Special Group Australia
The APG Grand Award
Title: Come Down For Air
Entrant: BMF
Asia's winners were:
DIRECT
B.06 Self-Promotion
The Restaurant of Mistaken Orders
Daiki Angel Help inc.
TBWA\HAKUHODO
GOLD
EXPERIENTIAL
C.03 Installations
The Most Challenging Pingpong Table
Japan Para Table Tennis Association
TBWA\HAKUHODO
GOLD
DESIGN
J.36 Interactive Design
The Most Challenging Pingpong Table
Japan Para Table Tennis Association
TBWA\HAKUHODO
GOLD
ART DIRECTION
K.10 Experiential Art Direction
The Most Challenging Pingpong Table
Japan Para Table Tennis Association
TBWA\HAKUHODO
BRONZE
DESIGN
J.13 New Branding Schemes, Small Identity
The Restaurant of Mistaken Orders
Daiki Angel Help inc.
TBWA\HAKUHODO
BRONZE
PURPOSE
O.25 Equality
The Most Challenging Pingpong Table
Japan Para Table Tennis Association
TBWA\HAKUHODO
BRONZE
ART DIRECTION
K.14 Poster Art Direction, Campaign
Homework / Music / Tidy-up
Chupa Chups (Snack To Home Limited)
Cheil Hong Kong
BRONZE
ART DIRECTION
K.16 Print Art Direction, Campaign
Homework / Music / Tidy-up
Chupa Chups (Snack To Home Limited)
Cheil Hong Kong
BRONZE
ILLUSTRATION
K.50 Posters
Homework
Chupa Chups (Snack To Home Limited)
Cheil Hong Kong
BRONZE
ILLUSTRATION
K.51 Press and Print
Homework
Chupa Chups (Snack To Home Limited)
Cheil Hong Kong
BRONZE
TYPOGRAPHY
K.70 Advertising Press and Print, Campaign
The very happy meal font.
McDonald's Japan
Beacon/Leo Burnett Tokyo
BRONZE
TYPOGRAPHY
K.74 Type Design
BayBayan
Cultural Center of the Philippines
TBWA\Santiago Mangada Puno
GOLD
DESIGN
J.16 Brand Expression in Collateral
BayBayan
Cultural Center of the Philippines
TBWA\Santiago Mangada Puno
SILVER
PURPOSE
O.10 Film Advertising, Individual
Liliosa Hilao
The Campaign Against the Return of the Marcoses to Malacañang
TBWA\Santiago Mangada Puno
BRONZE
PURPOSE
O.19 Social, Individual
SaferkidsPH Toys
UNICEF Philippines
TBWA\Santiago Mangada Puno
BRONZE
DESIGN
J.03 Children and Young Adult Books
One Mindful Mind
NeuroGen Brain and Spine Institute
TBWA\India
SILVER
DESIGN
J.20 Applied Print Graphics
One Mindful Mind
NeuroGen Brain and Spine Institute
TBWA\India
SILVER
PRESS & OUTDOOR
G.01 Ambient & Special Build
Handheld Concert
Rokid
The Nine Shanghai
SILVER
DESIGN
J.46 Set & Stage Design
Handheld Concert
Rokid
The Nine Shanghai
BRONZE
PURPOSE
O.14 PR & Promotion
A Team of One
Tencent Foundation, China Organ Donation
Loong
SILVER
DIGITAL
A.04 Digital Tools & Utilities
We Remit
Wechatpay
Tencent China
BRONZE