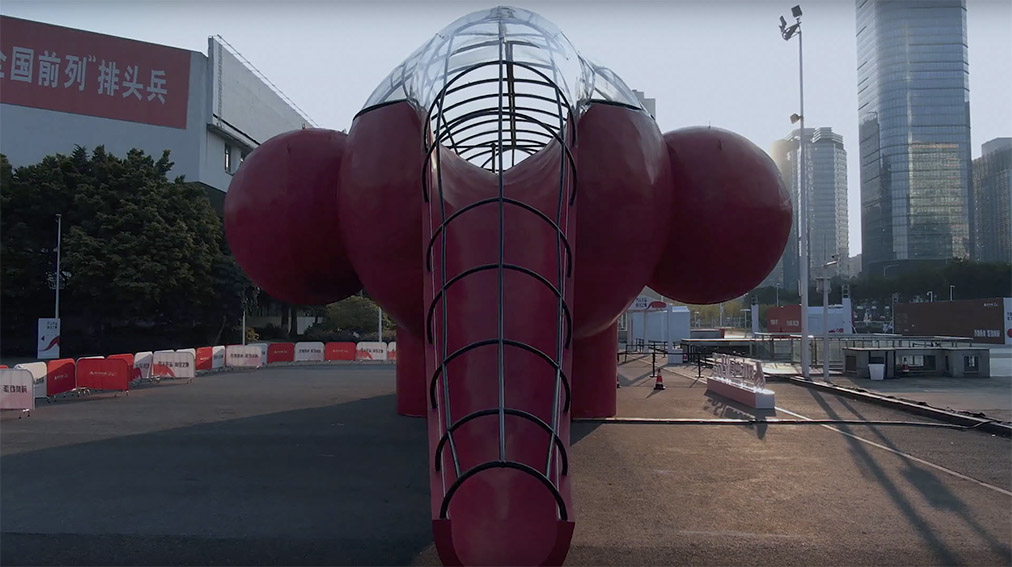 One of the biggest real estate enterprises in China, The Time China Property, are celebrating their 20th anniversary with the launch of 'The Elephant Art Museum'  via The Nine Shanghai.
Time China Property is the practitioner of 'to pursue the life we wish', and the brand mascot is the elephant.
With this in mind, a bold idea was conceived. At Tianhe Square, Guangzhou, The Nine Shanghai collaborated with architects to build an 8-meter-high, 30-meter-long, 20-ton 'Elephant Art Museum.' When visitors enter the "elephant" they are greeted by an interactive sculpture.
They also created a giant pregnant man with a built-in trigger device and sound in his belly. When the audience approaches the sculpture, the belly begins to rise and fall when putting their ears on the belly and hearing a baby voice singing "let the man give birth to the baby."
Attracting nearly 500,000 people to visit and experience. More than 200 media outlets volunteered to cover the campaign, including the Guangzhou TV station.
VIEW THE OUTDOOR ELEPHANT ART MUSEUM
Credits
Agency Producer: Siqi Zhu
Art Director: Jody Xiong
Copywriter: Candy Chen
Designer: Jody Xiong / Hu Mo
Director: Jody Xiong
Executive Creative Director: Jody Xiong