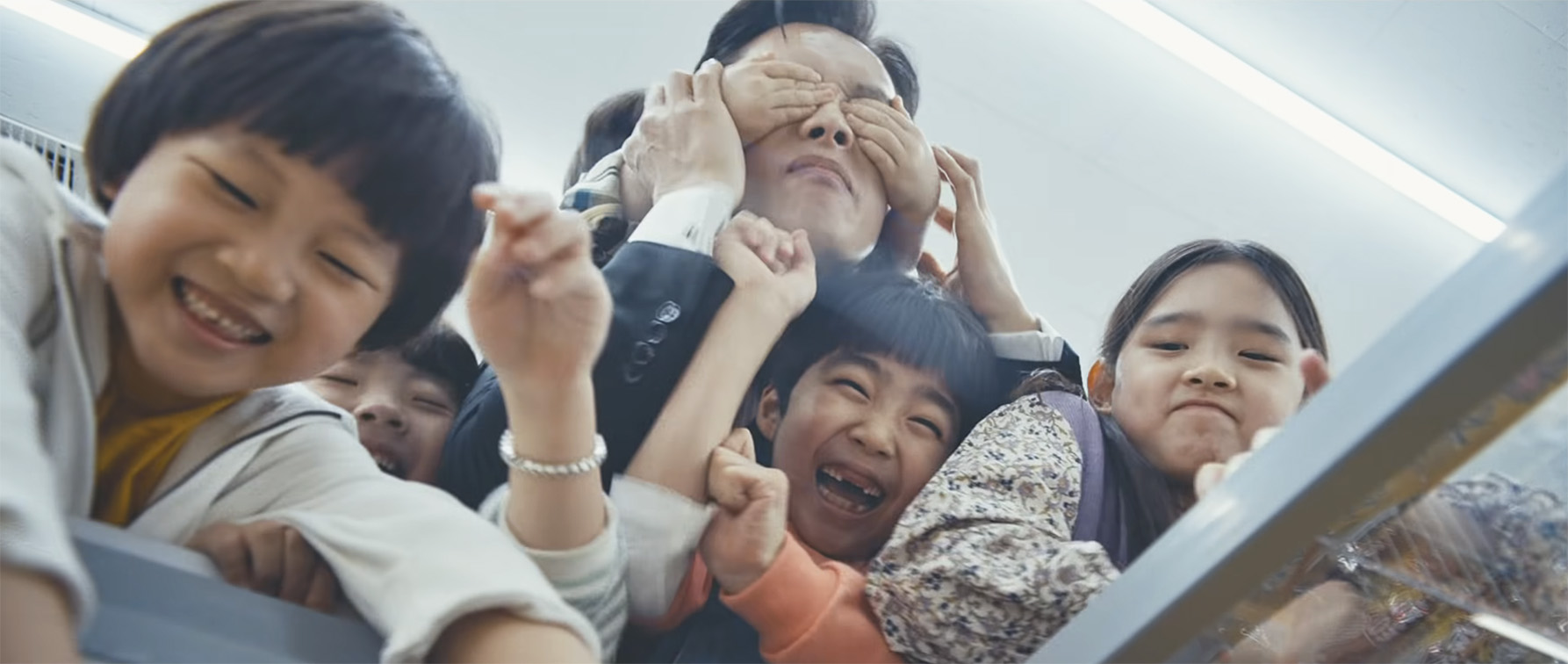 South Korea's HAITAI Ice Cream has released a new film for its ice cream brand Bravo Cone starring actor Lee Byung-Hun. Cheil Worldwide created the film 'Duel at Twelve O'clock' targeting Millennials and Gen Z in South Korea.
The film, in Korean, opens with protagonist driving his car furiously as if he is in the midst of high-speed car chase. As he drives, he makes an appointment with a mysterious person as he says, 'We meet at twelve o'clock,' and demands, 'Don't be late. It should be only you.' As he arrives at the rendezvous he bursts into a rage only to find out that his counterpart did not show up alone.
At this point, it is revealed that the person he was to meet was his young nephew who didn't keep his promise and brought all his friends along. While the uncle now has to buy Bravo Cones for everyone, luckily there's only two left in the fridge. The film ends with stingy uncle saying "Mmm, such a relief (that there were only two left)."
The brand's song 'See You at Twelve with Bravo Cone' that first came out in 1975 has been acclaimed as one of the most successful commercial songs in the South Korea's advertising history. The new film gives modern reinterpretation to that song and uses it as the first line of our protagonist portrayed by Lee.
Taezin Im, Creative Director, Cheil Worldwide, said: "Bravo Cone has unmatchable brand asset that has been accumulated for decades so we wanted to make the most of it. Moreover, we casted actor Lee Byung-Hun as our protagonist who has a very strong presence and wide acting spectrum from straight drama to comedy in order to make an impression among the Millennials and Gen Z."