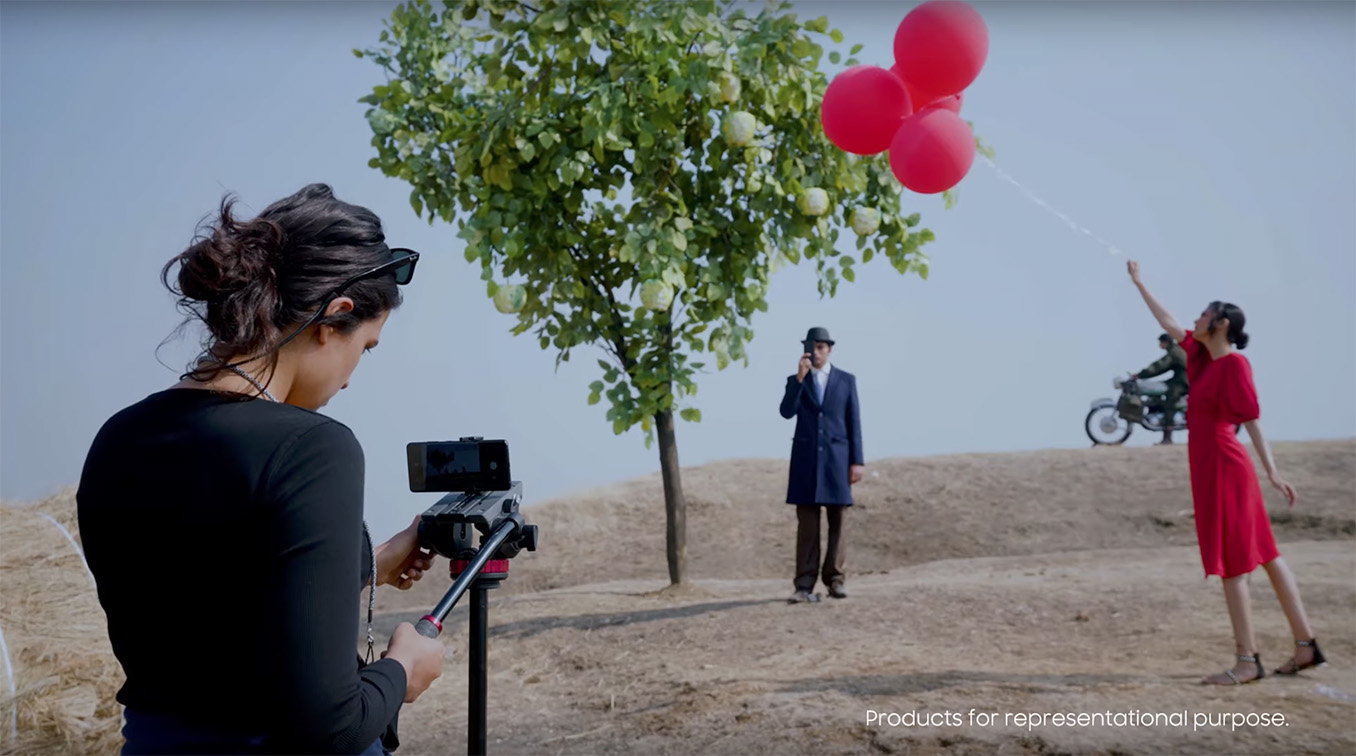 Samsung changes the phrase 'a picture is worth a thousand words' and say, a picture is worth many pictures in latest campaign via Cheil WW India. The campaign for Samsung showcases the prowess of Galaxy S21 Ultra 5G and its revolutionary 108MP pro-grade camera.
Introducing #EpicDreamsOf21: For the first time ever, one can witness 21 unique high-resolution dream shots captured in one epic shot! It brings 21 epic dreams to life like never before. Our insights showed dreams of our consumers this year were very different from any other year. Simple things in life like going outdoors, eating at a restaurant, hugging a loved one, travelling, family get together and celebrations, all of which were once normal had turned into dreams. Dreams that are actually 21 different stories, all captured in one shot. With the highest resolution possible on a smartphone, Samsung Galaxy S21 Ultra 5G camera lets one take an epic photo in such detail that you can crop multiple shots with true-to-life details and hues.
The vision of the campaign has been brought to life by award-winning film director Daniel Zenas Upputuru and shot by photographer Avani Rai. The campaign epitomises a one-of-its-kind experience for Samsung consumers through its unrivalled picture quality and luxurious design. The microsite is now live:
"At Samsung, we believe in innovations that enable our consumers to do what they can't. With our new latest campaign, we are excited to showcase the power of Galaxy S21 Ultra 5G's pro-grade 108MP camera in an innovative manner. Photography enthusiasts can now click high-resolution images with its 108MP camera and crop it into many pictures without compromising on the quality," said Aditya Babbar, Senior Director and Head, Mobile Marketing, Samsung India.
Emmanuel Upputuru, Chief Creative Officer, Cheil India, said: "We created a surreal visual journey of simple things in life that we missed in 2020 and turned them into #EpicDreamsOf21. This was captured in one epic shot in a setting we all wished to be in – the outdoors, using the power of 108MP of Galaxy S21 Ultra 5G. Every dream composition within the #EpicDreamsOf21 was inspired by a work of art brought to life using a cast of over 40 models posing for the epic photograph."
Credits
Client: Samsung India Electronics Pvt. Ltd.
Creative Agency: Cheil India
Production House : Chrome Pictures
Photographer : Avani Rai
Director : Daniel Upputuru
CCO: Emmanuel Upputuru, Chief Creative Officer, Cheil India.
Working title of campaign : #EpicDreamsOf21