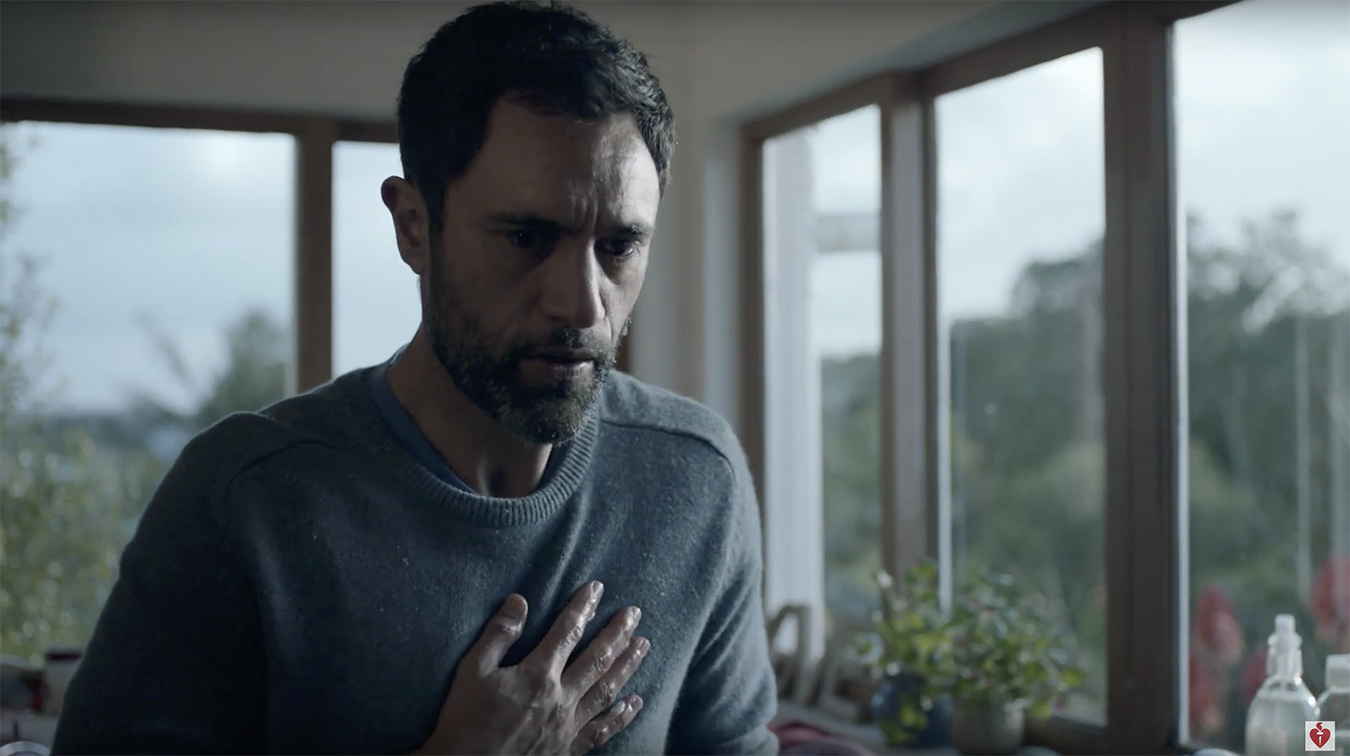 Heart attack is a leading cause of death in New Zealand. Too many New Zealanders die or live with permanent disability because of the lack of awareness of heart attack warning signs and delays in seeking medical help.
One of the reasons why Heart Attacks are so deadly is that people often don't know they're having one, leaving their lives hanging in the balance.
So dentsu, with help from FINCH, has created a new campaign for the Heart Foundation that takes on one of New Zealand's biggest killers. The two 30" spots, directed by Alex Roberts, focus on the moment when people are experiencing symptoms of a heart attack and have to make a decision that could be the difference between life and death.
The previous award-winning campaign, The Heart Attack Act, had been running for the past six years, helping people identify the symptoms of a heart attack. Its message was clear – a heart attack may not be as dramatic as you think – and the Heart Foundation heard from many people who had better outcomes which they attributed to seeing the ad.
But many people still attribute their symptoms to something else, be it going too hard at the gym, indigestion, or just feeling a bit off. Therefore, real responses to heart attack symptoms can range from having a lie down, taking a shower, or ignoring it completely.
Says Gaetano Perry and Clementina de Ruiter, creatives at dentsu: "The symptoms of a heart attack often aren't as dramatic as we think, yet calling 111 feels like one of the most serious things you can do. The spots aim to remind New Zealanders just how subtle some of the warning signs of a heart attack can be and get them calling emergency services."
Says Brian Scott, head of marketing and communications, Heart Foundation: "The creative idea for the new ads stood out for a few reasons, one of them being able to also highlight that the symptoms of a heart attack for women can be different to men."
Says Brad Stratton, creative director at dentsu: "We have a letter in reception from somebody who credits the previous campaign with saving their life. We hope the new work proves just as effective."
Client: Heart Foundation
Agency: dentsu New Zealand
Production company: Finch
Director: Alex Roberts
Producer: Duncan Bernard
Sound design: Franklin Rd