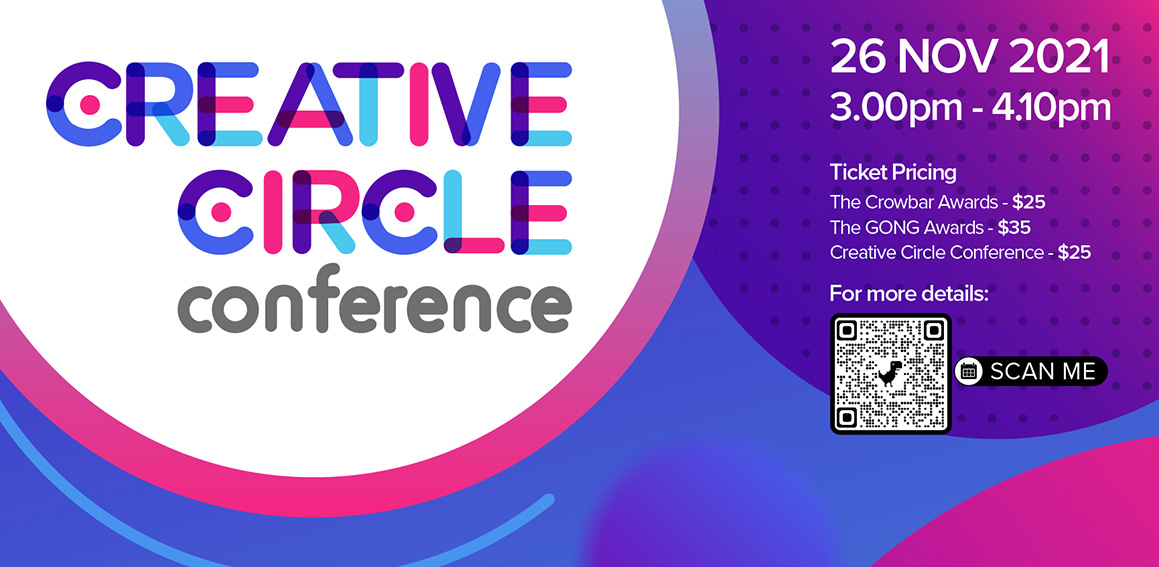 This year's Singapore Creative Circle Conferance theme focuses on game-changers. There are brands, organizations, agencies or individuals, resilient enough to pivot despite the odds amidst today's challenging times. They can often create innovative concepts, products, or services that enhance our lives in our moment of need. They always managed to change their game, not allowing the game to change them.
Be Brave. Go ahead and take a risk. Switch things up. Form new strategies. Be a game-changer. The world is already full of followers.
"How do they do it? What can we learn from them? When life changes to be harder, isn't it time to change yourself to be stronger? If you don't want to play the game, you now have the opportunity to change it. Make changes that'll transform our industry. I am delighted to be chairing this year's Creative Circle Conference." said Tay Guan Hin, Chairman of the Creative Circle Conference 2021, Chief Creative Officer BBDO Singapore.
The Conference, organized by The AAMS Limited, will feature speakers like Natalie Lam, Chief Creative Officer Asia Pacific, Middle East and Africa, Publicis Groupe, Werner Iucksch, SVP Social Media APAC, Media Monks, Pann Lim, Co-Founder/Creative Director, Kinetic Singapore and Uma Rudd Chia, Co-Founder/ Executive Creative Director, KVUR. Followed by a panel discussion that touches on the topic "What does it take to be game-changers in today's world"?
For tickets and details on the program, the speakers and their topics, please click here.
The Conference is part of a Creative Circle celebration featuring the Conference at 3 pm, the Crowbar Awards 2021 Show at 1 pm and Creative Circle Awards (Gong) 2021 at 6 pm November 26, 2021.
AAMS has always been the leader in championing creativity and relevancy in Singapore's advertising, marketing, and communication industry as part of its key objective to raise Asia's profile.