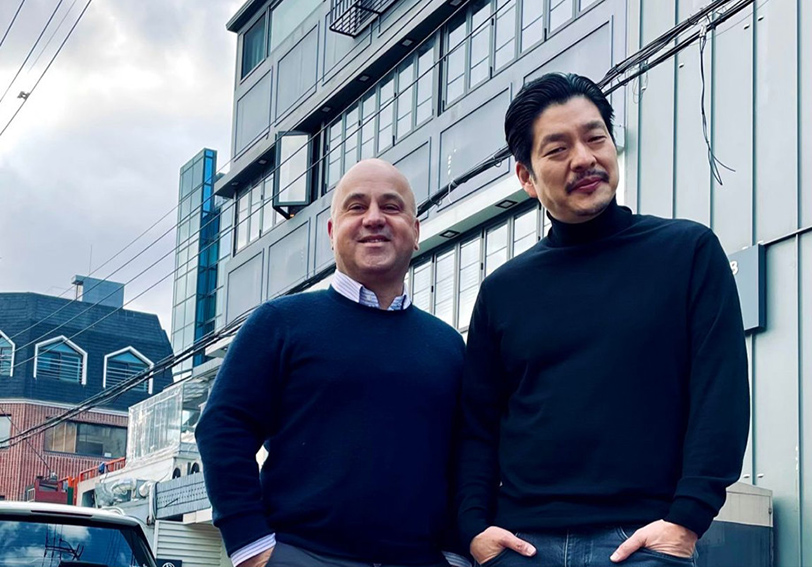 Jung von Matt HANGANG is the JvM Group's newest agency. The Seoul-based subsidiary, named after one of the South Korean capital's major rivers, is JvM's third Asian office after Beijing and Shanghai. It was launched in partnership with Bill Yom, a former JvMer with Korean roots.
The South Korean market isn't new to the JvM Group. Since 2015, the group has been working on global branding, campaigns, and social media for Hyundai, the world's fourth-largest automaker. Like other world-famous Korean brands such as Kia, LG, and Samsung, Hyundai is a transnational, family-run conglomerate.
For decades, South Korea's economic growth has mainly been driven by innovative, cutting-edge electronics (such as smartphones) and components for high-tech digital devices (such as semiconductors), with the automotive industry also playing a key role. Once one of Asia's most impoverished countries, South Korea is now an economic powerhouse and the world's 12th-largest economy.
Being home to such major global brands, South Korea is also the birthplace of some of the world's most iconic pop culture trends. With exports in the region of hitting 560 million US dollars, K-pop is a global phenomenon and a household name. Parasite, the multi-Oscar-winning movie, and Squid Game, Netflix's most popular series, further underscore South Korea's pioneering position in today's global pop culture. "Korea, especially its capital Seoul, has enjoyed tremendous economic and cultural success on the global stage for many years," said Yom (pictured right).
Yom, 45, is considered one of Korea's top three creatives and is ranked in the top 100 for the APAC region. Thanks to his creative ideas and projects, including multi-award-winning campaigns for DOT, he worked his way up to the heights of the international creative market.
Yom has retained proven tenures across several of Germany's leading creative agencies, including Jung von Matt, Springer & Jacoby, Philipp und Keuntje, KNSK, BBDO/Interone, and Serviceplan, before relocating to Seoul and later Beijing. Most recently leading as Head of Creative at Samsung's in-house agency Cheil Worldwide, he was responsible for major global campaigns for Samsung Mobile and other high-profile accounts like Volkswagen China.
Now the Managing Director and Chief Creative Director of Jung von Matt HANGANG LCC, Yom envisions the new agency's goals as follows: "Jung von Matt HANGANG will be a leader in embracing to South Korea's booming culture and grant our clients exciting opportunities to tap into global trends. Our presence in the country will also streamline the development of global creative solutions with accelerated momentum for the top Korean brands."
Peter Figge (pictured left), Jung von Matt CEO, adds: "Long before Netflix's Squid Game, Korea was already a titan of pop culture. They brought us the K-pop band BTS and the singer PSY, who nine years ago got the world dancing Gangnam Style. As well as regularly setting trends, Korea is also home to many globally successful brands. It's an exciting market, and one where, in partnership with Bill Yom, we hope to bring greater creativity and momentum to marketing communications."