Campaign Brief recognises and showcases the great work that is being produced in the region with The Work 2022 Contenders…
Timberland: TimbsTrails
R/GA Australia
Timberland wanted to reach younger consumers who didn't know about their epic heritage. So, we created the TimbsTrails. A web-based walking tour of the biggest moments in the brand's history, from the original Timberland factory in New England, to London's rave scene, and hip hop fame in '90s New York. Through historically accurate locations, stories, music and effects, fans could relive these moments as if they were there themselves. With mass organic reach, we helped a brand that has always been a part of youth culture reimagine their story for a new generation.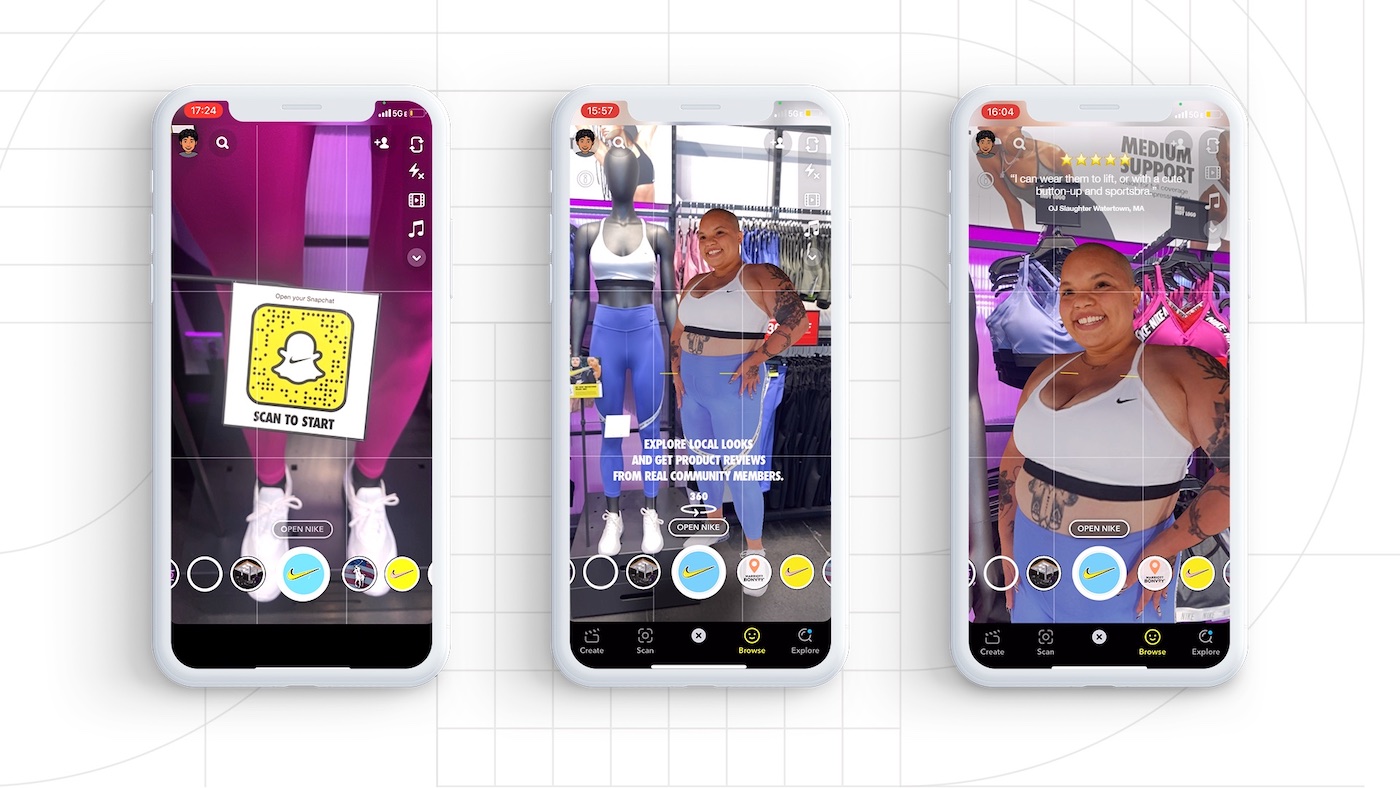 Nike: Nike For Everybody – AR Mannequins
R/GA Australia
Nike is dedicated to every kind of athlete, but not every kind of athlete can be seen in Nike stores. Instead of a reflection of themselves, Gen Z women see bodies that are unrelatable and unattainable. Gen Z's new shopping behaviors often start from peer reviews and what they see people wearing on social rather than in-store. Snapchat, best known for A/R digital dog ears, is ripe for unconventional shopping experiences like these.
Through the power of AR, we re-imagined the mannequin, from an analog, less inclusive, Nike-styled relic into a dynamic digital experience that celebrates how real people, with real bodies, really wear these clothes. The custom Snap lens lets users explore the product, see how local consumers outfit themselves and read real reviews curated from the community. At checkout, we encourage the community to fuel the store's lookbook by adding their personal looks, styling tips, reviews, and stories in our FITPIC lens, all featured in the Nike App.
A Leagues: Here Come The Future
R/GA Australia
Australian professional football was seen as irrelevant, uninspiring amongst fans, and the next generation. To relate to them, we launched our platform "Here Come the Future" and created a piece of culture, rather than another sporting ad. "Real Nice" is an anthem for the game, a one-of-a-kind collaboration between three of Australia's hottest young artists.
The song translates football culture by weaving lyric references to paint a vision for a new chapter of the game. It tells stories of players who've overcome obstacles to become rising stars and connects with a new, younger generation, whether they play football or not.
A Leagues: Brand Reveal
R/GA Australia
Rather than creating another sporting ad to be skipped, we created a brand launch campaign uniting football and culture, using the players to tell our message. Our message sprang from this core idea – football leagues shouldn't be divided unequally but united as one. Fundamental to this was our decision to rename A- and W-League (the former comp names) and create a masterbrand to unite both men and women's comps under one banner – the newly renamed A-Leagues.
Google: Huey
R/GA Australia, Google Brand Studio
Our unconscious biases change the way we see things. And in sport, when we're judging performance, those biases can cost athletes points, games, seasons and even careers. Huey aims to help sports judges see beyond unconscious bias, to help put everyone on a level playing field.
To prove Huey's capabilities, we chose one of the most complex sports on earth to judge, with the least amount of available data, and athletes competing on completely different, constantly moving playing fields. We partnered with surf magazine STAB to identify the relevant metrics, focusing on providing judges with consistent, hard data. Huey can now predict a surfer's position, speed, height, rotation, air time, and quality of any given menouvre – fundamentally changing how we measure, judge and view sport.
Huey explores the boundary between human decision making and artificial intelligence to find a space where technology can help us be better – to judge without judgment. Imagine what it could for the future of all sports?
OzHarvest: Use It Up Tape
R/GA Australia
If food waste were a country, it would be the third-largest emitter of greenhouse gases, and preventing it is the most effective way of combating climate change. So, OzHarvest tasked us with driving behavioural change, influencing households to stop wasting food. Armed with an Australia-first report that this happens when Aussies lose sight of what they have, we created Use It Up Tape – a paper-based, recyclable, flexible product that sticks onto shelves, food items and containers. Meaning anyone could immediately identify what needs using up – an uncomplicated solution to a very complicated problem, saving food, money and the planet.
The deadline for Campaign Brief's The Work 2022 is Monday May 2. Entries are FREE with only an acceptance fee charged for those that make the cut. See full details and enter here… If your agency has entered The Work and would like to showcase your best work in our Contenders series email ricki@campaignbrief.com.