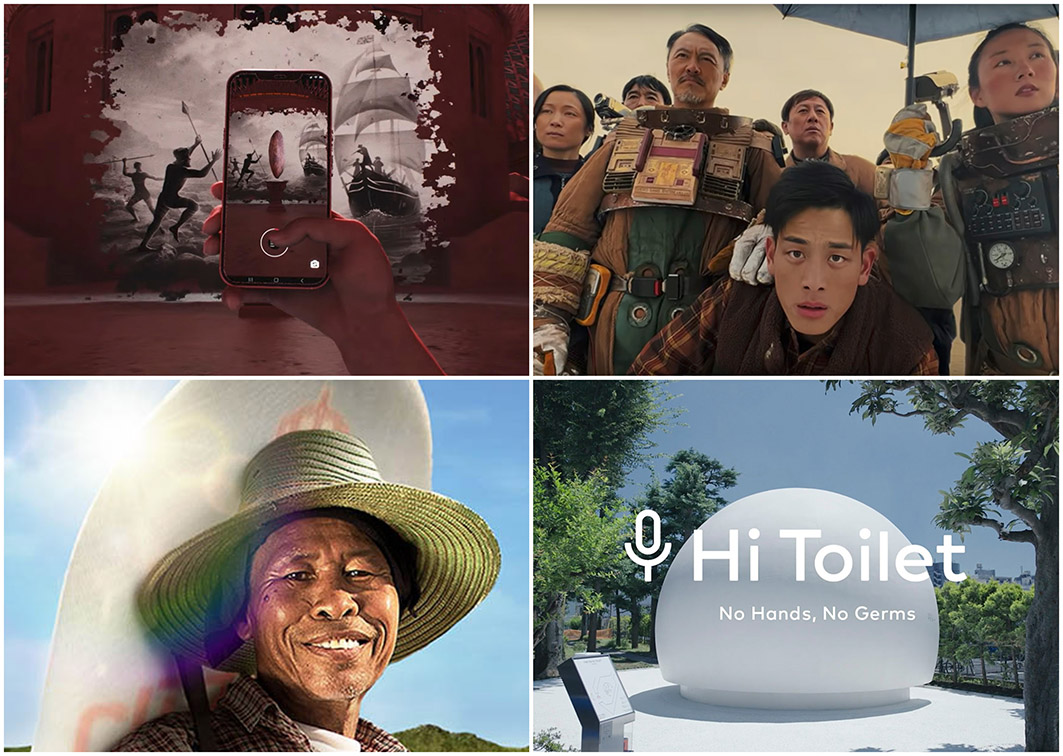 The One Club for Creativity has announced that Asia has picked up 140 finalists entries from nine countries and regions for The One Show 2022.
Dentsu Webchutney Bengaluru leads the way in the region with 21 One Show 2022 finalists entries, all for "The Unfiltered History Tour" on behalf of VICE World News. Dentsu Tokyo has 14 finalists for seven different clients.
Other top finalists in APAC are Ogilvy Mumbai with 12, Cheil PengTai Beijing with eight, DDB Mudra Group Mumbai and TBWA\Media Arts Lab Shanghai with seven each, and FCB India Delhi with six.
India has the most finalists in the region with 55, followed by China and Japan with 28 each, South Korea with nine, Singapore with seven, Thailand with five, Taiwan-China with four, and Pakistan & Vietnam with two each.
All finalists will win either a Gold, Silver or Bronze Pencil or Merit, to be announced on May 19 during Creative Week 2022.
Globally, Area 23 New York has the most One Show 2022 finalists entries with 48, followed by Leo Burnett Chicago with 44 and Ogilvy UK London is third with 36 finalists, including 11 for Dove "Reverse Selfie".
A total of 1,591 entries from 44 counties are finalists this year. The top five countries are the US with 656, Canada with 119, UK with 116, France with 106, and Germany with 103.
All of this year's special awards, including Best of Show, Best of Disciplines, Fusion Pencil, Green Pencil, Sustainable Development Goals Pencil, Cultural Driver Pencil, Penta Pencil, CMO Pencil and top rankings, will be unveiled at The One Show 2022 in-person awards ceremony at the conclusion of Creative Week 2022 on Friday evening, May 20 at Cipriani Wall Street in New York.
This year's One Show ceremony will be a grand coming together for the creative community, as it represents the first of the large global awards shows to gather in person and celebrate the best work from around the world with industry colleagues.
The complete finalists list for The One Show 2022 is available here.