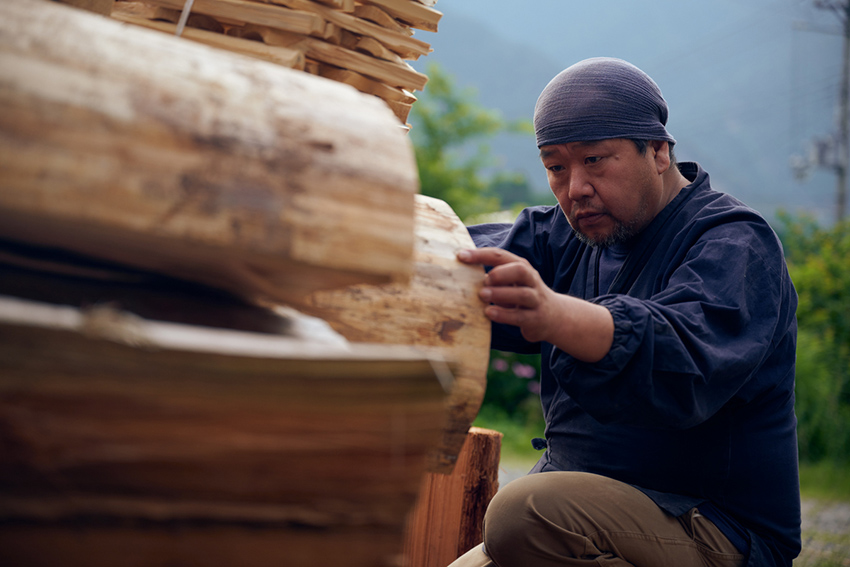 "The Makers" series was created and developed with an initial test pilot video that then scaled up to a comprehensive, ongoing pillar in INFINITI's brand marketing strategy. "The Makers" creates a stage for 6 Kyoto-based craftsmen who are redefining their traditional craft with new practices and techniques.
"The Makers" series is focused on the connection between people and products by studying the relationship between the community of Kyoto's traditional artisans and their art – a new marketing territory connecting INFINITI to its roots in Japanese craftsmanship. For the INFINITI global design team, Kyoto is a special place. More than its nature, timeless structures and monuments, it's the people in Kyoto toiling to maintain Japan's unique approach to art. Their innovative approaches deliver their own concept of modern Japanese luxury and serves as a guidepost for INFINITI's designers.
Season 1, with 6 episodes (3min each) has so far reached over 2 million users globally (organic, no paid media used) on social and digital channels, and has also been adapted and localized by all key INFINITI markets: USA, Canada, Mexico, Russia, Middle East, China and Taiwan. Season 1 created an ROI through the "Earned Media Value" of 3x production investment – creating a compelling rationale for the announcement of "The Makers" season 2, with production currently in planning.
"The Makers" started as a test filmed simply in Kyoto, before growing to a full 6 episode season, with a second season coming up. The series has received exposure to multiple touch points beyond just social media: extended to the web, PR amplification and recently, a dedicated "Makers" experiential booth at the 2022 New York Auto Show (online to offline). In the pipeline are e-commerce extensions with "The Makers" products soon to be available for purchase via Instagram shopping.
"Season 1 created an ROI through the Earned Media Value of 3x production investment – creating a compelling rationale for the announcement of The Makers season 2, with production currently in planning" explained, Antoine Malin – Manager, INFINITI Global Marketing.
Kyoto-based artisans Tatsuyuki Kosuga, Shuji Nakagawa, Eriko Horiki, Takahiro Yagi, Toru Tsuji, and Hosai Matsubayashi joined Nakamura-san to delve deeper into what makes Kyoto unique and admired among designers and artisans as part of the in-depth series.
"What we are doing, and what we have been doing, is carrying this tradition on our backs and preserving this craft while adapting to the times," says Yagi-san, a sixth- generation tea caddy maker from Kyoto. His caddies are highly prized for their precision and manufacturing processes, which each apprentice can take a decade or longer to learn.
Visit The Makers global website hub here and the INFINITI global Instagram here.
VIEW THE FIRST EPISODE
VIEW THE SECOND EPISODE
VIEW THE THIRD EPISODE
VIEW THE FOURTH EPISODE
VIEW THE FIFTH EPISODE
VIEW THE SIXTH EPISODE
VIEW THE MAKERS ROUNDTABLE CONVERSATION
Credits
Antoine Malin: Manager, INFINITI Global Marketing
Eric Micotto: Videographer, Micotto Studios
Pictured top from L-R the INFINITI Kyoto Makers: Housai Matsubayashi, Toru Tsuji, Takahiro Yagi, Taisuke Nakamura, Eriko Horiki, Shuji Nakagawa, Tatsuyuki Kosuga.