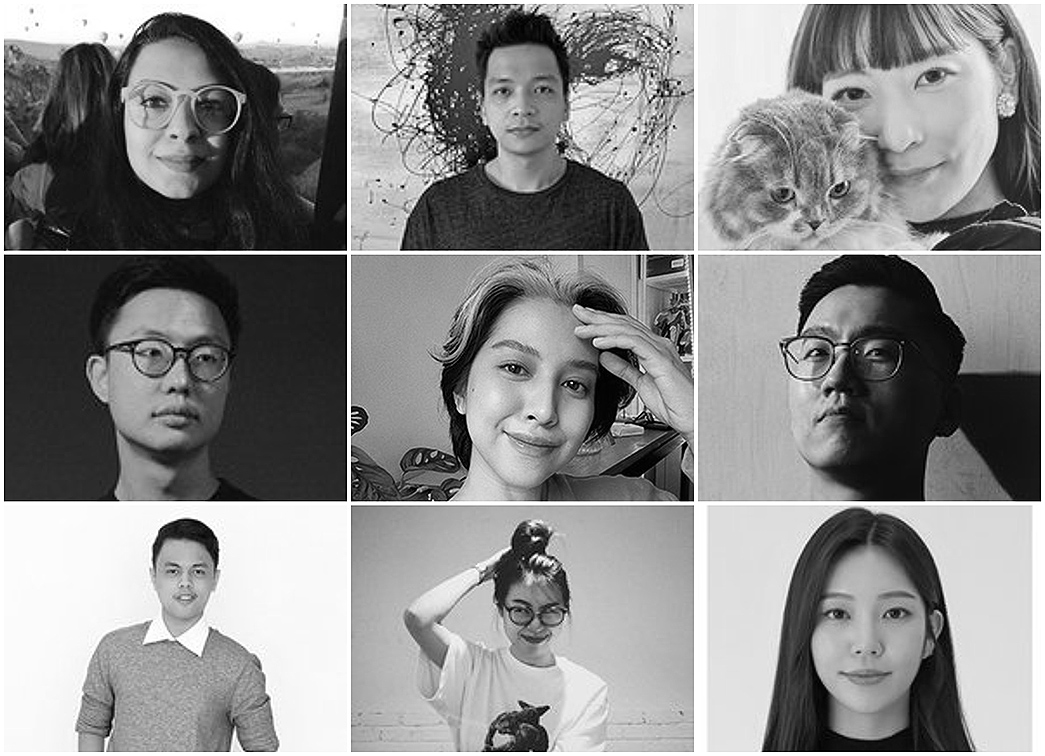 This year 43 mentees and 25 coaches from Asia will be participating in London International Awards, Creative LIAisons educational program. The program's goal is to be the elite standard in creative coaching, helping to develop, educate, inspire and grow young creative talent.
The virtual coaching experience creates personal connections through one-to-one interactions, allowing young creatives to tap into the minds, expertise and experiences of respected industry icons. This program matches approximately 150 mentees from around the world with 150 coaches, giving each mentee three one-to-one e-coaching sessions.
LIA's coaches are agency creatives, clients, production executives, leaders in the tech world and account and strategy professionals. Each session is personal and tailored to give the mentee the necessary tools to develop skills that will propel them forward. When matching mentees with their coaches we are cognizant of the interests of the mentees, providing them coaches with perspectives from different regions of the world. LIA does not match mentees with coaches from their own company.
Meet the Mentees from Asia below:
Yashasvi Agrawal, Group Head – Art, DDB Mudra Group Ahmedabad
Ayane Arita, Copywriter, ADK Creative One Tokyo
Bohye Bae, Art Director, Innocean Worldwide Seoul
Kobita Banerjee, Associate Creative Director, Virtue Worldwide Mumbai
Mawie Borja, Art Director, Hemisphere Leo Burnett Makati City
Seungyun Cha, Copywriter, Innocean Worldwide Seoul
Winnie Chen, Art Director, McCann Shanghai
Jun Young Cho, Producer, Planit-production Seoul
Soo Jin Cho, Art Director, Innocean Worldwide Seoul
Paolo De Leon, Creative Director, Dentsu One Manila
RJ Espartinez, Senior Copywriter, DDB MNL Makati City
Patrick Gaviola, Senior Art Director, DDB Philippines
Sonia Gupta, Creative Director – Copy, Dentsu Webchutney Mumbai
Faisal Hibatullah, Senior Copywriter, Future Creative Network Jakarta
Erika Iffiana, Junior Copywriter, IPG Mediabrands Malaysia
Li Jingshan, Planning copywriter, TianYuKong GuangZhou
Kartik Kumar, Copywriter, VMLY&R Gurugram
Jass Sin Lee, Senior Art Director, Grey Malaysia
Tim Lee, Senior English Copywriter, Publicis Groupe Hong Kong
Shane Lin, Copywriter, Unisurf Digital Marketing (United Communication Group, Hakuhodo Network) Taipei
Ronela Lopez, Art Director, Publicis Groupe Philippines (Digitas)
Amos Mak, Art Director, BBH Singapore
Ynna Milambiling, Senior Art Director, GIGIL Makati City
Sia Nan, Art Director, Beacon Communications Tokyo
Jaron Ngoh, Art Director, TBWA\Singapore
Katrina Olan, Copywriter, Dentsu Jayme Syfu Makati City
Erika Ono, Copywriter, Dentsu Tokyo
Ju Eun Park, Junior Art Director, Innocean Worldwide Seoul
Chae Won Park, Assistant Director, Element Pictures Seoul
Vickknesh Raj, Senior Copywriter, Leo Burnett Malaysia
Ronak Ramraje, Group Head (Art), DDB Mudra Group Mumbai
Dhiren Sonawane, Group Creative Partner, DDB Mudra (22feet Tribal WW) Mumbai
Xi Lynn Tan, Senior Copywriter, Leo Burnett Kuala Lumpur
Dionie Tanada, Creative Director, GIGIL Makati City
Trishia Vilarmino, Art Director, Wunderman Thompson Philippines
Nghi Vo, Senior Copywriter, Leo Burnett Ho Chi Minh
Jatin Wadhwa, Senior Copywriter, Dentsu Isobar Gurgaon
Neko Wang, Senior Creative Copywriter, Blue Focus Shanghai
Grace Wong, Art Director, BBH Singapore
Harry Wong, Art Director, Publicis Groupe Hong Kong
Zoey Xie, Assistant Art Director, M&C Saatchi aeiou Shanghai
Chen Yiming, Assistant Art Director, MATCH Shanghai
Magical Zhao, McCann Shanghai
Meet the Coaches from Asia below:
Donevan Chew, Creative Partner, Muma Malaysia
Rupen Desai, Global CMO, Dole Sunshine Co. Singapore
Godwin Dmello, Executive Creative Director, DDB Mudra West Mumbai
Baris Gencel, Creative Excellence Director, 3ROCKETS – 3R Shanghai
Kat Gomez-Limchoc, Executive Creative Director, Blackpencil Manila/Leo Burnett Group Manila
Belinda Green, Group Planning Director, Publicis Communications Singapore
Merlee Jayme, Chairmom / Former Chief Creative Officer at dentsu international APAC Makati City
Lili Jiang, Group Creative Director, Cheil Worldwide Hong Kong
Natalie Lam, Chief Creative Officer, Publicis Groupe APAC & MEA
Ted Lim, Founder & Chief Creative Officer, DIFF CREATIVE CONSULTANTS Kuala Lumpur
Suhayl Limbada, Chief Marketing Officer, KFC Thailand
Cyril Louis, Executive Creative Director, Publicis Groupe Singapore
Vanaja Pillai, Head of Diversity, Inclusion and Impact, DDB Mudra Group Mumbai
Kelly Pon, Chief Creative Officer, BBH Shanghai
Gosia Rzymska-Rakowska, Head of eCommerce, SEA, Publicis Groupe Singapore
Nishant Shah, Global Creative Director, Publicis Groupe Tokyo
Gavin Simpson, Independent, Kuala Lumpur
Vishnu Srivatsav, Regional Creative Director – Advertising & Digital, DDB Mudra South Bengaluru
Dominic Stallard, CEO & Experience Leader, The XMakers Singapore
Laurent Thevenet, Head of Creative Technology APAC & MEA, Publicis Groupe Singapore
Sompat Trisadikun, Chief Creative Officer, The Leo Burnett Group Thailand / Publicis Group Thailand
Dissara Udomdej, Chief Creative Officer & Founder, Yell Advertising Bangkok
Alfred Wee, Group Creative Director, McCann Worldgroup Singapore
Jin Yang, Creative Partner, Leo Burnett Taiwan
Firrdaus Yusoff, Head of Creative, Forsman & Bodenfors Singapore
View the complete list of Coaches
In addition to being one-to-one with some of the world's most respected industry leaders, mentees also have the unique privilege to virtually observe LIA statue discussions in real-time this October.
Alongside the coaching sessions the learning continues with a series of virtual speaker sessions. These are master webinars that will help young creatives advance their learning and navigate their careers. Our virtual webinar speakers include Omid Farhang, founder/CEO of Majority, Marty Martinez, chief creative officer at Tank Worldwide, Pum Lefebure, CCO / co-founder of Design Army, Bianca Guimaraes, partner / executive creative director at Mischief, Janina Lundy, head of emerging audience development at Amazon Studios & Prime Video and Sébastien Rouvière, creative director at DAVID, Madrid.
Industry leaders have praised this program as being an invaluable training tool for young creatives. As a testament to how truly valuable this experience is, a number of past attendees quickly rose through the ranks to become high level creatives, company owners, or hold managerial positions at some of the world's best known agencies, tech companies and brands. An elite few have been invited back as LIA Jurors or as Creative LIAisons Coaches.
Since the inception of the Creative LIAisons program in 2012, over 1,000 young creatives have had the opportunity to participate. In 2021, in response to the global pandemic, LIA created the virtual networking program to continue to inspire, develop and grow young creative talent. LIA has decided to continue to fund and operate both its on-site and virtual programs this year and going forward.