TikTok is celebrating Malaysians' quirky little habits and 'patterns' in their newest film for Malaysia's National Day. In producing this film, the aspect of Malaysian multiplicity was brought out through the direction that showcased various art styles. This was achieved internally, where everyone within the Chariot Agency's art team contributed their personal styles to different scenes, amplifying the message of 'Ini Style Kita' through vivid and colourful imagery.
As a platform where people come together over shared human experiences – from the good to the downright hilarious – this National Day is a chance to share and celebrate everything that makes Malaysians unique. The scenarios featured in the 'Ini Style Kita' (This Is Our Style) film are a big part of the Malaysian consciousness, put together and dialled up to the next level as a testament of what binds all Malaysians.
"It was important to us that every Malaysian would be able to see a version of themselves in this ad without pandering. This campaign was the entire team's labour of love and we are tremendously proud to have been on this journey together. This is us. This is our style," said Christyna Fong, Creative Group Head at the Chariot Agency.
"This National Day campaign for TikTok has to be one of the funnest, coolest, things I've shot in a long time. The ultra-creative and wacky bunch at the Chariot Agency, and open-minded clients, laid the path for this left-field film to manifest. What we embarked on harnessed the uniqueness of being Malaysian to create a visual stimulus that bodes with the ever-evolving brand," says the director of the film IClaudius.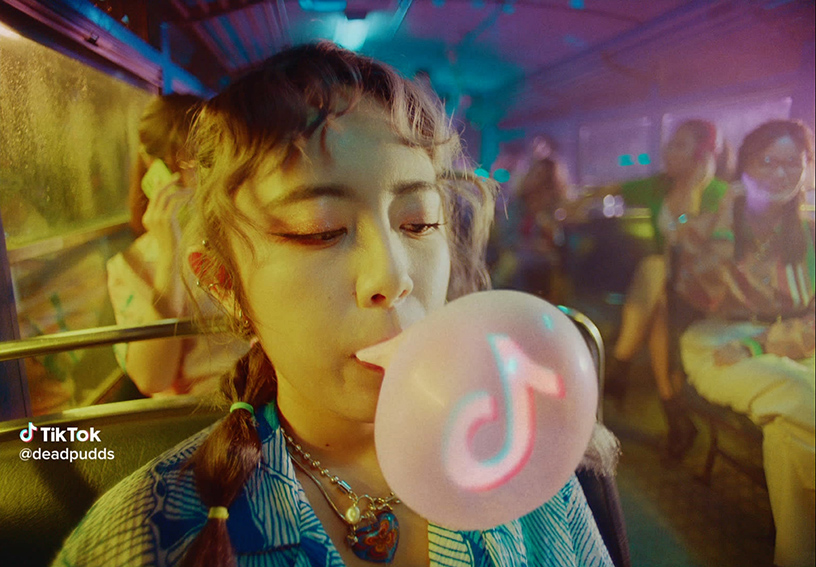 The hope for this film is that every Malaysian would be able to see a version of themselves in this ad, inspiring a visceral response of pride through what makes the people of the nation the same. Even the campaign line is a claim of Malaysian propriety.
"Malaysians can grow, learn and even seek out alternative sources of income even in the toughest of times – so what better way to celebrate our tenacity and can-do attitude than through this campaign that cheers on our unique quirks and habits that make us stronger together as a family?" said Hooi Yin Yin, the Marketing Manager at TikTok. "As the theme this year goes 'Keluarga Malaysia Teguh Bersama', we want to celebrate the strength in our unity as Malaysians, together, in our own ways, for #IniStyleKita."
The film was produced in TikTok's native vertical size as well as the conventional horizontal format.
Credits
Agency: The Chariot Agency
Creatives: Jarrod Reginald, Kuah Jenhan, Christyna Fong, Ng Yao Ding, Kavinish Nair, Samantha Tan, Charlene Wong, Dennis Tew, Syahrul Azril
Account Management: Gillian Yap, Amelia Pestana, Virakphan Suvanmani
Strategy: Bryan Leong
Agency Ops: Vanessa Pang
Production
Film Director: IClaudius
DOP: Nicholas Chin
Editor: Johnny Chuah
Executive Producer: Claudine Sequerah
Art Director: Maliq Hussein
Post House : Meccanica EFX
Audio House: Two AM Music Global