Tiger Beer, Asia's number-one international premium beer, is marking the start of the Lunar New Year on 22 January with the launch of an integrated campaign called 'A Bolder Tomorrow'. The campaign created by Tiger Beer in partnership with Le Pub APAC, kicked off with a stunt last Thursday at Tanjong Pagar in downtown Singapore.
The stunt left people stunned as busy businessmen and women stopped in their tracks, frozen in time, to highlight what's missing in modern society – the courage to stop endlessly chasing the next big win.
Sean O'Donnell, Global Brand Director, Tiger Beer, said: "Tiger Beer believes that we are all born with a Tiger inside us – a version of ourselves that knows no limits to what is possible. But sometimes it can feel like the more we achieve, the further we're expected to go. This inspired last week's stunt: by freezing hundreds of people in their tracks in one of Southeast Asia's busiest downtown areas, Tiger Beer is reminding everyone to stop and celebrate the successes that got them where they are today as the first step towards achieving even bolder ambitions in 2023."
Cyril Louis, APAC Executive Creative Director at Le Pub, said: "People spend the year restlessly chasing a better future. But during the festive season, afraid of the judgement of their wider family, they end up building more generic versions of themselves instead of being proud of and sharing their accomplishments and future dreams. By stopping people in their tracks, Tiger Beer is reminding everyone to come together to celebrate their achievements and talk openly about their dreams this year."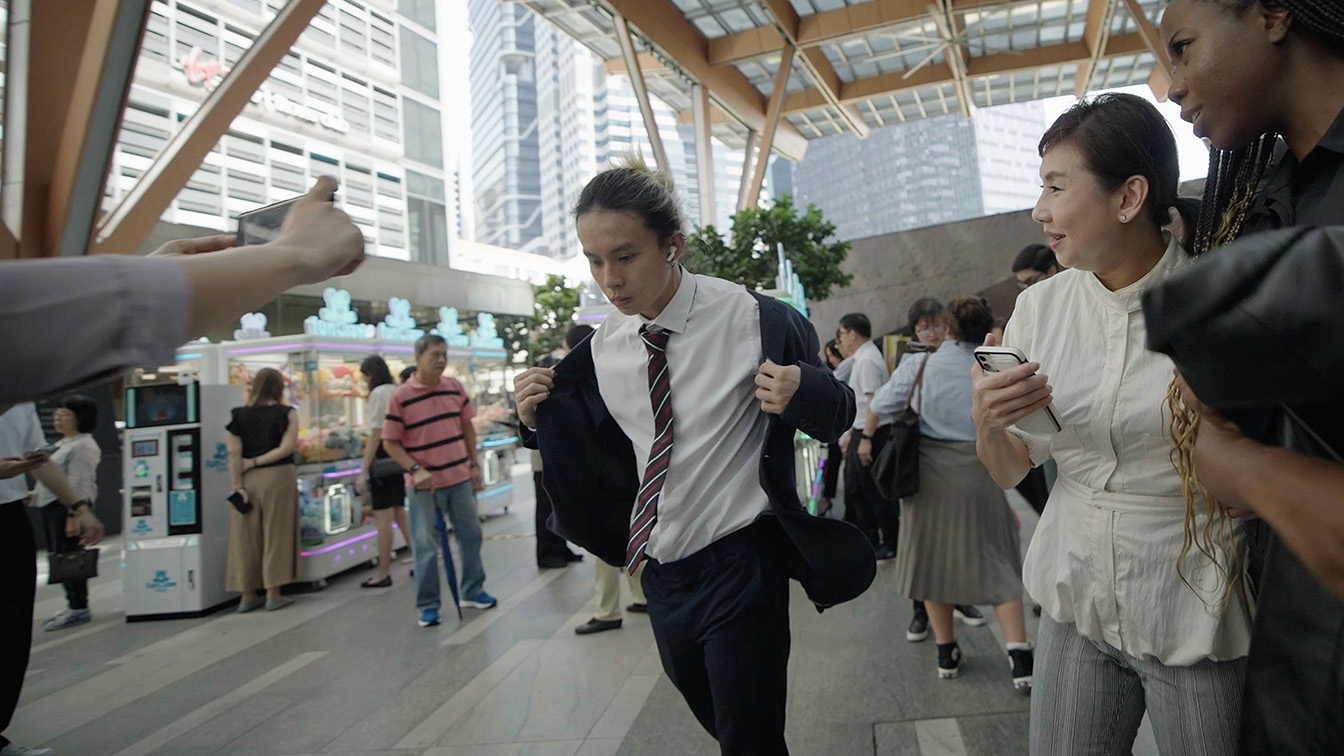 To launch the message globally, Tiger Beer and Le Pub APAC have also unveiled 'A Bolder Tomorrow': a film about people who are so focused on their pursuit of tomorrow, they run straight past crucial moments in their life – graduations, victories, dream jobs, promotions and accolades. Directed by Felipe Mansur of Alice Filmes, it calls on young Tigers across Asia to stop and celebrate together this Lunar New Year.
The film and stunt come as new research from Tiger Beer reveals that Gen Z and Millennials* in Southeast Asia are putting so much pressure on themselves to achieve, they aren't celebrating the wins of today.
Unprecedented pressures inspire 'A Bolder Tomorrow' campaign
"Bolder Tomorrow", the new research report from Tiger Beer, conducted by independent research agency YouGov, reveals that 90% of Gen Z and Millennial Southeast Asians admit to putting pressure on themselves, with a shocking 58% feeling pressured to live up to an "impossible standard".
Surprisingly, the research revealed 57% of Southeast Asians admit that they are even putting more pressure on themselves than their parents did. Social media is playing a role in the pressure to achieve, with nearly two thirds (64%) of respondents feeling their achievements aren't significant when they compare them to those they see on social media.
Sadly, the unrealistic pressures that Gen Z and Millennials are putting on themselves are stopping them from celebrating the small wins, with just one in 10 of those surveyed saying that they always celebrate the small wins. In fact, the majority (59%) say they don't feel that they've accomplished anything significant this year.
O'Donnell adds: "As a brand that encourages everyone to pursue their passions fearlessly, we wanted to understand why young adults in Asia are putting an unprecedented amount of pressure on themselves. We were shocked to discover that many people aren't stopping to celebrate life's small wins, which inspired 'A Bolder Tomorrow' – a multi-faceted campaign with a positive message, because what's life without celebration?"
Follow @tigerbeer on Instagram and Facebook for more updates on the campaign.
* All research in this release refers to Southeast Asian people aged 18-42 (Gen Z and Millennials) across Singapore, Malaysia and Vietnam