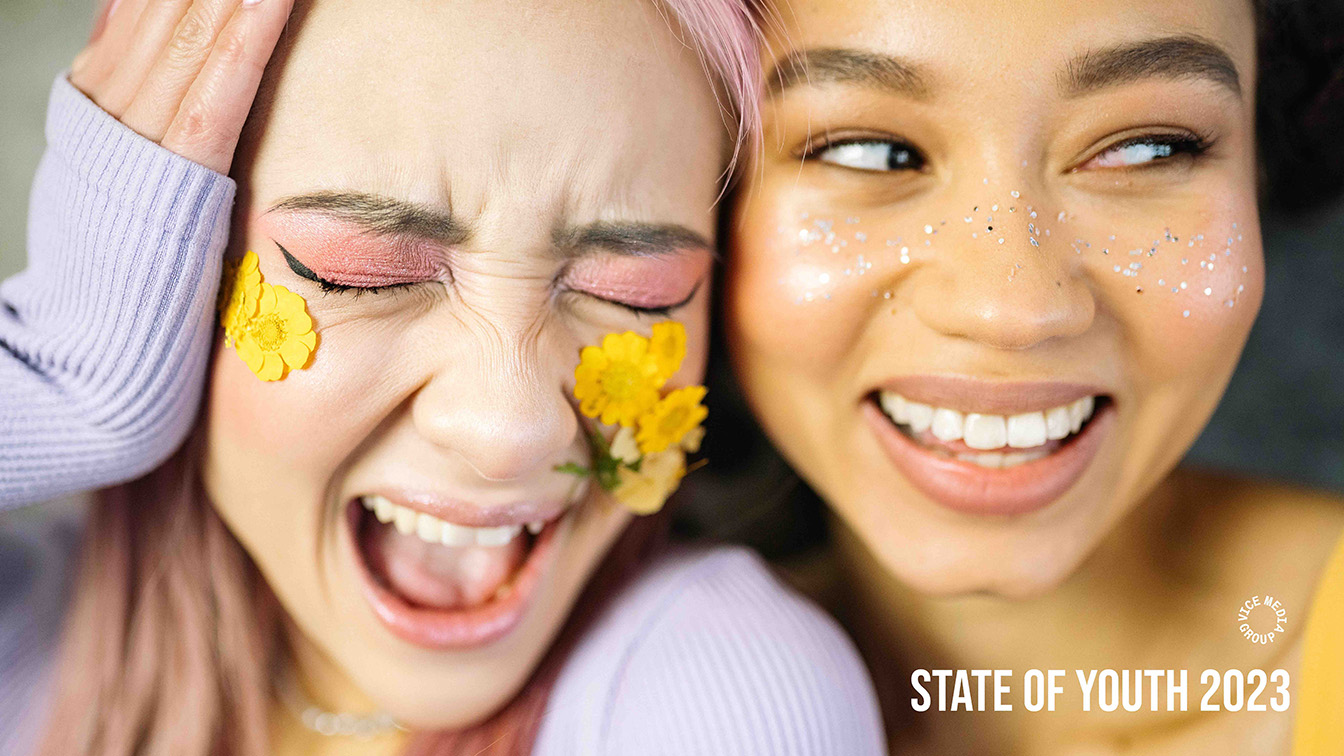 There is a new wave of young people across APAC turning away from traditional markers of identity and success, empowered by their personal abilities, creativity and curiosity to drive progress and change across the region, as revealed in the latest State Of Youth Report from VICE Media Group.
The report connects cultural shifts across gaming, music and finance, with emerging youth sentiment across a total of 6,218 15 to 41-year-olds in South Korea, Indonesia and India, to imagine the way forward for brands to evolve and future proof themselves in the region.
The rise of an unapologetic assertion of modern Asian identity
More than six in ten (63%) Asian youths say they express their identity through thoughts and opinions, 43 percent by their appearance and 37 percent by the people they are surrounded by. Less than a quarter (23%) say their identity is derived through the brands they buy and just 16 percent said celebrities were influential when it comes to identity expression.
This loud and proud voice amongst Asian youth is manifesting itself in fresh new ways in music. The new musical diaspora is driven by untold stories – artists like Bad Bunny and Burna Boy have taken over the global airwaves, transcending niche subgenres into superstardom. In Asia, Cambodian rapper VannDa is the new voice for Cambodia's new generation, elevating Cambodian music into something that can compete with music around the world.
Definitions of success are turning inwards
Young people increasingly define success as internal fulfilment, not external gains. Almost six in ten (57%) said success for them was achieving a good work/life balance, 55 percent when they felt happy or content and 44 percent when they made a positive impact in the company, community or the world.
Conversely, milestones traditionally associated with life achievements, such as finding a significant other (22%) and having children (17%), are less likely to be viewed as critical measures of success.
This dynamic is playing out in the evolving relationship between work, money and life. Young Asians are waking up from the "dream job" dream, normalising and prioritizing a fulfilling life over a fulfilling career. This doesn't mean money is no longer important to them. Conversely, for this practical lot, money is a means to the end rather than the end in itself.
Young Asians are delving headfirst into financial matters to educate and liberate themselves, initiating a virtuous cycle of empowerment. Almost seven in ten (68%) are comfortable with managing their own finances and one in three consider finances as part of their overall health and wellness. This is a generation that has taken charge of their financial health more than any generation before.
Creativity and curiosity is the catalyst to driving change & progress
Increased global uncertainty, the pandemic, economic and political issues are driving greater pessimism about their own countries, with 68 percent saying they are concerned about the direction their country is heading, a 15 percent increase from 2018.
Regardless, they remain optimistic of their personal abilities to drive change, with six in ten believing positive change in society will be driven by their powers of creativity and curiosity. Almost four in ten of Asia's youth (39%) see themselves as innately creative, nine percent more than the global average. Over a third (35%) say they are open minded.
The desire to channel this curiosity towards positive change can be observed in the shifts in gaming culture. The world of gaming is no longer silo-ed. It has permeated worldwide culture, and those who participate are no longer simply "gamers" – they are designing a new culture. The next iteration of the world will be built in cyberspace.
The global popularity of Sandbox and similar world building games are expected to double by 2031 as more people turn to gaming to build new social communities and imagine new worlds. Half of those surveyed also say the total immersion experience of gaming enables them to process emotions around difficult subjects such as climate change, death, exploration of identity and self-expression, enabling them to take the first step towards finding solutions to real world problems.
Speaking about VICE Media Group's State of Youth report, Huiwen Tow, head Of strategy, APAC at Virtue, the creative agency powered by VICE, said brands need to recalibrate how they connect and engage with Asia's youth to stay relevant.
"It is clear that the traditional perception of young people in Asia is evolving quickly. No longer happy with what were once seen as the traditional markers of identity such as age, sex and orientation, proud young Asians are opting to use values and opinions as their form of expression. They see themselves as creative-first and open-minded, which is powering their ability to bring about social change. They are also more motivated by internal indicators such as work/life balance, over big brand names as a measure of success.
"This group is unapologetic about spotlighting their identities and as a result brands need to champion the under-represented to match this bold assertion of identity. There is now an opportunity to collaborate with local creators and personalities from emerging subcultures who are able to tell stories authentically and dispel notions around the stereotypical, monolithic Asian identity.
"Blind material aspiration is dead. Brands need to elevate the everyday moments to connect with the evolving definition of success to audiences. They need to tap into underlying sentiments around hope-punk and techno-optimism to create with them, not just for them, be it with new products, initiatives or campaigns."