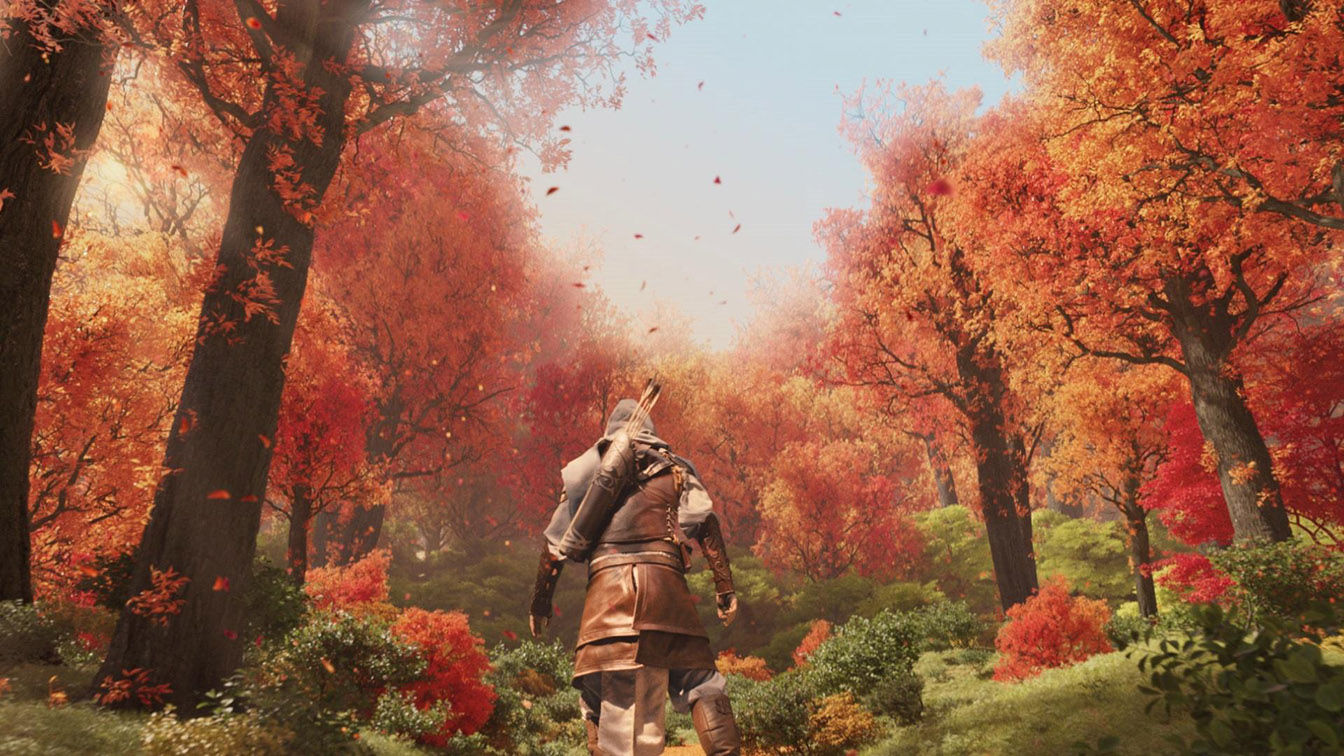 Created by OnePlus' in-house creative team, OnePlus takes the audience on a thrilling journey through three mesmerising virtual worlds to celebrate the launch of the new OnePlus 11R, codenamed Udon.
Brought to life by production company Sweetshop and VFX studio Heckler Singapore, the film highlights the OnePlus 11R's brand new features and functionality via a myriad of CG and real-world environments.
Throughout the spot which is currently airing in India, key phone features, including the 120 Hz Super Fluid Display, SUPERVOOC-S smart charging chip and 16 GB of RAM are featured to demonstrate 'The Shape of Power' of the OnePlus 11R.
Heckler Singapore created three vastly different game, forest, and CPU environments in CG, and used MetaHuman to model the CG woman, who is based on the real-life female talent. They also worked on the grade, compositing, and online aspects of the ad, which included the hero phone pack shot end sequence.
Director, Pierre Michel-Estival, said: "Being part of the 'Udon' journey has been an exhilarating experience for me. Heckler have outdone themselves with their exceptional work on the film, surpassing my expectations. Despite the challenging time constraints and the numerous complex VFX shots, they delivered flawlessly, resulting in a seamless experience. Working with Heckler is always a delight due to their remarkable level of expertise and professionalism, and I look forward to collaborating with them again in the future."
Xinhui Zheng, Senior Producer, Heckler Singapore, said: "The challenge for us was to create CG worlds that look visually stunning, while ensuring we nail the compositing of the live action elements into these CG environments in order not to break the illusion. It was key that real-world variables such as camera movement, focal length, and lighting translated accurately into our CG setups, and we also employed some frame-by-frame animation for more control over the interactions between the live-action talent and CG elements like the arrows and villains. Character and object match moving were important as well, as it's the nitty gritty stuff like contact shadows that help bind everything together. The devil's always in the details, but I think our team delivered what we had set out to do, and everyone enjoyed working on this project immensely."
Client Art Director, Jiaze Wang, added: "It was a great pleasure working with director and the Sweetshop team, whose professionalism and rigor made the shoot run so smoothly through the intense preparation cycle. We also hope that when each player awakens from the passionate CG images and the fascinating layers of game journey, he/she will be equipped with the spirit of 'Never Settle' no matter in the face of life's excitement or mediocrity."
Credits
Client
Creative Lead: Alexei Golob
Creative Producer: Amy Li
Creative Producer: Tommy Zhou
Art Director: Jiaze Wang
Creative Copywriter: Dwight Wozich
Product Marketing: Roy Luo
Procurement Manager: Huaqing Zheng
Production Company: Sweetshop
Director: Pierre Michel-Estival
DOP: Neel Potgieter
Regional Managing Director: Laura Geagea
Managing Director of China: Catherine Law
Producer / Post Producer: KK Peh
Senior Bidding Producer: Johnny Hu
1st AD: Wai Yap
Production Assistant: Dwyane Guo
Line Producer: Hong Kiat Goh
Art Director: Ken Loh
Offline Editor: Wei Fong Pang
Post Production
Post-Production and VFX: Heckler Singapore
Executive Producer: Richard Mayo-Smith
Creative Director: Cody Amos
Senior Producer: Xinhui Zheng
VFX Supervisor: Fernando Canavero
Lead Compositor/Online Artist: Davor Zec
Senior Compositor: Zoran Mitrovic
Compositors: Johnson Lim, Azreena Ahmad
CGI Lead: Morphika
CGI Villains/Arrows Supervisor: Kepa Casado
CGI Villains/Arrows Animation Team: Mohammed Nizam B Abdul Khaliff, Ignatius Wong
Colorist: Matic Prusnik
IO Technicians: Johnson Lim, Craig Woo