Mercedes-Benz with the help of Team X Thailand is shaking things up at the Bangkok International Motor Show this year with a rather unconventional approach to displaying their latest models. This year, the luxury car brand is bypassing the traditional show booth and parking their latest models in A19 parking lots.
In a creative solution to promote their new motor show location, Mercedes-Benz has transformed several A19 parking lots of well-known shopping malls into "Pop-up Motor Shows" showcasing the latest models of their cars. The mini showrooms are designed to create a memorable experience for event goers and to set the brand apart from other automakers that heavily rely on outdoor media.
"We wanted to break away from the typical car show experience," said Rook Floro, Creative Director of Team X Thailand "People often stop to look at desired cars in parking lots, so we thought, why not turn those parking lots into mini-showrooms?"
To further enhance the experience, Mercedes-Benz has included a QR code that can be scanned to receive a free ticket to the Motor Show. This feature not only adds convenience for event goers but also increases the brand's reach and engagement.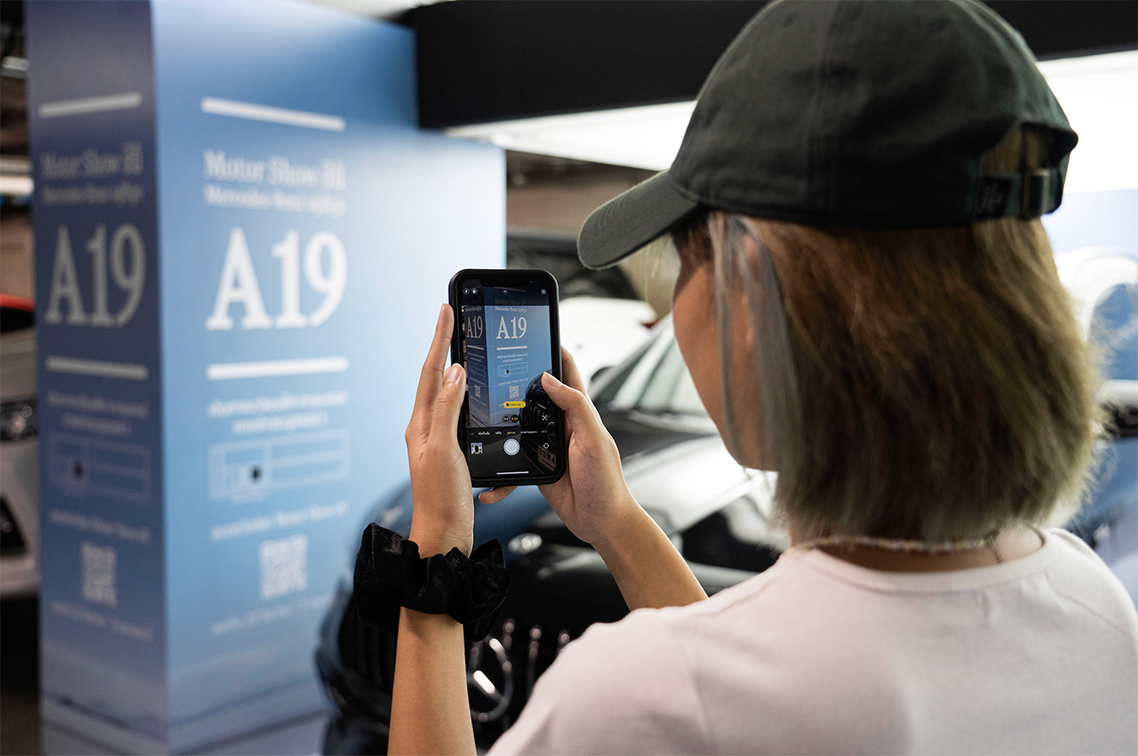 This innovative marketing approach builds on Mercedes-Benz's previous success at the Bangkok International Motor Show, where they premiered "The Reinvention of Pretty" last year, in an effort to eliminate sexual harassment of booth babes and introduce gender-neutral digital avatars called "Presenters".
The Bangkok International Motor Show runs from March 22nd to April 2nd, 2023, at the IMPACT Challenger in Muang Thong Thani, Nonthaburi. Make sure to visit booth A19 to see Mercedes-Benz's latest models and experience the "Pop-up Motor Show" concept firsthand.
Credit
Chief Creative Officer: Thasorn Boonyanate
Creative Director: Rook Floro
Creative Group Head: Supalerk Silarangsri
Art Director: Todsapon Sripuvatanik
Team x Thailand & HUB SEA I Lead: Sirimanat Runghirunskul
Account Manager: Anna Chuapramong
Senior Account Executive: Ajchareeya Promma
Account Executive: Tanya Chaiyadej
Agency producer: Yada Buachan
Production house: 888creations
Director: Piboonwat Premsripech
Producer: Suttana Keyuraphan
Photographer: Krissanakon nantanithipon
DOP 1: Thawatchai Sangnopparat
DOP 2: Jturong Anusri
Editor: Poraphon Suksrimuang
Colorist: Tawan Thakolthamsiri