Isuzu Thailand has officially crowned New Zealand as the "Master of all Roads" in its latest hi-octane action-packed film series. The campaign showcases the incredible scenery and rugged terrain of Central Otago's Nevis Bluff and Skippers Canyon.
The Isuzu "Master of All Roads" film series features punishing terrain and expert driving from some of Asia Pacific's best motorsport drivers pitted against each other as well as against some of the world's most brutal landscapes. Filmed in New Zealand by Triton Film Bangkok and directed by automotive specialist Tenn, the sequences are some of the most impressive and exhilarating imaginable.
Triton Film conducted a global search for the planet's most breathtaking and challenging roads. The Central Otago locations were chosen after strong submissions from around the globe, including Mongolia, South America, South Africa, and Iceland.
Production services for the series were provided by leading Australasian Production company Film Construction.
Says Belinda Bradley, executive producer, Film Construction: "We are thrilled to have been chosen by Isuzu for this campaign and to showcase the beauty and ruggedness of Central Otago to the world, along with the top-notch capabilities of the New Zealand crew. It's wonderful to welcome international filmmakers back to New Zealand. Our friends at Triton Film Bangkok worked tirelessly to capture some awe-inspiring footage that will leave motor-heads gasping."
Central Otago is known for its spectacular scenery. It has been the backdrop for many iconic films, including The Lord of the Rings trilogy, The Power of The Dog, Mission: Impossible and many more.
Isuzu's "Master of all Roads" campaign is a testament to the durability and ruggedness of Isuzu's vehicles, and the stunning locations in Central Otago are the perfect backdrop for this message.
The Isuzu "Master of all Roads" film series is now released globally, and New Zealand is proud to be the "Master of all Locations" for this campaign.
VIEW MASTER OF ALL ROADS EPISODE 2 HERE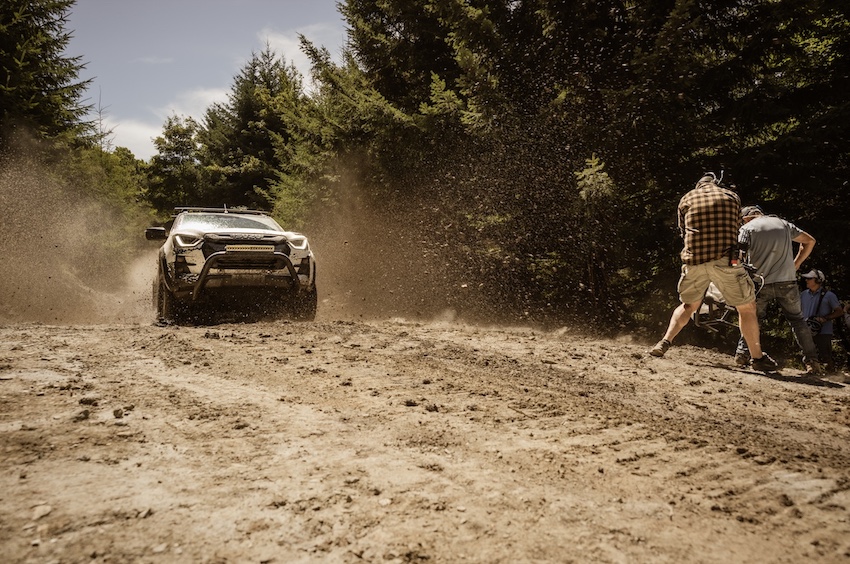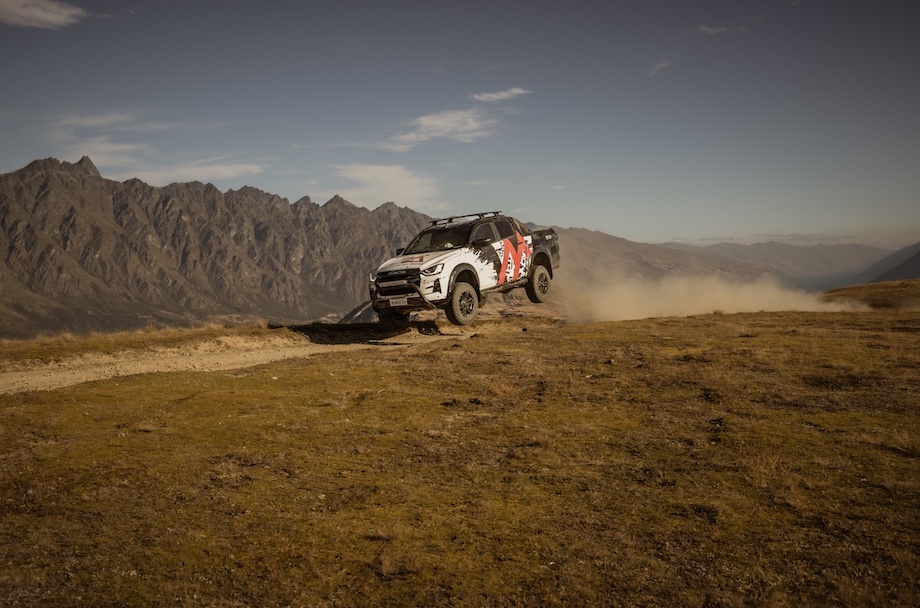 Images: @BelindaBradley
Client: Isuzu Thailand
Mr Monsamat Thutiyakul
Mr Saksri Thepchayutimon Mr Jirawat Potewiratananond
Client Services: Joe France
Agency: Hakuhodo O2
Producer: Ms Tanachporn Rakharutai
Client Service: Mr Panu Poo-Aree
Client Service: Ms Nitsiree Thongsaeng
Creative: Mr Watcharapong Dandee
Creative: Mr Suradej Wongsankakorn Erina Hosokawa
Production Company: Triton
Film Director: Mr Sihabutr Xoomsai (Ten)
Producer: Mr Thacksakorn Pradubpongsa (Pump)
DOP: Mr Assada Sreshthaputra (Pip)
Film Construction
Line Producer: Ivan Barge
Executive Producer: Belinda Bradley
Drivers: Thailand
Mr Suwat Limjirapinya
Mr Harry Suzuki
Drivers: New Zealand
Racing Driver: Adam Richards
Jet Boat Driver: Justin Hill
Key Crew – New Zealand
1st AD – Luke Wheeler
Location Manager – Alex McCrossin
Drone Pilot – Joshua Dunn
1st AC – Bradley Willemse
Key Grip – Sam Strain
Gaffer – John Hogan
Production Manager – Toby Mills
Art Director – John Allan
WD/MU – Camille Masterantonio