Enamor, the leading Indian lingerie and athleisure brand has unveiled its latest campaign titled 'Everybody Is Fab'. The new OOH campaign was created by Publicis Worldwide India and the digital video by Glitch.
The OOH campaign stars youth fitness icon and Bollywood star Rakul Preet Singh who will be seen promoting Enamor's Athleisure product range. The campaign aims to celebrate the diversity of body shapes and sizes and empower women to embrace their unique beauty.
Rakul Preet Singh is a well-known name in the Indian film industry and a fitness enthusiast who inspires millions of her fans to lead a healthy lifestyle. With her passion for fitness, she is the perfect fit to endorse Enamor's athleisure collection. Her association with fitness and an active lifestyle helps promote the idea that athleisure is not just about fashion but also about leading a healthy and active lifestyle.
Enamor's Athleisure wear range is designed to cater to the needs of modern women who are always on the go. The range includes a variety of sports bras, leggings, shorts, t-shirts, and jackets that are perfect for any workout or outdoor activity. The collection is made using innovative and premium quality fabrics that provide comfort, breathability, and moisture-wicking properties.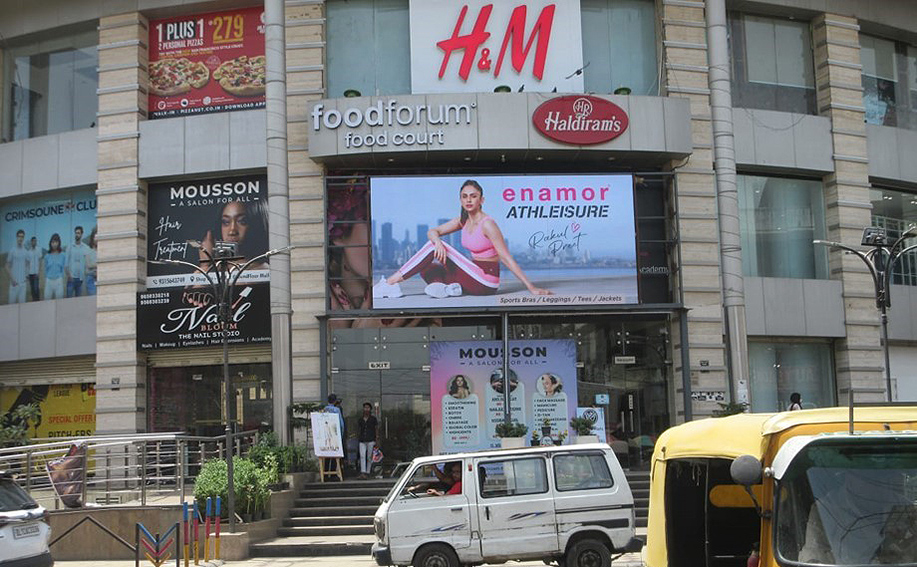 Sandra Daniels, Head of Marketing – Women's Category, Modenik Lifestyle, said: "We are thrilled to have Rakul Preet on board as the face of the Enamor Athleisure for the 'EveryBody Is Fab' campaign. While Rakul embodies the brand's values of confidence and empowerment, what makes her a perfect fit to endorse Enamor Athleisure is her dedication to fitness and active lifestyle. We look forward to a successful collaboration with Rakul Preet. We hope that 'EveryBody Is Fab' campaign inspires women of every shape and size to feel fabulous and confident in their own skin with Enamor Athleisure."
Shitu Patil, Executive Creative Director & Head – Art, said: "The OOH campaign captures in its true spirit what role this beautiful brand 'Enamor' has set out to mean in the lives of the consumers. The biggest challenge that we women face is self-acceptance of our bodies and who we are. With this campaign, we want women of all different shapes and sizes to embrace who they are and wear the versatile Enamor Athleisure collection with complete gusto. Afterall looking fab and wanting to be fit is for everyone! Having Rakul who embodies fit & fab was like an icing on the cake besides having some other gorgeous women of different colors, heights, shapes and sexual preference."
Oindrila Roy, Managing Director, Publicis Worldwide, said: "The campaign is a great example of how to create an inclusive and diverse campaign without losing the brand's essence. For years, the brand has encouraged women to embrace their femininity with confidence. With Rakul Preet's presence in this campaign that celebrates diversity of body shapes and sizes, the brand will further deepen its emotional connect with the audience."
The pan Indian campaign will be rolled out across key platforms including print, digital, outdoor, and social media.
Credits
Client
Shekhar Tewari – Chief Category & Operations Officer
Sandra Daniels – Head of Marketing – Women's Category
Thulsi Belliappa – Deputy General Manager Marketing
Agency
Chief Executive Officer: Paritosh Srivastava
Managing Director: Oindrila Roy
Executive Creative Director: Shitu Anand Patil
Business Head: Lokesh Sah
Creative Team: Manasi D, Kimberly Dmello
Account Management: Debjani Roychoudhury , Eishika Dhar
Production House
Photographer: Rid Burman
Producer: Imran Khatri
Associate Producer: Keyur Lakhani