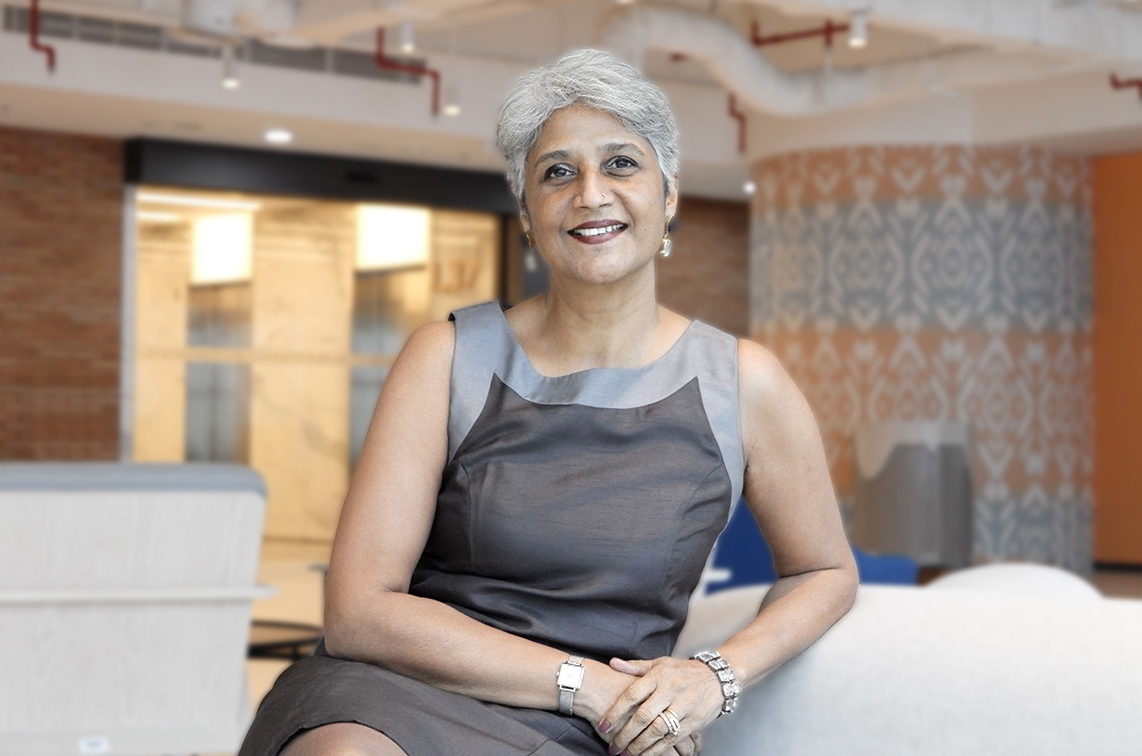 Wunderman Thompson has today announced the appointment of Vaishali Sarkar as President of Wunderman Thompson Canada. Sarkar moves to Canada with her family from Indonesia, where she has served as CEO of Wunderman Thompson Indonesia for the past three years.
Since joining Wunderman Thompson Indonesia in 2020, Vaishali has successfully led the company through the JWT, Wunderman and Mirum merger. Shortly after her start date when the COVID-19 pandemic hit, she led the agency remotely for her first two years. During that time, she landed and led Danone Aqua, Indonesia's biggest water brand, followed by a series of New Business Wins including Perfetti Van Melle, Nestle's KitKat and Purina. During her 3-year tenure, Sarkar has consolidated the agency business with a strong client portfolio, plus the building and training of the best talent.
Sarkar said: "I absolutely love the Wunderman Thompson culture, and the power of our network gives me the opportunity to draw on my experience here in Indonesia to another important market – Canada. Wunderman Thompson North America's creative reputation is strong, and some amazing work is originating in Canada. I look forward to helping our clients and talent in Canada expand and grow to be the best they can be."
Sarkar's appointment as President of Wunderman Thompson Canada will see her lead the Toronto and Montreal offices, with clients including HSBC, Microsoft and automotive brands. The Canada network is best known for its Fast Company World Changing Ideas success and leader in incorporating cutting-edge technology and creative data throughout its work.
Wunderman Thompson Canada has been responsible for work such as the "The Immortal Poppy" NFT for The Royal Canadian Legion. "The Luckiest Red" for HSBC, which celebrated Lunar New Year using AI to determine the most prevalent shade of red across countless Asian art pieces, then bottled and shared with Asian artists who created original art for AAPI month. Most recently the agency was responsible for "Remastered Memories" for True Patriot Love Foundation which used A.I. image generator MidJourney to bring to life war scenes described in serving members' letters home to loved ones.
Audrey Melofchik, CEO, Wunderman Thompson North America, said: "Vaishali is a proven leader in our network who has been at home at WPP agencies for the majority of her career and is deeply familiar with many of the same brands we share as clients. She's known to be an open leader with a heart for her team and a mind for setting up agencies and clients for success."
Prior to Wunderman Thompson, Sarkar spent much of her 30+ year career at Ogilvy throughout Asia, growing its offerings and delivering marketing solutions across all disciplines and emerging technologies for brands including American Express, Seagram, Unilever, Nestle, UNICEF, and Johnson & Johnson. Throughout her time at Ogilvy offices in Bangalore, New Delhi and later, Indonesia, she garnered honours including Cannes Lions, Campaign Asia's Agency of the Year, WARC distinctions and ECHO Awards.
During her only pause from WPP, Sarkar served as CEO at BBDO Indonesia for a year, attracting and retaining some of the best talent for the agency to build a strong leadership team across Account Management, Strategic Planning, and Creative.
Sarkar will begin the role of President of Wunderman Thompson Canada in June. Her Indonesia successor will be announced shortly.