Prepare to smile, this latest film from McDonald's Philippines will melt your heart. In this feel-good spot, a young skater girl circles the Ride-Thru over and over, ordering all sorts of menu items. Her cheeky smiles at the female Ride-Thru crew tickles the audience and keeps them intrigued.
The video immediately reached 33.9M organic views across social media platforms in less than 48 hours, and 'McDo' became a trending topic locally on Twitter along with 'LGBTQ'. The actors (Kyra Mahinay and Kaizen Dela Serna) even garnered their own fanbase with their personal ship name, #KaiKy along with fan art and ship edits.
The twist at the end was a pleasant surprise, but what caught the local audience off guard even more so was the brand's choice to feature an inclusive love story starring two women. This narrative is rarely ever given the spotlight in the local scene as a chunk of the population remains deeply conservative – which made it a bold move for a brand giant like McDonald's Philippines to welcome these kinds of stories.
McDonald's Corporate Relations Director, Adi Hernandez, said: "Despite its rare representation locally, it was more important for us that who we are as a brand, which is a brand that welcomes all, is reflected in the stories that we share just like this one. Our commitment to diversity and gender inclusivity is an overall brand experience that we aim to improve from our employees and to our customers."
And behind the effortless acting that made everyone watching feel giddy? When casting, the brand along with its advertising agency, TBWA\Santiago Mangada Puno Philippines, factored in proper representation and tapped a real member of the LGBTQ+ community.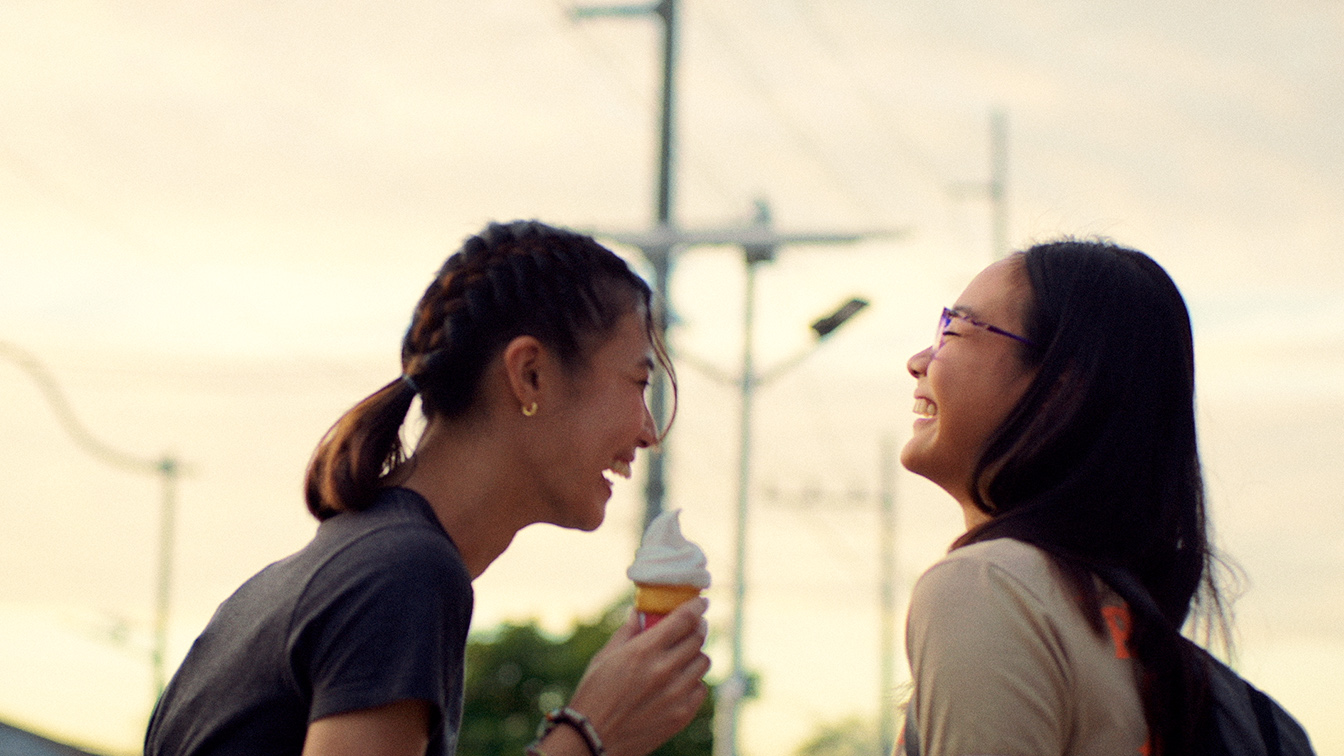 "We wanted to do it right, and we wanted to make sure they (the actors) felt comfortable," added Hernandez
Last year, McDonald's Philippines gained praise for sponsoring Pride March 2022 and now with this feel-good film, the brand is constantly proving that it's not shying away from spotlighting love in all forms. Now what's next? Adi Hernandez says, "No matter who you are, you are welcome and safe to come back here again and again – that's what we wanted our audience to know. Which is why this is a part of a broader initiative of McDonald's Philippines to show our commitment to ensuring we continue to be everyone's happy place."
And we can't help but say, we're lovin' this step towards inclusivity for McDonald's Philippines.
Credits
Brand Team
Managing Director: Margot Torres
Corporate Relations & Impact Director: Adi Hernandez
Corporate Communications Manager: Denise Barramedia
Agency
Creatives
Chairman and Chief Creative Officer: Melvin Mangada
Executive Creative Director: Marci Reyes
Associate Creative Director: James Mendoza
Copywriter: Marci Reyes, Jamie Carrelli
Art Directors: James Mendoza, Leela Fantone
Account Management
Chief Operating Office: Portia Caturira
Business Unit Director: Paulie de Luna
Account Manager: Toni Escalona
Strategy
Stategic Planning Director: RJ Paculan
Strategic Planner: JA Rodriguez
Digital Planning Lead: Jean Arboleda
Data & Analytics: Angel Morales
Production
Director: Joel Limchoc (Film Pabrika)
Producers: Steve Vesagas and Miele Dungo (Slingshot Media)