Directors Think Tank recently clinched the Grand Prix and Gold in the Entertainment section at Spikes Asia for their PETRONAS 'Land of Light Bulbs' campaign. The win brought to the forefront the growing film and content division of the award-winning production house.
PETRONAS' Grand Prix winning campaign is a three-part web film – a collaboration with ensemble Worldwide and production partners Fingerprint Films and Executive Producer Madhukar Kotian. Land of Light Bulbs is PETRONAS first effort in a movie-length production and collaboration with Indian filmmakers and actors. . All three episodes were co-directed by Directors Think Tank director and co-owner Rajay Singh (one SE Asia's most awarded directors) and India's Rajesh Mapuskar (winner of the national film award for best director for his film "The Ventilator)
CB Asia recently caught up with Stephen Douglas, Executive Director at Directors Think Tank to get his 'take' on the growing film and content division of the award-winning Production House.
Throughout these challenging times, our vision is to produce world class content for commercial, film and television projects has remained laser focused. This unwavering commitment to our craft has seen our Film and Content arm continue to grow in strength, with several projects in production and others in the pipeline.
Following on from the movie 'Pusaka' (based on an original idea from DTT) – the 2019 box office success and DTT's first feature film co-production with Astro Studios – more films seem to be on the horizon! This year sees another co-production going to the floors, written and to be directed by in-house director, Hyrul Anuar. The film is currently in pre-production, slated for release later this year. Hyrul, also directed the hit comedy series 'How not to lose your job' for Astro Gempak.
DTT has always had a rich history with film, this goes back as far as 2007 and our involvement in the production of the Hollywood movie 'Fair Game' as well as major Korean TV dramas. But right now, the current stable of directors are very much part of the growing division of film and content at DTT.
Director Aiman Alif started his career by partnering with DTT to produce a short film for the Kancils Award show 2019, where it got selected as a finalist. Aiman's short film 'The Enabler' has just won 'Silver' at Adfest 2020 for New Director Lotus.
Chevie Law, is currently a very' in demand' director here in KL. Chevie joined the roster of directors here at DTT after entering a 'Young Directors' Challenge at the Kancil Award show in KL, a condition of the challenge was that she was assigned to a production house to complete her film, this production house was DTT and the film was 'In Memories'. The film also went on to compete at Adstars, Adfest and Kamfan. Prior to this film, Chevie won Gold at the Macau Tourism short film contest for 'One Fine Day'.
Our Japanese KL based director Naoto Mitake has a solid background in film after graduating from the New York Academy and going on to win a bronze at Young Cannes (Japan region) 2019. Also in 2019, his short film 'Pray' was selected for the Fabulous 5 Category at Adfest. This film was also heavily awarded and featured at Global Film Festivals including the Busan International Art Film Festival, Toyama International Film Festival and Bon Dance International Festival.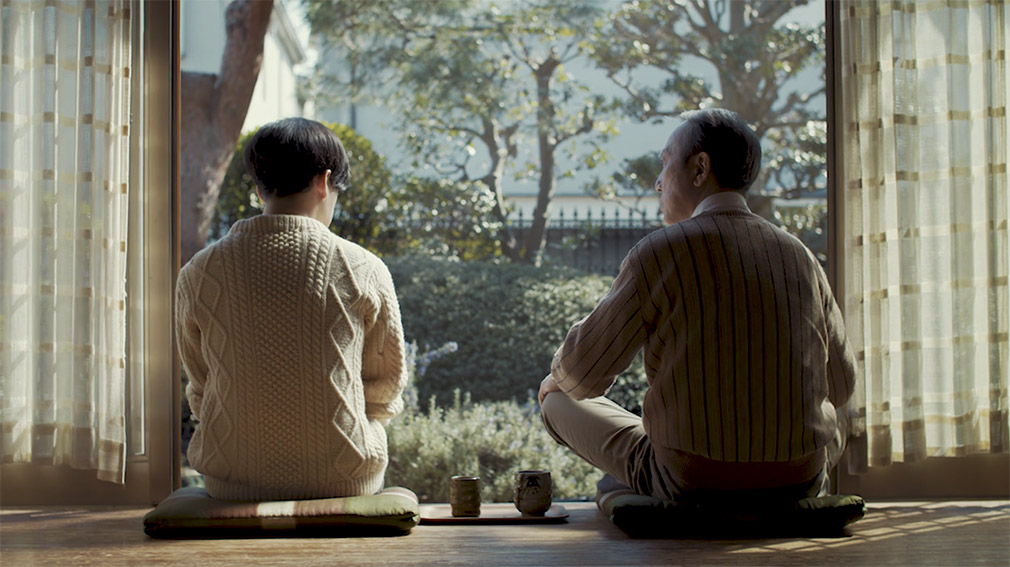 US based director Kiran Koshy is represented across Asia by Directors Think Tank and started his career as an award winning 'Art Director' at a major US agency. During this period, he worked on multiple Super Bowl ads. His many short films include the wonderful 'Make America Decent Again'. His latest documentary 'Latke v Hamantash' is already gaining a great deal of attention.
VIEW THE LATKE VS HAMANTASH FILM
Clare Chong is based at Directors Think Tank Singapore and is a young local director currently in big demand. Clare studied film at Lasale College of Arts. Apart from currently working on many commercials, her range of work includes such short films, documentaries, experimental films, installation and music videos.
Despite the challenges our industry continues to face, we at Directors Think Tank remain positive that this will be another productive and rewarding year. And we look forward to collaborating with our agency and client partners as well as our partners in Film and Content, to tell inspiring stories and create award winning content.