WPP Agencies, Grey and Mediacom merge animation, live action and story-telling with a big purpose for global skincare brand SK-II who returns with its next SK-II STUDIO installment, 'VS', a groundbreaking animated anthology series to inspire every woman that they have the power to #CHANGEDESTINY.
The 'VS' Series by SK-II STUDIO is a collection of six animated films based on the real-life experiences of six Olympic athletes—Simone Biles, the world's most decorated gymnast, LiuXiang, world-record swimmer, Ishikawa Kasumi, table tennis player and two-time Olympic medalist, Ayaka Takahashi and Misaki Matsutomo, badminton duo and Olympic gold medalists, Mahina Maeda, surfer and Hinotori Nippon[1], the Japan Volleyball team.
They each explore what it means to take destiny in their own hands, overcoming societal pressures which dictates how they should look, act and feel to be perfect.
The work was created with a high-impact group of talent from across WPP agencies consisting of hand-picked global talent from Grey and MediaCom, the same group that were responsible for SK-II Studio's launch film, The Centre Lane.
Each film within the 'VS' Series by SK-II STUDIO explores different aspects of societal pressures that women experience: Trolls. Pressure. Image Obsession. Rules. Limitations. Machine-Like Mindsets. Brought to life in the form of a 'strange beast' or 'kaiju' in Japanese, each 'kaiju' sheds light on the inner demon each athlete must defeat to pursue their destiny.
A mix of animation and live action, the 'VS' series spans across a broad range of genres including sci-fi, fantasy, action and sports. Each episode is independent, with its own universe and style, featuring the work from award winning animation studios—Imaginary Forces, Passion Pictures, Platige Image and C3 and original music from like singer-songwriters like John Legend and Lexie Liu.
The 'VS' series was released worldwide on 1 May 2021 with a global premiere in Hainan, China together with the debut of an immersive social retail pop-up store in Sanya's Haitang Bay Duty Free Shopping Centre Haikou in partnership with China Duty Free Group.
Siddika Dehlvi, Excutive Creative Business Director, said: 'all of us face pressures that hold us back, and stop us from feeling in charge of our own destiny. By focusing on the stories of these incredible athletes, we're showing how even the best of us have to face challenges when chasing dreams. We wanted to celebrate these journeys in a way that has never been done before, bringing together elements from Japanese culture through anime, live action, different film genres and unique soundtracks."
Nihar Das, WPP Team Lead, said: "It is rare when a brand's purpose aligns perfectly with the need of the hour. Not only to highlight the pressures surrounding women in our society, but also to share the incredible human stories of how 6 women overcame these pressures. It has been a rewarding experience to create and be part of this work."
This is not the first time SK-II is entering untapped territory. Following its debut brand docu-drama 'The Center Lane' by award-winning director Hirokazu Koreeda featuring the inspiring story of swimmer Ikee Rikako's return to competitive swimming, the global skincare brand once again transforms itself into a film production studio, merging entertainment with purpose in the #CHANGEDESTINY universe. Showcasing, once again, that purpose-led storytelling can be done in a totally unexpected way.
SK-II will also be additionally setting up a #CHANGEDESTINY fund, contributing $1 for every view garnered on each SK-II STUDIO film in support of women in pursuing their destiny to create positive change as part of its brand purpose this year. Total contribution to the #CHANGEDESTINY fund will be capped at $500,000 USD. Participating organizations will be announced at a later date.
"#CHANGEDESTINY is at the heart of our brand purpose at SK-II. For years, we have celebrated how destiny is not a matter of chance, but a matter of choice through the stories of courageous women around the world. This year, we want to further and strengthen our commitment towards our brand purpose." said Sandeep Seth, Chief Executive Officer, Global SK-II. "We know from our conversations with our consumers that there are much bigger issues than skin and beauty that they are concerned about. We also know that from the pandemic and coming out of it, consumers have a higher expectation towards brands and businesses. With the release of the SK-II Studio films, we a celebrating a moment in SK-II's #CHANGEDESTINY history. We hope these films can give women worldwide the courage to take destiny in their own hands and be a starting point for us—brands and businesses—to come together and act as a force for good and growth to create positive and meaningful change."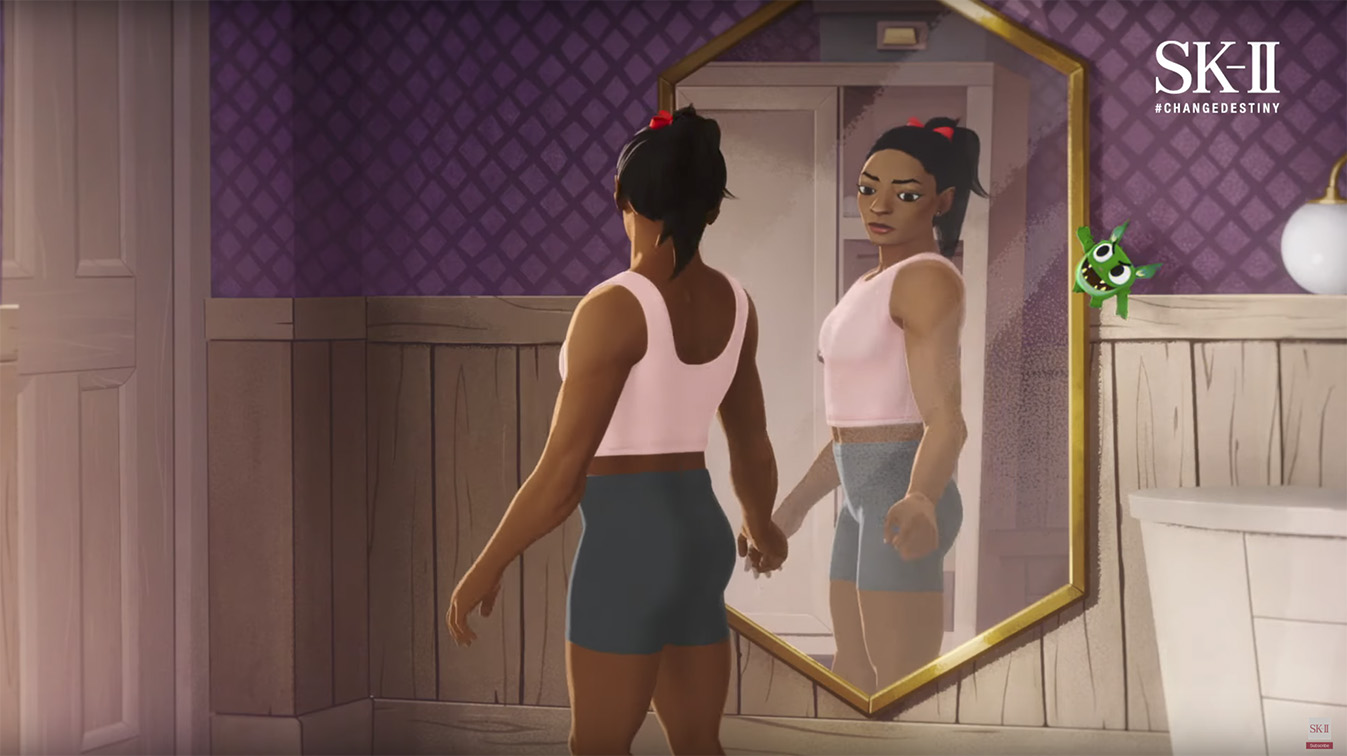 Credits
Lead Creative Unit: WPP Agencies (Grey and Mediacom)
Partners: HUGE, VaynerMedia, Mano, Hogarth Worldwide
Client: SK-II
Executive Creative Director: Leo Savage
Executive Creative Strategy Director : Danni Mohammed
Executive Creative Business Director: Siddika Dehlvi
Executive Creative Producer: San Takashima
WPP Team Lead: Nihar Das
Integration Lead: Nathan Wilson
Creative Strategist & Copywriter: Katie Mulligan
Executive Account Director: Yukiko Ochiai
Executive Creative Director: Graham Drew
Creative Consultant: Stuart Harkness
Creative Directors: Ashley Chen, Ken Mitani, Sudhir Pasumarty
Creative Consultant: Shane Lester
Strategy Director: Hiroko Matsuo
Senior Copywriter: Yukika Anan
Senior Art Director: Yoichai Inamura
Designer: Amanda Ang
Project Director: Lorysa Rossnagel
Account Manager: Eulisa Tan
Senior Producer: Miwako Yasukouchi
Senior Producer: Shoko Akutagawa
Producer: Hayato Chaki
Senior Account Executive: Iris Gu
Business Director: William Godwin
Senior Project Director: Angelique Malabanan
Account Director: Sue-Ann De Cruz
Account Executive: Sneha Basu, ChiewLing Loke
Art Director: Jerry Li
Assistant Account Executive: Sho Ikegami
Executive Media Director: Prajat Khare
Media Strategy Director: Archana Ram,Siddharth Singh,Varsha Sethia, Rohit Khanna,
Songwriter/Singer: John Legend ('VS' Trolls)
Songwriter/Singer: Lexie Liu ('VS' Obsession)
Music Studio: Simon Elms, Eclectic Sounds
Photographer: Matt Holyoak'
'VS' Rules, 'VS' Machines
Production Studio: Imaginary Forces
Director: Alan Williams
Producer: Jon Hassell / Melody Alexander
'VS' Pressure, 'VS' Obsession
Production Studio: Platige Image
Director: Bartek Kik, Damian Nenow
Producer: Robert Stasz / Justyna Supernak
'VS' Trolls
Production Studio: Passion Pictures
Director: Jon Saunders
Producer: Rick Bland / Mike Turoff / Ioan Holland / Luiza Cruz-Flade
'VS' Limits
Production Studio: C3
Director: TAKCOM
Producer: Yuki Iizumi / Yuto Adachi
Casting: Gambit
Hogarth Singapore: Daryl Bryan Lim
Event Partner: Yucolab