Continuing the tradition of total focus on creativity that has been established by London International Awards (LIA), the LIA Chinese Creativity reveals that there are 9 Gold, 18 Silver and 23 Bronze awarded across all 13 media this year. LIA Chinese Creativity celebrates the best of Chinese language creativity.
The panel of 62 judges from Singapore, Kuala Lumpur, Beijing, Shanghai, Shenzhen, Guangzhou, Hangzhou, Xiamen, Chengdu, Hong Kong, Taipei, Tokyo, Bangkok, Vietnam to as far as Quebec, Canada judged entries from more than 90 participating companies. The virtual judging took place over two weeks. It began with each juror viewing and scoring every entry within their medium before convening together with their president for the final virtual judging to decide the trophy winners and finalists. This is to ensure that all work was judged equally through careful deliberations and robust discussions. All jurors uphold the same stringent standards of judging as the LIA global show.
ADK Taiwan won 2 Gold and 2 Silver Statues to be named LIA Chinese Agency Of The Year and Shanghai SG Advertising won 1 Gold, 3 Silvers and 2 Bronzes to be named LIA Chinese Independent Agency Of The Year. Other Gold Statue winners where Dentsu McGarryBowen Taiwan (2), TPSS Beijing (2), Shanghai Tian Yu Kong Advertising Agency (1) and Dans Digital Shenzhen (1).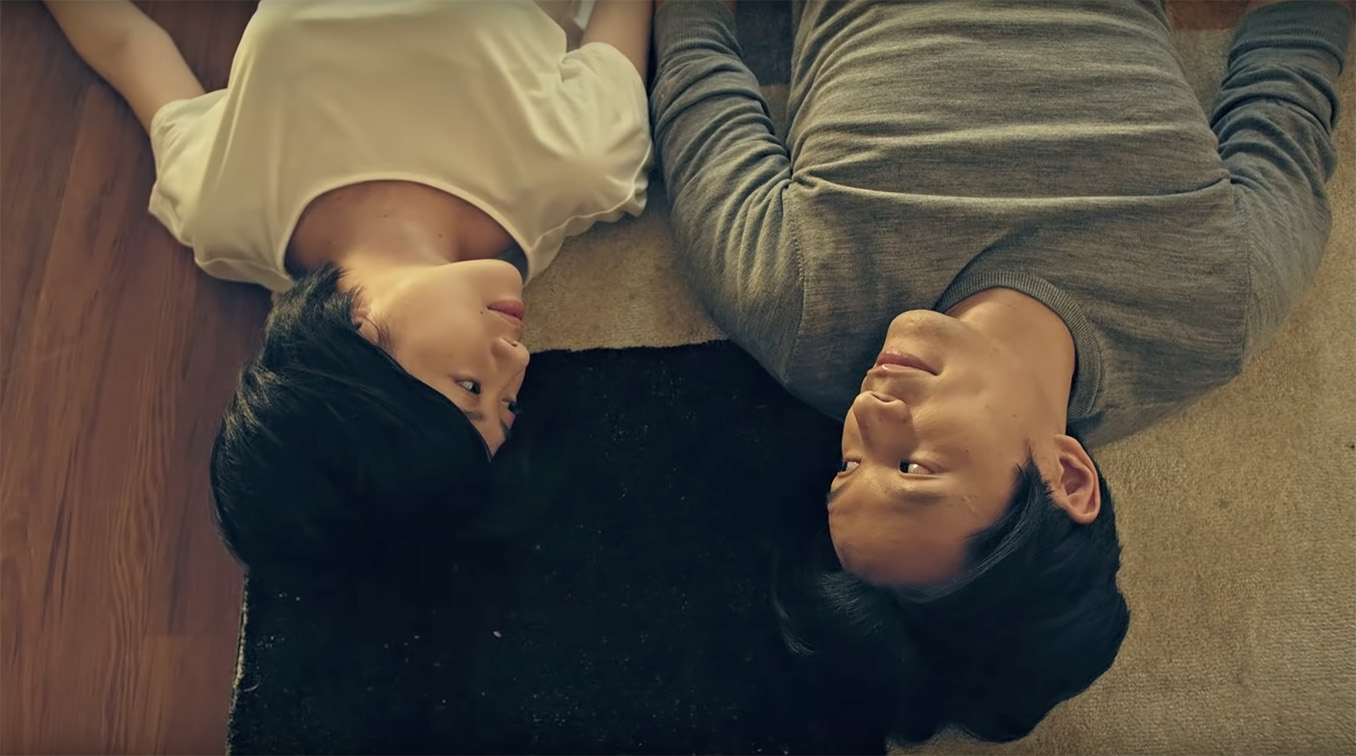 All LIA Chinese Creativity winners are included in Campaign Brief Asia's creative ranking. Winning a trophy in LIA Chinese Creativity puts the winner among Asia's top creatives.
LIA Chinese Creativity is open to anyone from any country with work that was originally conceived, launched and released into the marketplace in Chinese only. The show does not accept English translated ads.
Barbara Levy, President of LIA, said: "Every year, we see the creativity in the show getting stronger and stronger. We are very proud of the work that has won as they keep moving the creative bar higher and higher. Heartiest congratulations to all our winners and finalists!"
The winners are:
ADK Taiwan
Gold – TV/Cinema/Online Film – Foods Campaign for Uni Noodle titled "You Are How You Slurp"
Gold – TV/Cinema/Online Film – Others for 7-Eleven Taiwan CSR titled "Instant Lonely Meal"
Silver – TV/Cinema/Online Film – Copywriting Campaign for UniNoodle titled "You Are How You Slurp"
Silver – TV/Cinema/Online Film – Copywriting for 7-Eleven Taiwan CSR titled "Instant Lonely Meal"
Dentsu McGarryBowen Taiwan
Gold – Production & Post Production – Script for Sinyi Realty titled "In Love We Trust"
Gold – TV/Cinema/Online Film – Long Form Video for Sinyi Realty titled "In Love We Trust"
Silver – Branded Entertainment – Long Form Video for Sinyi Realty titled "In Love We Trust"
TPSS Beijing
Gold – Production & Post Production – Cinematography for Ford titled "Time To Enjoy Driving"
Gold – Production & Post Production – Script for NIO titled "Owners' Stories"
Silver – Production & Post Production – Direction for NIO titled "Owners' Stories"
Shanghai SG Advertising Co. Ltd
Gold – TV/Cinema/Online Film – Banking/Financial/Insurance for China UnionPay titled "The Last Transfer of Western Tang Empire"
Silver – Social Influencers – Corporate Image for bilibili titled "Rising Waves"
Silver – Branded Entertainment – Games Campaign for Lingxi Games Inc titled "River and Flow-The New Red Cliff"
Silver – TV/Cinema/Online Film – Long Form Video Campaign for Lingxi Games Inc titled "River and Flow-The New Red Cliff"
Bronze – Branded Entertainment – Music Videos for bilibili titled "Set Sail"
Bronze – TV/Cinema/Online Film – Public Service/NGO/Charities for Publicity Dept of Organization Department of Shenzhen Municipal Party Committee titled "Origin of Shenzhen"
Shanghai Tian Yu Kong Advertising Agency
Gold – OOH – Best Use Of Media Campaign for China UnionPay titled "The River of Poem"
Silver – OOH – Public Service/Social Awareness Campaign for China UnionPay titled "Poem POS Terminals"
Silver – Social Influencers – E-commerce for TMall titled "Go For It, White Shirt"
Silver – Integration – Public Service/NGO/Charities for China UnionPay titled "Poem POS Terminals"
Bronze – Design – Experiential Design Campaign for China UnionPay titled "Poem POS Terminals"
Dans Digital Shenzhen
Gold – Production & Post Production – Production Design for Z-Town titled "The Journey of Mankind is The Sea of Stars"
Silver – Production & Post Production – Visual Effects for Qianhai titled "Qianhai"
Tencent (In House)
Silver – Digital – Visual Design for Tencent Medpedia titled "Hide and Seek"
Silver – Digital – UX User Experience for WeChat ticked "Moonments"
Silver – Evolution – Best Use Of Real Time Advertising for WeChat titled "Moonments"
Bronze – Digital – Animation/Motion Graphics for United Nations-2030 SDGs titled "The Penguin and The Whale"
Bronze – Print – Illustration Campaign for Tencent's 99 Giving Day titled "Hope for Hometown"
Bronze – Branded Entertainment for Tencent Medpedia titled "Hide and Seek"
Ogilvy & Mather Taiwan
Silver – Design – Art Direction Campaign for Vogue titled "Uni-Form"
Bronze – Digital – Use of Social Media for IKEA titled "IKEA Animal Crossing Catalogue"
Bronze – Marketing Effectiveness – Retail for PXMart titled "Nice To Meet You"
The Nine Shanghai
Silver – Design – Sustainable Design for STDecaux/The Environmental Protection Dept titled "Waste-sorting Blind Box"
Bronze – Design – Experiential Design for Yan Ji You Bookstore titled "Guess Which Book Is It?"
United Communications Group/UniSurf Digital Taiwan
Silver – OOH – Household Products for Braun titled "Braun X Formosa Chang"
Bronze – Integration – Business-to-Customer for Braun titled "Braun X Formosa Chang"
Shanghai G11 Advertising Co. Ltd
Silver – Digital – Visual Design for Tencent Medpedia titled "Hide and Seek"
Heaven&Hell
Bronze – Poster – Copywriting Campaign for Cainiao titled "Open A Book, Open A World"
Bronze – Poster – Public Service/Social Awareness Campaign for TMall New Culture titled "Not Uncommon"
Bronze – Design – Use of Typography Campaign for TMall New Culture titled "Not Uncommon"
Cheil Hong Kong
Bronze – Print – Photography Campaign for Volkswagen titled "Abandoned Stations"
Bronze – Poster – Photography Campaign for Volkswagen titled "Abandoned Stations"
PAWPAW
Bronze – Social Influencers – Entertainment for TikTok titled "A Normal Day"
Bronze – TV/Cinema/Online Film – Corporate Image/Social Awareness Campaign for TikTok titled "Nobody"
Amber Communication (Shanghai) Co. Ltd
Bronze – Digital – Animation/Motion Graphics for Durex titled "Safely Feel The Real World"
Ken-Tsai Lee Design Lab
Bronze – Marketing Effectiveness – Public Service/NGO/Charities for Celestial Dragons House titled "Celestial Dragons House"
Leo Burnett Taiwan
Bronze – Integration – Business-to-Customer for McCafe titled "Coffee Talk"
Shanghai Ogilvy & Mather Advertising Ltd
Bronze – Evolution – Creative Technology for Illuma, Wyeth titled "Voice Doodler"
Zero2 Digital
Bronze – Marketing Effectiveness – Foods for Wens Foodstuff titled "A Million Poems for Meal
Zplus Ltd Guangzhou
Bronze – Marketing Effectiveness – Sponsorship and Event – ZhuanZhuan titled "I Am Back Yonghao Luo"
To view all the Winners with media, visit https://www.liachina.com