MAD STARS has announced two Grand Prix of the Year awards and revealed the 2023 winners. Overall, MAD STARS received 20,282 entries from 63 countries this year.
The two Grands Prix of the Year were awarded to:
TBWA\HAKUHODO Japan, 'SHELLMET', for Sanufutsu Village + Koushi Chemical Industry Co., Ltd. from the SDGs (Sustainability Development Goals) Stars.
Sharon Edmondston, Group Creative Director, M&C Saatchi Australia, said: "Thoughtful, purposeful and elegant from start to finish."
Artwell Nwaila, Head of Creative, Sub-Saharan Africa, Google, said: "A clever idea with long-lasting impact beyond the campaign time lines."
Bruno Bertelli, Global CEO, LePub, said: "When design can impact sustainable behaviour."
Leo Burnett Group Manila, 'Unbranded Menu', for McDonald's, from Brand Experience & Activation Stars.
Fabio Seidl, Director of Global Creative Development at Meta, said: "The Ultimate goal for every brand is to find a space in culture and own it, and we found an idea that authentically made it in a refreshing way."
Chow Kok Keong, Chief Creative Officer, INNOCEAN Indonesia, said: "A digital campaign that doesn't rely on fancy technology or complicated coding. It's smart, simple, yet relevant."
MAD STARS' Agency of the Year was awarded to Impact BBDO in Dubai.
Twenty Grand Prix were awarded. Cheil Worldwide Korea's 'Knock Knock' campaign for the Korean National Police Agency led the way winning four.
The Grand Prix winners are:
Viral Video Stars: HERO + McCann Melbourne Australia, 'Through Their Eyes', for Maybelline New York
Mobile Stars: Cheil Worldwide, Korea, 'Knock Knock', for Korean National Police Agency
Design Stars: TBWA\HAKUHODO, Japan, 'SHELLMET', for Koushi Chemical Industry Co., Ltd.
Information Video Stars: Impact BBDO, UAE, 'Schoolgirl Newscasters', for EBM
Strategy Stars: Impact BBDO, UAE, 'Schoolgirl Newscasters', for EBM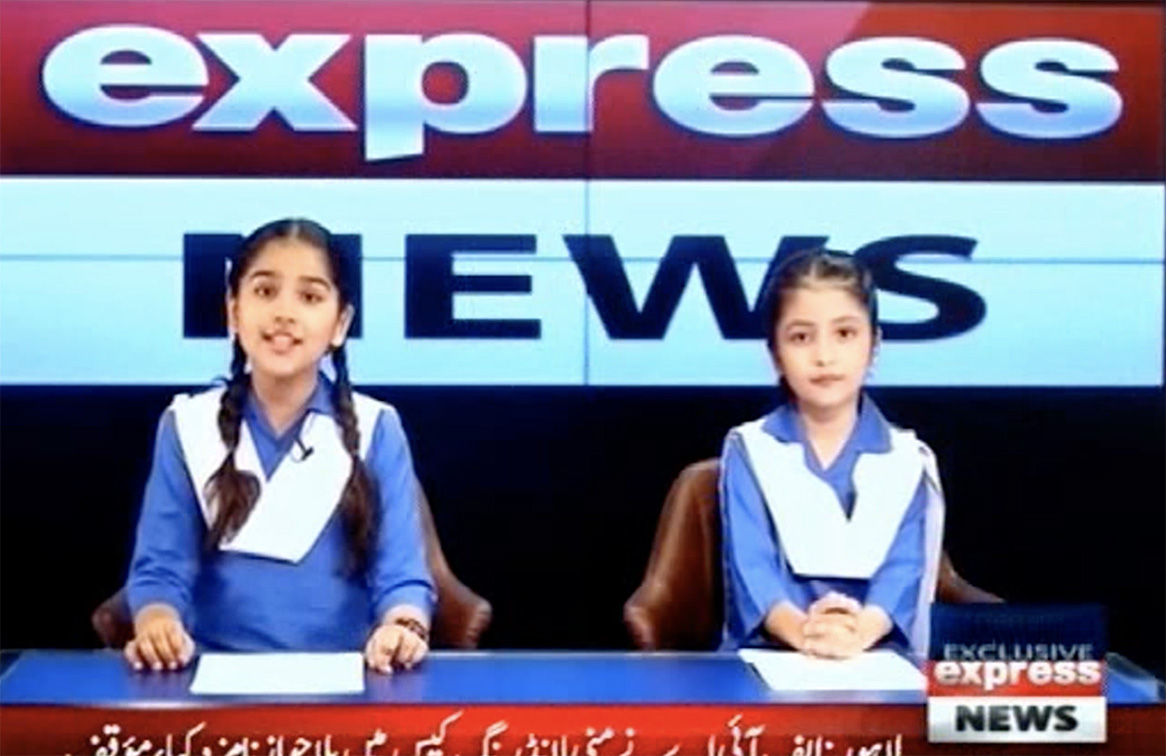 Interactive Stars: Cheil Worldwide, Korea, 'Knock Knock', for Korean National Police Agency
SDGs (Sustainability Development Goals) Stars: Cheil Worldwide, Korea, 'Knock Knock', for Korean National Police Academy
Innovation Stars: Cheil Worldwide, Korea, 'Knock Knock', for Korean National Police Academy
Place Brand Stars: Hakuhodo Kettle, Japan, 'THE MODEL CITY 1:1 SCALE', for Shizuoka City
Print Stars: Edelman Singapore, 'HP Inkmaginary Toys', for HP
Direct Stars: Colenso BBDO, New Zealand, 'Phone It In', for Skinny
Radio & Audio Stars: Colenso BBDO, New Zealand, 'Phone It In', for Skinny
Data Insight Stars: VMLY&R Australia, 'FitChix', for Honest Egg Co.
Commerce Stars: VMLY&R Australia, 'FitChix', for Honest Egg Co.
Brand Experience & Activation Stars: Leo Burnett Group Manila, Philippines, 'Unbranded Menu', for McDonald's
Film Stars: Dentsu Inc., Japan, 'FRIES BEAT' for McDonald's Company (Japan), Ltd.
Social & Influencer Stars: Wunderman Thompson Singapore, 'Change The Angle', for Unilever LUX Singapore
PR Stars: Wunderman Thompson Singapore, 'Change The Angle', for Unilever LUX Singapore
Media Stars: Special NZ, 'Last Performance', for Partners Life
Entertainment Video Stars: Special NZ, 'Last Performance', for Partners Life