Which ads make you green with envy? A simple question Campaign Brief Asia is putting to some of the region's most talented creatives and creative directors while they're all working from home during these Covid-19 times. Here Jureeporn Thaidumrong, Chief Creative Officer at GREYnJ United Bangkok, details the campaigns that have touched her.
What's your favourite campaign globally from the past decade?
Below are some of my favourite campaigns from the past decade (I have so many). I 'm always a big fan of those who demonstrate bravery and take a stand through the proper channels. These should be celebrated.
DUMB WAYS TO DIE, METRO TRAINS (2013)
THE MAN YOUR MAN COULD SMELL LIKE, OLD SPICE (2010)
What's your favourite campaign from your home country?
I'm always a big fan of the long time No.1 Thai director Tor Thanonchai of Phenomena. I like many works of his, including his latest work "Songkran T-Shirt" for GQ brand.
It's really fun and enjoyable to watch with the re-arranged traditional Songkran Festival song into heavy metal.
It sells the product at its core. It made me miss the Songkran festival celebrations even more after it was banned this year due to the Covid-19.
VIEW THE SONGKRAN T-SHIRT GQ SHIRT CONCEPT
And also my favorite ad of all time from Thailand is this forever great film from the late 1990s "Black Cat" whiskey tv commercial made by P'Suthisak (creative) & P'Suthon (director).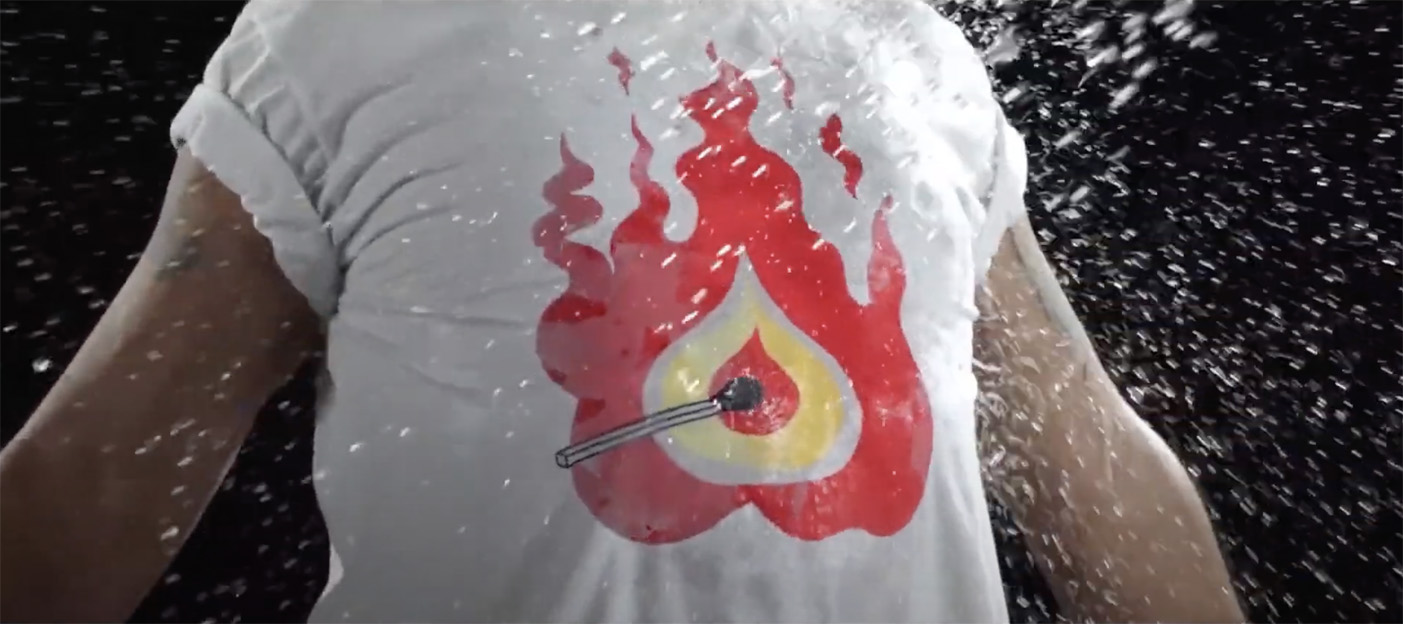 What's your best or your favourite campaign that you have personally been involved with over your career?
I love all my works, but if I need to choose the best one that I had involved with it must be Smooth-E "The Love Stories" a long format TVC campaign.
It was the project that I put all my capacity and energy into. As an owner of newly founded 'Jeh United' creative shop, a creative director, a strategic planner, a producer, a media planner, a client service, a censorship lobbyist, a negotiator, a maid etc… to make this campaign happened. And when it launched and aired at that time I knew this ad was going to stay in people mind for a long long time.
What's keeping you busy right now? What's the best thing about being in isolation and working from home? What's the down side?
Cats and reforestation are what's keeping me busy right now. Every day I have to feed and look after over 80 cats that I have adopted from the street – Just like what dog/cat foundations do.
And for me working from home is not my new normal because recently I have usually been working from home. It's the way of working that I already enjoy.
But there is the down side as it's new for many people. Some are just living on their own and this distance from the others is something that they find hard and need to get used to.
JOSY PAUL'S GREEN WITH ENVY
TED LIM'S GREEN WITH ENVY
GRAHAM FINK'S GREEN WITH ENVY
MERLEE JAYME'S GREEN WITH ENVY
In almost 30 years of career journey, Judee has become one of the most influential figures to shape Thai advertising. Under her leadership, Results/O&M won Thailand's first-ever Cannes Gold Lion in 2000, and Saatchi & Saatchi won Thailand's first-ever D&AD Pencil in 2003.
In 2005, Judee opened her own shop, JEH United, which later merged with Nude Communication as NudeJEH. In this independent venture, Judee has created famous and multi-awarded work, including Smooth-E "Love Story" mini-series commercial, Sylvania "Picnic" TVC and the controversial "Sorry Thailand" long-form TVC that reflected on the nation's political turmoil in 2010. In 2006, Judee was named Creative of the Year by Hong Kong's Media Marketing Magazine and ranked #1 in Campaign Brief Asia as the Hottest Creative in Asia.
In 2015, NudeJEH joined WPP Network under Grey Group as GREYnJ UNITED where Judee leads as the Chairwoman/CCO. Since then, the agency has given birth to several famously effective campaigns such as BarBQ Plaza "Fulfill", "The Waiter's Mom", and Nautilus Tuna "Break Up" online film.
Judee is also known for her love of animals and nature. She's currently hosting 80 stray cats and working on 'Cat Republic Adoptable Cafe' fund-raising project to help make stray cats' life better, while empowering other caretakers on grass-roots-level to amplify impact. In addition, as part of her larger "save the animals" initiative, she's also working on a massive reforestation and community-building project in Mae Wang, Chiang Mai, Thailand as well as collaborating with Worldview International Foundation and Lykke Corporation on the "TREE coin", a crypto fund-raising project to help restore the planet's lost mangrove forests.