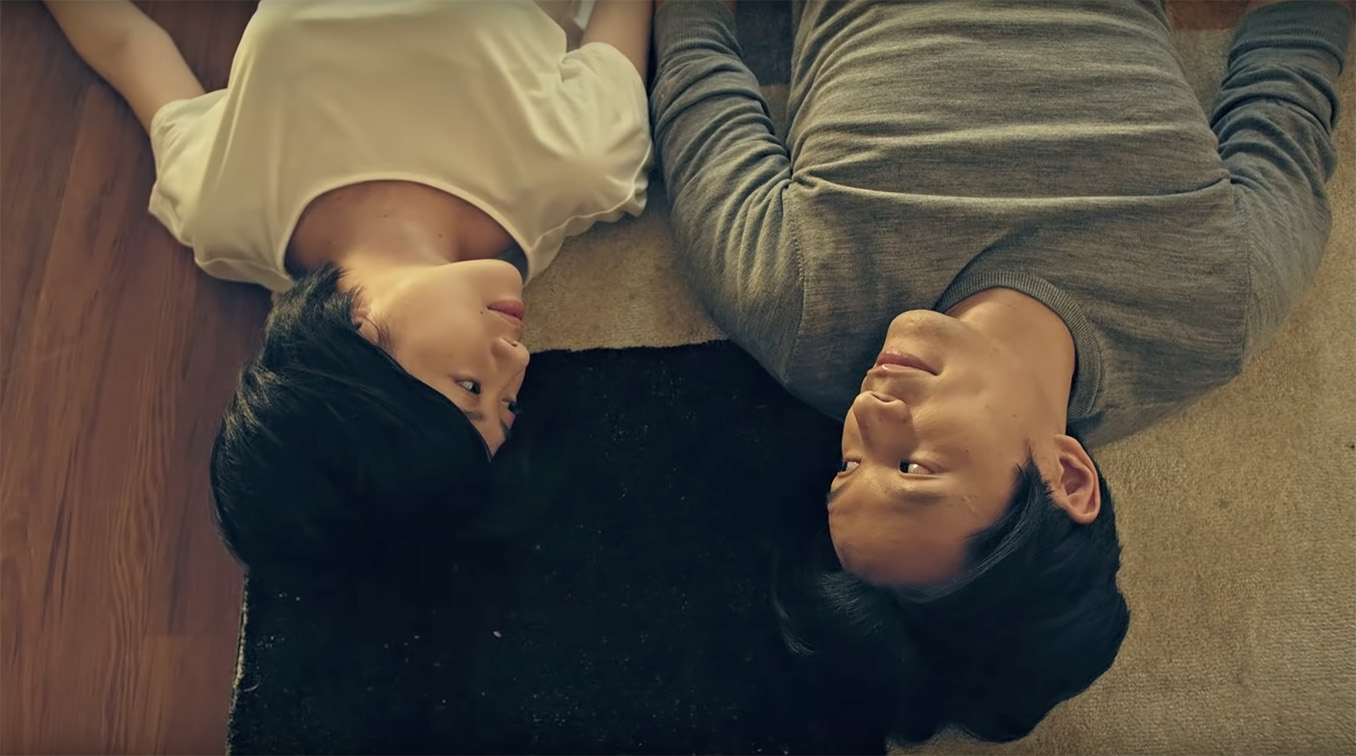 In a major achievement for Taiwan, Dentsu mcgarrybowen has been awarded the Grand Prix award in the Cannes Entertainment Lions category. The agency picked up the top award for "In Love We Trust" created for Sinyi Realty. This is the first ever Cannes Lions Grand Prix winner from an agency in Taiwan and comes a day after Pakistan scored their first ever Grand Prix.
Jury President Jae Goodman, CEO, Observatory (A Stagwell and CAA Company), praised the Grand Prix winner for taking the 'long view', saying "This is about shifting culture in a direction that ultimately helps the brand and business. It is really hard not to reward and award something that does all of those things at the same time and does them so beautifully and powerfully."
A Silver Lion was won by Dentsu Webchutney Mumbai for "The World's Most Reported Trailer" for Trigger Happy Entertainment.
Bronze Lions went to "You Are How You Slurp" by ADK Taiwan for Uni President; TBWA\Thailand for "Come Back" for Krungsri Auto; GREYnJ United Bangkok for "6 Takes of Drama" for Dhospaak; and Grey Tokyo for SK-II "Centre Lane".
In the Entertainment Lions, creativity that turns content into culture is honoured. 856 entries were received, and the jury awarded 36 Lions: 5 Gold, 11 Silver and 18 Bronze. A second Grand Prix in Entertainment went to 72andSunny Los Angeles, USA, for Match Group's 'Swipe Night', an interactive experience within the Tinder app.
Alice Chou, Chief Creative Officer dentsuMB Taiwan said, "We are beyond proud to receive this accolade. This film is one way of reminding people that it's vital to believe in the future. Only then is it possible to move forward. It creates conversation among the younger generation and makes people think about that when two people, no matter they are together or apart in the end, the final decision should be driven by the love in their hearts, not the fear. LOVE will teach us how to trust and give us courage to step into the future."
Sinyi Realty wanted to build trust with young people using a brand film that encouraged them to overcome their fear of commitment and seek lasting love. Within 7 days of launch, "In Love We Trust," a 7 minute 23 second film, generated more than 4 million views and 14 million likes, sparking numerous discussions around the nation's fear of marriage.
Jean Lin, Global CEO, Creative at dentsu international said, "We are so proud to have created the first ever Cannes Lions Grand Prix winner from an agency in Taiwan. The power of an idea, with insights and empathy, is what makes the creative industry unique, and we hold this belief tight in every dentsu office in the world. Creativity with empathy is something precious that can never be automated or outsourced."
Inspired by Taiwan's divorce rate surpassing the marriage rate, ranking first in Asia and second in the world, the dentsuMB team created a story about the growing feeling of apathy among young people when it comes to relationships.
In Taiwan, the Household Registration Office is responsible for birth, death, marriage and divorce applications. The film tells the story of a girl who works there. She experiences heartbreak every day as she tallies the number of marriages and divorces, with the latter dramatically outweighing the former. She gradually loses faith in marriage and stops counting the numbers. Then one day she meets an old man who, although he lost his wife, kept her name in his heart forever. The registrar realises that love can endure, and can transcend worldly separation. The thought gives her courage, and she decides to regain faith in relationship and get married. It's a simple story that reflects the inner struggle of thousands of people in Taiwan who are afraid of taking that step.
Jennifer Tang, CEO of dentsu Taiwan commented, "We are thrilled to receive this award, it is not merely a recognition of our creative excellence, it is also a demonstration on how dentsu can create an effective impact, through a strong partnership with our client. Congratulation to the excellent team, dentsuMB for creating such an outstanding creative that shines across the world. This is our people's mission and pride, each dentsu employee has the upward power to create change and nourish Taiwan's Marcom industry. Dentsu Taiwan will extend this honor and distinction by co-creating more world-class creative pieces with our clients. We will influence our industry through this positive momentum."
YanShiun Hu, CEO/President at dentsuMB Taiwan said, "We are more than happy to deliver Sinyi Realty's belief to the society which could spark a conversation among young couples in Taiwan about trusting themselves and their partners. I would like to thank Sinyi Realty and my collogues, together we win the biggest award in history of advertising in Taiwan."
The campaign was also named Taiwan's most shared ad of last year, according to the advertising platform Judge Ad. It also ranked as the most popular advertisement on Youtube in the year's second half.
Chief Creative Officer: Alice Chou
Creative Director: Ryan Liao
Creative Supervisor: Sunny Chen
Creative Supervisor: Jacky Hsu
Senior Art Director: Vera Fang