Leo Burnett Sri Lanka has moved up from their 2018 #3 ranking in the Campaign Brief Asia Sri Lanka Creative Rankings to take top position in the market this year.
Leo Burnett Sri Lanka has 185 Creative Ranking points – just 20 points in front of TBWA Sri Lanka at #2. Leo Burnett scored well at AdFest 2019 (100pts) and Campaign Brief's The Work 2019 (75pts) whilst TBWA scored points at Spikes Asia 2019 (90pts) and Campaign Brief's The Work 2020 (75pts). Pictured above is Leo Burnett Sri Lanka CCO Ransley Burrows.
At #3 is independent agency Triad with 75 Creative Ranking points. BBDO Sri Lanka is ranked #4.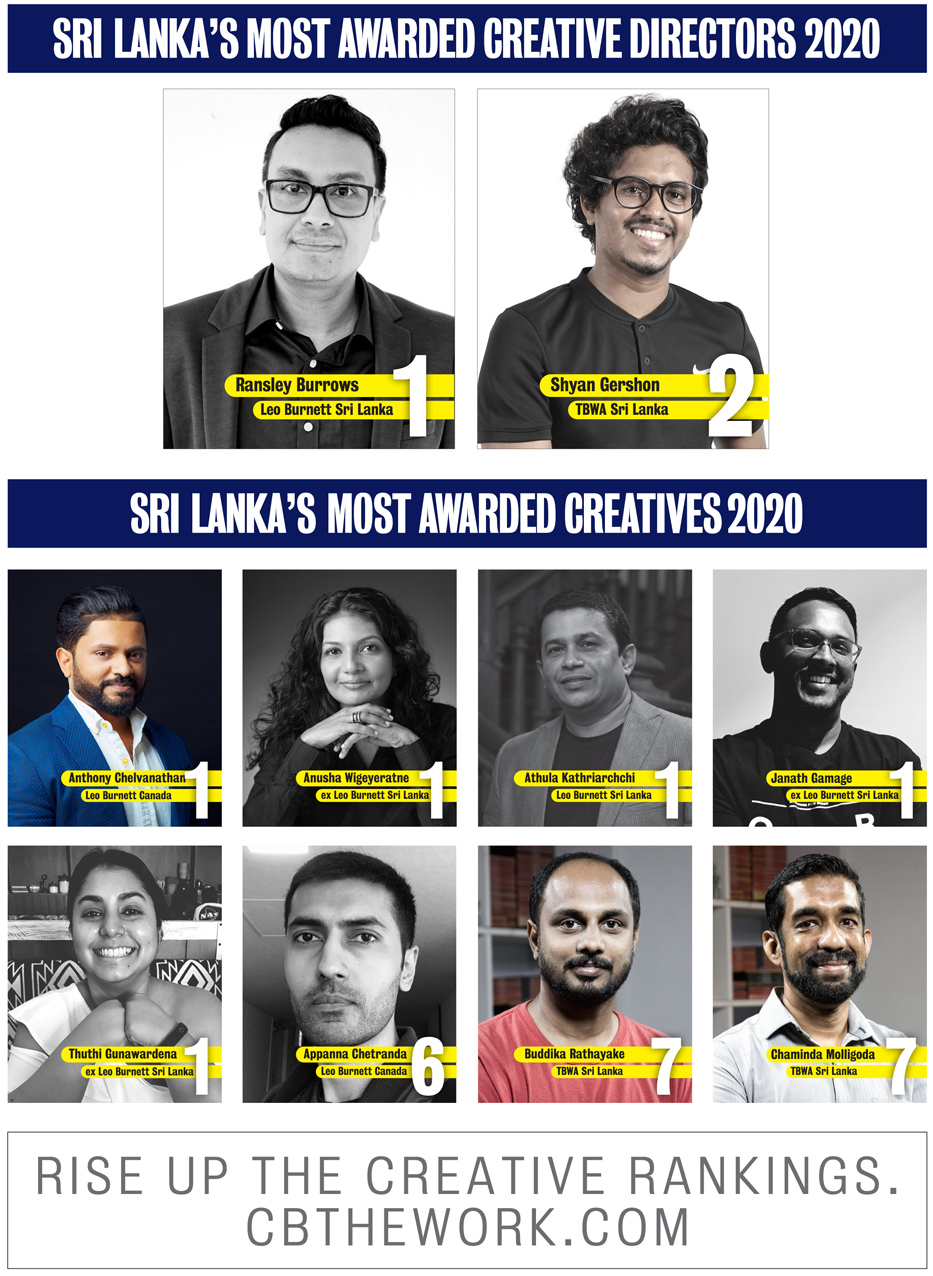 Just 20 Creative Ranking points separates the top 10 on the Sri Lanka Hottest Creatives 2020 ranking. Five creatives share #1 – Leo Burnett's Athula Kathriarchchi ranks equal #1 with ex Leo Burnett creatives Anthony Chelvanathan (now Leo Burnett Canada), Anusha Wijeyeratne (now Phoenix Ogilvy), Janath Gamage (now Leo Burnett Singapore) and Thuthi Gunawardena on 185 points each.
Appanna Chetranda,who has also moved to Leo Burnett Canada, ranks in #6 position.
TBWA's Buddika Rathnayake, Chaminda Molligoda and agency ECD Shyan Gershon scored 165 points each and rank in equal #7.
Equal #10 position went to TBWA's Nathasoruban Sivapatham, Sachithra Gunarathna and Subhash Pinnapola from Storybook.
On 75 points in equal #13 are Triad's Ruchi Sharma and Zeeshan Saligh.