Which ads make you green with envy? A simple question Campaign Brief Asia is putting to some of the region's most talented creatives and creative directors while they're all working from home during these Covid-19 times. Here Leo Burnett Thailand's Chief Creative Officer Sompat Trisadikun details the campaigns that have touched him.
What makes you green with envy??
"Damn!! How can they come up with that?!"
Work that makes me envy, besides from great fresh ideas, are the ones that I can never think of if I was to put in their shoes. I feel jealous as well as salute to the work owners and also somehow thankful in a way of helping lighting up the fire in me to create more and more.
What's your favourite ad/campaign globally's from the past decade?
As I said, work that I couldn't imagine myself coming up with is Volvo Trucks – The Epic Split. If I was briefed to telling the benefits on stability and precision of Volvo Dynamic Steering, I could never think of putting Jean-Claude Van Damme to do his famous split to show off the truck performance.
It's BRAVE, CRAZY! and BRILLIANT! Even though years have passed by, this film is still stirring up envy in me, and yet no film can beat it up. A thousand claps from me. RESPECT!
What's your favourite ad/campaign from Thailand?
"Capture". The film is brought to life through this story of a nit-picking highway patrol cop. Two men are flagged down by the cop because they are transporting fat. Viewers then realize this is advertising for Verena's Sure, a food supplement that "captures" fat.
For me, this is one of the Thai's ads that gets me laugh out loud the most over the past few years. The storytelling of its product benefits is fresh, fun, while carrying the uniqueness of Thai's humor style.
This is one of the ads that inspire and pushes our Thai's creative industry to the next level.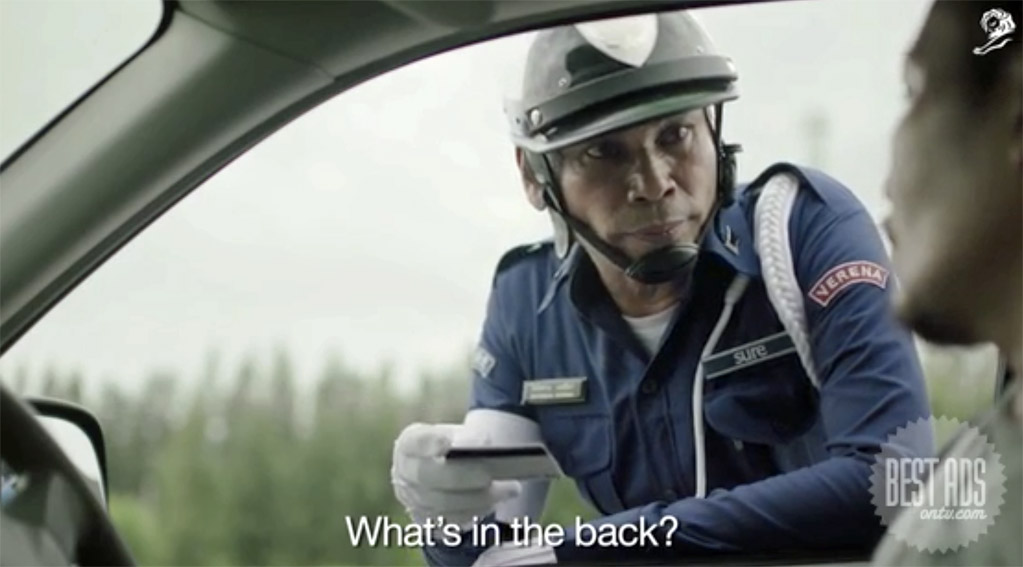 What's your best or your favourite ad/campaign that you have personally been involved with over your career?
That's a tough one. But, if I have to choose the best it would be "Panyee FC" which portrayed a true story of a football team that lived on a little island in the south of Thailand called "Koh Panyee". It's a floating village in the middle of the sea with not an inch of soil. The kids here loved football but had nowhere to play or practice. But they didn't let that stop them. They challenged the norm and have become a great inspiration for the new generations on the island.
The reason I choose this campaign because it creates hopes and possibilities. It inspires people to start make the difference in their own world. The campaign was translated by people around the world to more than 20 languages and asking to be aired during many international football matches.
We even got an official letter from Manchester United saying that "We watched the video and think it is such a great inspiration". That's really mean something to me, and of course, I'm a fan of Manchester United.
What's keeping you busy right now? What's the best thing about being in isolation and working from home? What's the down side?
I've never fully worked from home like this before. Well, I guess that's the same for everybody too. It felt weird and difficult in the first few days, when every process has to be worked through online. We cannot talk, discuss or even fight on the ideas face to face like we used to. We cannot physically feel each other's energy and vibes like when we work closely with each other.
Somehow, as I'm getting more adapt to this new normal, the good thing is I have more time to concentrate and getting myself more focused in crafting ideas without disturbance.
Besides the work I have to handle, I manage to get more time to initiate many projects in helping people and society through this crisis situation. It doesn't have to be the extraordinarily fresh executed ideas, but what matters most is that it really somehow is more or less helping people.