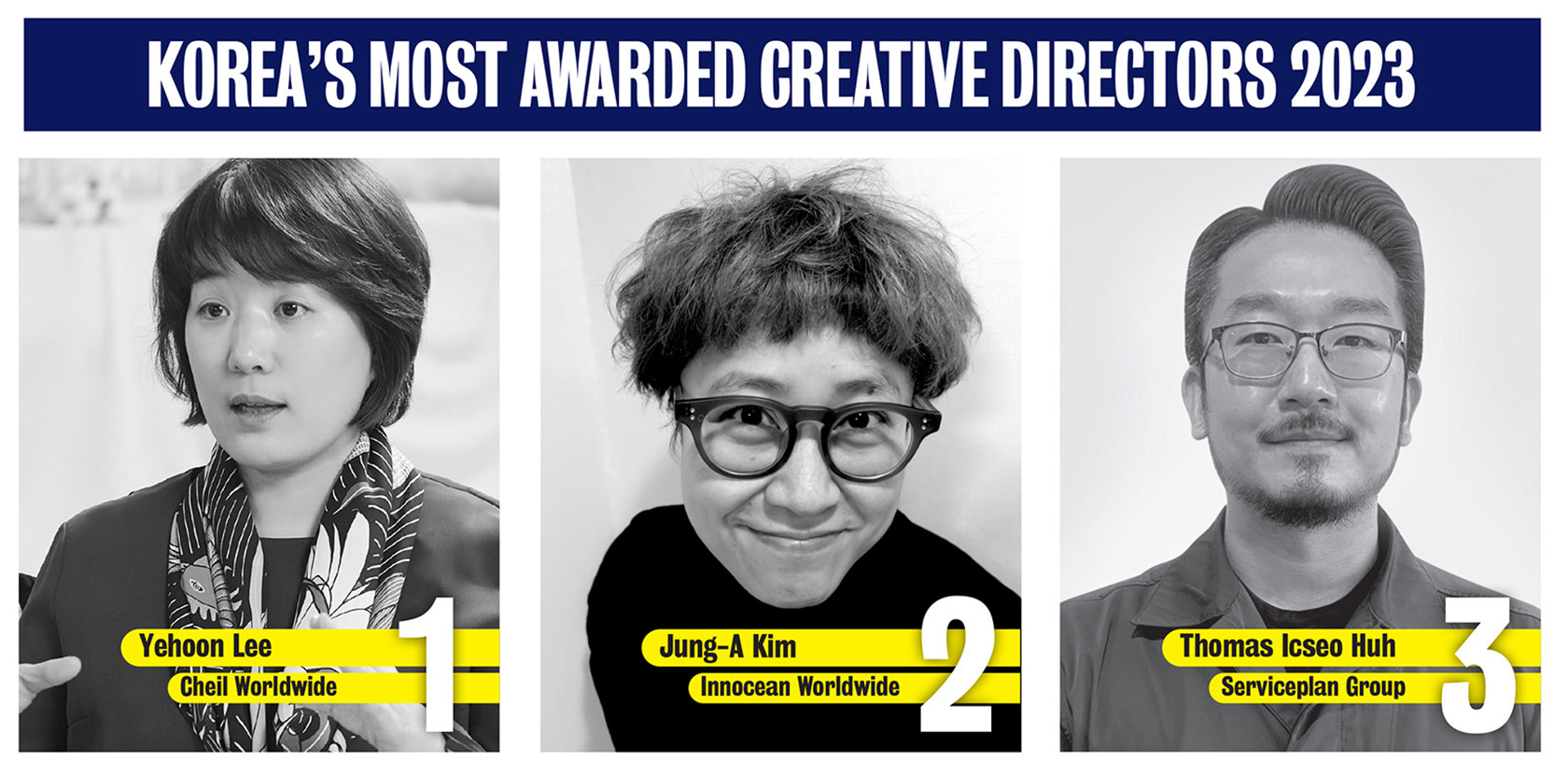 Following strong creative performances over the past year, Cheil Worldwide Seoul has risen to the top of the Campaign Brief Asia Korean Creative Rankings. Cheil takes over the #1 ranking position in Korea from previous #1 Innocean Worldwide (#2).  At #3 is Serviceplan, who also enjoyed a great 12 months at global and regional award shows.
Cheil has scored a total of 1700 creative ranking points, largely due to the success of their multi award-winning "Knock Knock" campaign for the Korean National Police Agency. The campaign won a Grand Prix at Cannes 23, AdFest 23, Spikes Asia 23 – as well as multiple other awards at those festivals and also at New York Festivals 23, Clio 23, D&AD 23 and One Show 23.
Cheil has ranked #2 in the previous two Campaign Brief Asia Creative Rankings, but returned to top spot in Korea for the first time since 2019.
Innocean is ranked in #2 spot this year following consistently good creative performances in both 2023 (600 points) and 2022 (820 points), collecting 1420 creative ranking points overall. Innocean won awards at Clio 23 + 22, AdFest 23 + 22, Spikes 23 + 22, New York Festivals 23, AWARD Awards 22, MAD Stars 22, D&AD 22, LIA 22 and Campaign Brief's THE WORK 23 + 22. Winning campaign's included Hanwha's "Solar Beehive" and Hyundai Motor Group's "Hydrogen Garbage Truck".
In #3 is Serviceplan Korea, who scored all 695 of there points in 2023. They won awards at One Show, Cannes, AdFest, Clio, D&AD and Spikes. Their top campaign of the year was "Dot Pad. The first smart tactile graphics display." created together with their German Serviceplan office.
Innored Seoul has ranked #4 with 255 points. Cannes 2022 was the agency's strongest showing, picking up a Silver and Bronze Lion. They also won awards at AdFest 23, Clio 23, New York Festivals 23, Spikes 23 and LIA 22.
Other agencies with Creative Rankings points are; LG Seoul in #5, the.Watermelon Korea in #6 and Hs Ad Seoul in #7.
The Creative Ranking methodology.
See who are Korea's most awarded copywriters and art directors in the 2023 Creative Rankings.